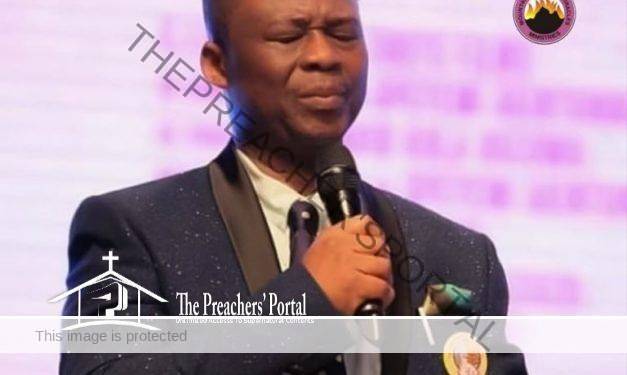 MFM Daily Devotional 25 August 2021 (PMCH)
MFM Daily Devotional 25 August 2021 (PMCH)
CLICK HERE FOR PREVIOUS READING 
Mountain Top Life: MFM Daily Devotional 25th Of August 2021 (PMCH) Message Written By Dr D.K Olukoya With Prayer Points
Topic: Be Steadfast (iv)
Fire Scripture
1 Kings 13:1-10
Memory verse
1 Kings 13:8 – And the man of God said unto the king, If thou wilt gives me half thine house, I will not go in with thee, neither will I eat bread nor drink water in this place:
MESSAGE
There are notable examples of steadfastness in the Bible. We have several lessons to learn from each of these Bible characters who demonstrated a high level of steadfastness and got rewarded for it. God found a useable vessel in a young prophet whom He empowered and sent to Jeroboam with a message from heaven.
ALSO, READ  Seeds Of Destiny 25 August 2021 Devotional
King Jeroboam was burning incense in the altar of God in Bethel against heaven's wish and command. The man of God delivered God's message accurately and bravely: " And he cried against the altar in the word of the LORD, and said, O altar, altar, thus saith the LORD; Behold, a child shall be born unto the house of David, Josiah by name; and upon thee shall he offer the priests of the high places that burn incense upon thee, and men's bones shall be burnt upon thee.
And he gave a sign the same day, saying, This is the sign which the LORD hath spoken; Behold, the altar shall be rent, and the ashes that are upon it shall be poured out" (1 Kings 13:2-3).
ALSO, READ MFM Daily Devotional 22 August 2021 (PMCH)
MFM Daily Devotional 25 August 2021 
When the king heard the judgement of God, he stretched forth his hand from the altar against the man of God and commanded that he be arrested.
What happened next? The hand that the king stretched against the anointed of the Lord dried up and the king could not pull it back again. He had to plead with the man of God who showed him mercy and prayed to God to restore his hand. In appreciation of the kindness of the man of God, King Jeroboam said, "Come home with me, and refresh thyself, and I will give thee a reward."
ALSO, READ MFM Daily Devotional 23 August 2021 (PMCH)
The Bible says that the man of God from Judah was a steadfast believer. He followed the instruction that God gave to him: do not eat bread; do not drink water; do not turn again by the same way you came (1Kings 13:8-10). To be steadfast is to be unquestioningly, promptly and completely obedient
MFM Daily Devotional 25 August 2021 
Motivational Quote
A steadfast heart does not stray from the path.
Prophetic Word
Any power that wants the enemy to write the last chapter of your life is hereby buried alive, by fire, in the name of Jesus.
HYMN
Because He lives I can face tomorrow
God sent His Son, they called Him Jesus;
He came to love, heal and forgive;
He lived and died to buy my pardon.
An empty grave is there to prove my Saviour lives.
Chorus
Because He lives I can face tomorrow;
|Because He lives all fear is gone;
Because I know He holds the future,
And life is worth the living just because He lives.
How sweet to hold a newborn baby,
And feel the pride and joy he gives;
But greater still the calm assurance,
This child can face uncertain days because He lives

MFM Daily Devotional 25 August 2021 

And then one day I'll cross the river;
I'll fight life's final war with pain;
And then as death gives way to victory,
I'll see the lights of glory and I'll know He lives.
PRAYER POINTS
MORNING
1. Father, make me a noble example of a steadfast Christian, in the name of Jesus.
2. Enemies of righteousness in my life, your time is up, die, in the name of Jesus.
3. Enemies of peace and progress, I am not your candidate, die, in the name of Jesus.
EVENING
4. Father, give me great grace to trust and obey You always, in the name of Jesus.
5. Power and grace for a consistent walk with the Lord, fall upon me, in the name of Jesus.
6. Spirit of disorderliness and confusion, get out of my life by fire, in the name of Jesus.
7. I shall fulfil my destiny and reign with Christ in heaven, in the name of Jesus.
BIBLE IN ONE YEAR
Ezekiel 9-12
MFM DAILY MOUNTAIN TOP LIFE DEVOTIONAL is a daily devotional by Dr D.K Olukoya (General Overseer, Mountain of Fire and Miracle Ministries, Worldwide)
ARE YOU BORN AGAIN? IF NO ACCEPT JESUS NOW
Accept Jesus Christ today and secure a life of eternal rest and Glory …
Say this 1 Minute Prayer 

Lord Jesus, I believe you died for my sins, Forgive me of all my iniquities. I accept you as my Lord and Saviour from today and forevermore. Come and Be the Lord of my life and I am willing to obey your command and live according to your will as you help me, Thank you for accepting me into your fold. AMEN

JOHN 3: 3 Jesus answered and said unto him, Verily, verily, I say unto thee, Except a man be born again, he cannot see the kingdom of God.