Mountain Top Life MFM Devotional
MFM Daily Devotional 27 September 2021 (PMCH) | 70 Days Prayer Points
MFM Daily Devotional 27 September 2021 (PMCH) | 70 Days Prayer Points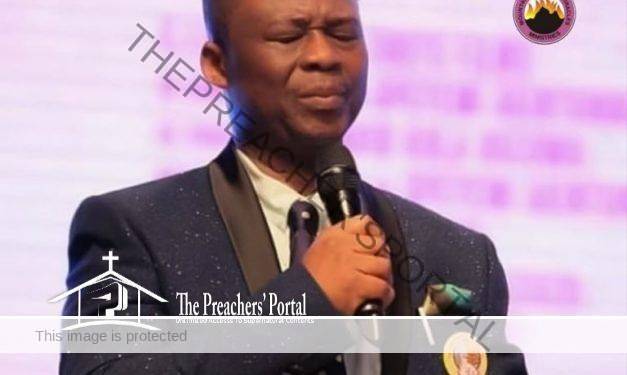 MFM Daily Devotional 27 September 2021 (PMCH) | 70 Days Prayer Points
MFM Daily Devotional 27 September 2021 (PMCH) | 70 Days Prayer Points
CLICK HERE FOR PREVIOUS READING 
Mountain Top Life MFM Daily Devotional Guide, Today's Message Written By Dr D.K Olukoya With 70 Days Fasting And Prayer Points Included

TOPIC: Sleeping On Duty (2)
FIRE SCRIPTURE: Matt.13: 25-28
MEMORY VERSE:1 Pet. 5:8 – Be sober, be vigilant; because your adversary the devil, as a roaring lion, walketh about, seeking whom he may devour.
MESSAGE
Today, we will conclude our meditation on the mystery of sleep and the consequences of uncontrolled sleep (physical or spiritual). Would it not be alarming if you are told that a man began to slumber right in front of the President of his country? Men would rush to call it an abomination. In fact, they will either suspect him or assume he needs help.
Is it not therefore abnormal when you call yourself a Christian and you're sleeping in a church service or in the place of prayer? This is perhaps the reason why many so-called Christians cannot stay far into the hours of the night to do vigil. The truth is that the midnight hours are the most convenient periods for satanic powers to operate.
ALSO, READ MFM 70 Days Fasting And Prayer 26th September 2021 (Day 49)
Dear Christian soldier, why the slumber at such a time? Many people are quick to give reasons why they are so tired: business, job, even parenting and household chores. Note this beloved, your enemy, satan and his cohorts are never tired; they are wandering about, seeking whom to devour.
MFM Daily Devotional 27 September 2021 (PMCH)
They seek no other but your unguarded hour to strike. Be warned and be watchful! Jesus, in one of His parables to the disciples, likened the kingdom of God to a man who sowed a good seed but slept out of carelessness and negligence. Alas! He discovered that the enemy came while he slept, sowed tares in the field in order to kill, corrupt or reduce the harvest of the farmer and went his way.
ALSO, READ MFM Daily Devotional 26 September 2021 With Today's 70 Days Prayer Points
No farmer in the physical would neglect his farm, especially with precious seeds newly sown. He will take time to cultivate it, root out the weeds, water and nourish the plant so it could grow healthily and bring forth fruits. If this is so, why should you entertain spiritual laziness in any form or manner? How weedy is your spiritual plantation? Has the enemy come to sow tares? Tares are weeds or unwanted plants.
MFM Daily Devotional 27 September 2021 (PMCH)
If you don't pull them out while they are still tender, they may end up choking the real plants. But why allow them in the first place. Prevention is better than cure. Rise to the challenge; defend your plantation and guard it jealously. Beloved, your heart is God's farmland.
Let the word of God find its root on its tender soil and guard against every kind of pollution (Prov.4:23).
MOTIVATIONAL QUOTE: Every unguarded and undisciplined sleep in the life of a man creates easy access to evil powers of the night, to kill, to steal and to destroy.
PROPHETIC WORD: Let the fire of God consume every satanic deposit of the enemy in your life now, in the name of Jesus.
HYMN

Work, For The Night, is coming
|Work, for the night is coming,
Work thru the morning hours;
|Work while the dew is sparkling,
|Work 'mid springing flow'rs.
|Work when the day grows brighter,
Work in the glowing sun;
|Work, for the night, is coming,
When man's work is done.
Work, for the night is coming,
Work thru the sunny noon;
Fill brightest hours with labour
Rest comes sure and soon.
Give ev'ry flying minute
Something to keep in-store;
Work, for the night, is coming,
When man works no more.

MFM Daily Devotional 27 September 2021 (PMCH)

Work, for the night is coming,
Under the sunset skies:
While their tints are glowing,
Work, for daylight flies.
Work till the last beam fadeth,
Fadeth to shine no more;
Work, while the night is darkening,
When man's work is o'er
PRAYER POINTS
MORNING
1. Strangers from the grave, clear out of my body, in the name of Jesus.
2. My life, reject the strangers that smite unto death, in the name of Jesus.
3. I break the yoke of the invisible destroyers, in the name of Jesus.
EVENING
4. Every venom of the serpent and scorpion eating up my flesh, dry up now, in the name of Jesus.
5. I drink the blood of Jesus. (Say this 21 times)
6. Let God arise and let my infirmity be scattered, in the name of Jesus.
7. I bind and cast out every agent of weakness, in the name of Jesus.
BIBLE IN ONE YEAR
Matthew 1-Luke 2:1-28
MFM DAILY MOUNTAIN TOP LIFE DEVOTIONAL is a daily devotional by Dr D.K Olukoya (General Overseer, Mountain of Fire and Miracle Ministries, Worldwide)
ARE YOU BORN AGAIN? IF NO ACCEPT JESUS NOW
Accept Jesus Christ today and secure a life of eternal rest and Glory …
Say this 1 Minute Prayer 

Lord Jesus, I believe you died for my sins, Forgive me of all my iniquities. I accept you as my Lord and Saviour from today and forevermore. Come and Be the Lord of my life and I am willing to obey your command and live according to your will as you help me, Thank you for accepting me into your fold. AMEN

JOHN 3: 3 Jesus answered and said unto him, Verily, verily, I say unto thee, Except a man be born again, he cannot see the kingdom of God.