Devotionals
MFM Daily Devotional 8 April 2021 (PMCH)
MFM Daily Devotional 8 April 2021 (PMCH)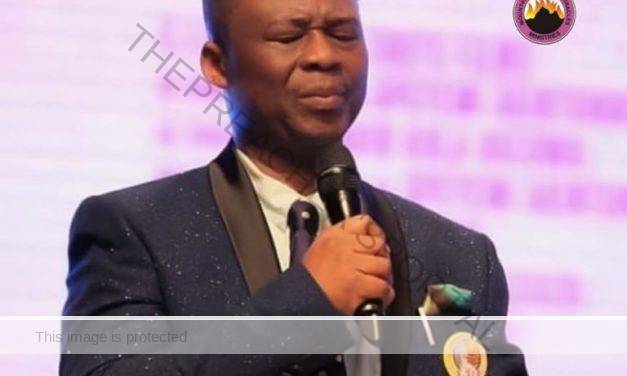 MFM Daily Devotional 8 April 2021 (PMCH)
MFM Daily Devotional 8 April 2021 (PMCH)
Mountain Top Life Daily Devotional 8 April 2021 By Dr. D.K Olukoya – Signs Of Brokenness
CLICK HERE FOR PREVIOUS READING
TOPIC: Signs Of Brokenness (Mountain Of Fire and Miracle Ministries, MFM Daily Devotional 8 April 2021)
BIBLE IN ONE YEAR: 1 Samuel 1-3
FIRE SCRIPTURE: Psalms 34:18; Psalms 51:17; Isaiah 57:15 (KJV)
Psalms 34:18; The LORD is nigh unto them that are of a broken heart; and saveth such as be of a contrite spirit.
Psalms 51:17; The sacrifices of God are a broken spirit: a broken and a contrite heart, O God, thou wilt not despise.
Isaiah 57:15; For thus saith the high and lofty One that inhabiteth eternity, whose name is Holy; I dwell in the high and holy place, with him also that is of a contrite and humble spirit, to revive the spirit of the humble, and to revive the heart of the contrite ones.
MEMORY VERSE: "He must increase, but I must decrease." – John 3:30
MOTIVATIONAL QUOTE:
To walk in the pressure of self-discipline to please God brings to you the divine pleasure of God's approval of your walk with Him and a successful journey to heaven.
PRAISE WORSHIP: Take a worship song as led by the Holy Spirit
PROPHETIC WORD FOR TODAY:
YOUR LIFE SHALL BE A GLORIOUS EXAMPLE OF GOD'S MOULDED VESSEL UNTO HONOUR, IN THE NAME OF JESUS.
 MESSAGE:
Brokenness is the total submission to the will of God and an absolute, determined zeal to carry out His will in your personal conduct as a Christian. It is allowing the Holy Spirit to reign in every department of your life without frustrating His still small voice directing your conduct and responses to the reality of your daily life.
When you are broken, you are always welcomed in God's presence and are able to live the life of holy revival. What are some of the signs of brokenness? Here are some of them in the light of God's word.
The broken Christian will have a crucified flesh (Galatians 2:20). He or she will accept correction with meekness (Acts 23:1-5). He or she will admit fault without fuss, listen to other people's opinion and will not be bitter when not having his or her way. He or she does not pull down others to lift themselves up. He or she consciously decreases and allows Jesus to increase in him or her.
Similarly, the broken Christian does not show off to appear to be better than others. He or she is always concerned about God's approval than men's approval of you and does not blow personal trumpet but let others blow it for him or her.
MFM Daily Devotional 8 April 2021
Also, a broken Christian does good to people without expecting a return of the favour from them. He or she does not gossip nor have a double personality. He or she readily forgives others and quickly apologises when he or she offends others.
In addition, a broken Christian does not have a critical spirit for others and does not harbour impure thoughts in his or her mind. He or she maintains a strong and healthy prayer altar and increases the knowledge of God by constant research of His word. Finally, a broken Christian walks by faith and not by sight.
Beloved, when you are broken, God personally reserves a seat for you in His presence.
PRAYER POINTS:
MORNING
My Father, I am available, use me for Your glory, in the name of Jesus.
O God, cleanse me inside and outside with Your brush of fire, in the name of Jesus.
O Lord cut off from my life anything you hate, in the name of Jesus.
EVENING
My heart, remain steadfast in God's ways, in the name of Jesus.
I disengage myself from dark powers assigned to pollute my glory, in the name of Jesus.
O Lord, empower me to sleep and wake up in Your likeness every day, in the name of Jesus.
Every evil dream that pollutes my glory, die, in the name of Jesus.
MOUNTAIN TOP LIFE is a daily devotional by Dr. D.K Olukoya (General Overseer, Mountain of Fire and Miracle Ministries, Worldwide)