Our Daily Bread Devotional
Our Daily Bread || 16 February 2022 Devotional || ODB For Wednesday
Our Daily Bread || 16 February 2022 Devotional || ODB For Wednesday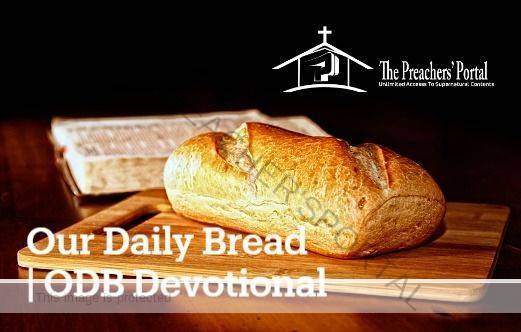 Our Daily Bread || 16 February 2022 Devotional || ODB For Wednesday
Our Daily Bread || 16 February 2022 Devotional || ODB For Wednesday
CLICK HERE FOR PREVIOUS READING 
Our Daily Bread For Today 16 February 2022 Devotional, Wednesday Message Written By Sheridan Voysey  

(Our Daily Bread Ministries)  || ODB Reading
TOPIC: Wise Advice
TODAY'S SCRIPTURE: Proverbs 6:20–23
KEY VERSE: The way of fools seems right to them, but the wise listen to advice. – Proverbs 12:15
BIBLE IN A YEAR: Leviticus 19–20; Matthew 27:51–66
TODAY'S INSIGHT: Solomon, the wisest person in the ancient world, wrote some three thousand proverbs (1 Kings 4:30–34). But the Holy Spirit selected only some of his proverbs (see Proverbs 1:1; 25:1) to be included in the Scriptures, as well as proverbs by unnamed Jewish wise men (22:17–24:34), Agur (ch. 30), and Lemuel (ch. 31). In the first nine chapters of the book of Proverbs, these wise sayings are presented as a life manual from a father to his son (see 1:8; 2:1; 3:1; 4:1; 5:1).
ALSO, READ Our Daily Bread Today 14 January 2022 | ODB Devotional
The father warns, encourages, and instructs his son to live a God-honoring life. Proverbs 6:20–35 warns of the dangers of sexual temptation and sin. Other warnings against sexual immorality appear in chapters 5 and 7. As a safeguard against sin, Solomon admonished his son to bind his instructions on his heart (6:21). Scripture is "a lamp," "correction and instruction," and "the way to life" (v. 23).
OUR DAILY BREAD DEVOTIONAL TODAY || ODB
MESSAGE
When the roof of Paris' Notre-Dame Cathedral caught fire in April 2019, its ancient wood beams and lead sheeting created a furnace so hot it couldn't be contained. After the cathedral's spire dramatically fell, attention turned to its bell towers. If the giant steel bells' wooden frames also burned, their collapse would bring both towers down, leaving the cathedral in ruins.
ALSO, READ  Our Daily Bread For Today 13 February 2022 Devotional || ODB
Pulling his firefighters back for safety, General Gallet, commander of the Paris fire department, pondered what to do next. A firefighter named Remi nervously approached. "Respectfully, General," he said, "I propose that we run hoses up the exterior of the towers." Given the building's fragility, the commander dismissed the idea, but Remi spoke on. Soon General Gallet faced a decision: follow the junior firefighter's advice or leave the cathedral to fall.
Scripture has much to say about taking advice. While this is sometimes in the context of youth respecting elders (Proverbs 6:20–23), most is not.
Our Daily Bread || 16 February 2022 Devotional || ODB For Wednesday
Proverbs says, "the wise listen to advice" (12:15), wars are won with it (24:6), and only a fool fails to heed it (12:15). Wise people listen to good advice, whatever the age or rank of those giving it.
ALSO, READ  Our Daily Bread For Today 14 February 2022 Devotional || ODB
General Gallet listened to Remi. The burning bell frames were hosed down just in time, and the cathedral was saved. What problem do you need godly advice on today? Sometimes God guides the humble through a junior's lips.
REFLECT: In what situations do you find it difficult to listen to advice? How can you best judge good advice from bad?
ALSO, READ Our Daily Bread || 1 February 2022 | ODB Devotional Today
PRAY: Father, by the work of the Holy Spirit, please give me the humility to receive good advice from others
Our Daily Bread 16 February 2022 Devotional. Our Daily Bread Ministries  (ODB) is a Christian organization founded by Dr Martin De Haan in 1938. It is based in Grand Rapids, Michigan, with over 600 employees. It produces several devotional publications, including Our Daily Bread.
ALSO, READ Our Daily Bread 28 July 2021 Devotional
JESUS IS COMING SOON !!!
ARE YOU BORN AGAIN? IF NO
Accept Jesus Christ today and secure a life of eternal rest and Glory …
SAY THIS 1 MINUTE PRAYER 

LORD JESUS, I BELIEVE YOU DIED FOR MY SINS, FORGIVE ME OF ALL MY INIQUITIES. I ACCEPT YOU AS MY LORD AND SAVIOUR FROM TODAY AND FOREVERMORE. COME AND BE THE LORD OF MY LIFE AND I AM WILLING TO OBEY YOUR COMMAND AND LIVE ACCORDING TO YOUR WILL AS YOU HELP ME, THANK YOU FOR ACCEPTING ME INTO YOUR FOLD. AMEN

JOHN 3: 3 JESUS ANSWERED AND SAID UNTO HIM, VERILY, VERILY, I SAY UNTO THEE, EXCEPT A MAN BE BORN AGAIN, HE CANNOT SEE THE KINGDOM OF GOD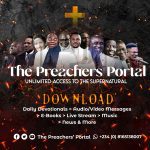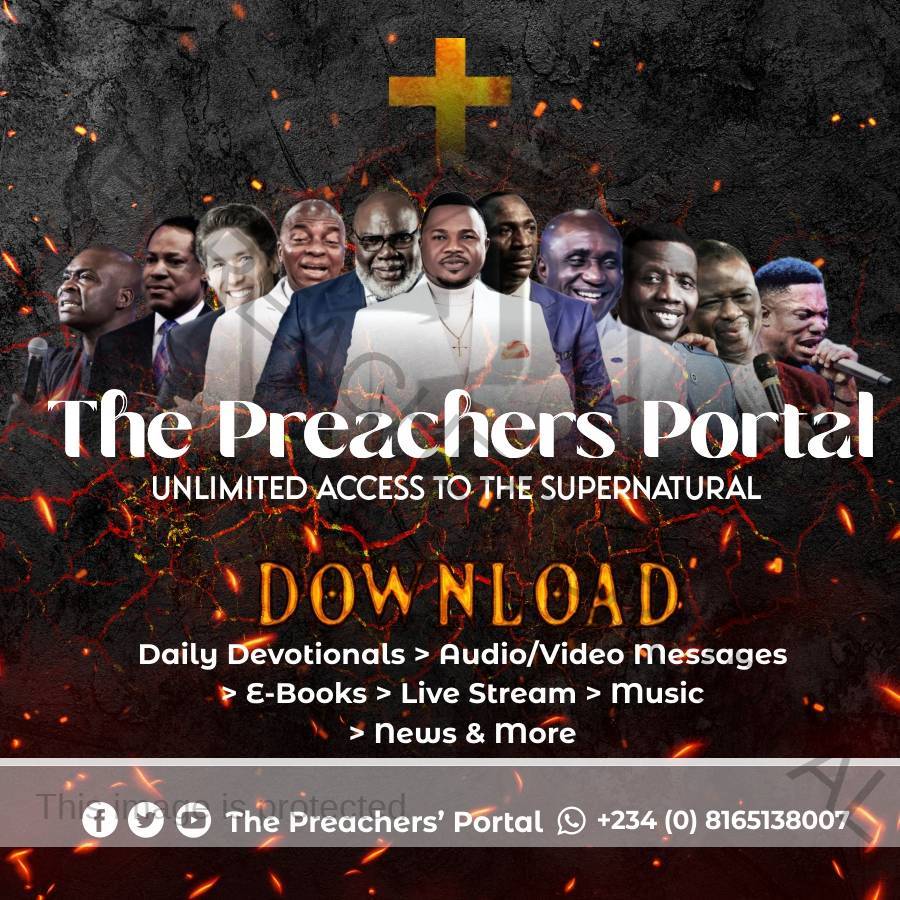 I Am A God-kind Gospel Blogger, Gospel Content Writer, Evangelist, Songwriter, Teacher and Soul-Winner. The Chief-editor of ThePreachersPortal.Org. I have worked with media houses of various religious organizations and NGOs. On This Platform, You will get access to Daily Devotionals, Live Streams, Audio Messages, Motivational Articles and Inspirational content as I share them for free. Follow me on social media to learn more about this movement.