Our Daily Bread Devotional
Our Daily Bread || 23 February 2022 || ODB Devotional Today
Our Daily Bread || 23 February 2022 || ODB Devotional Today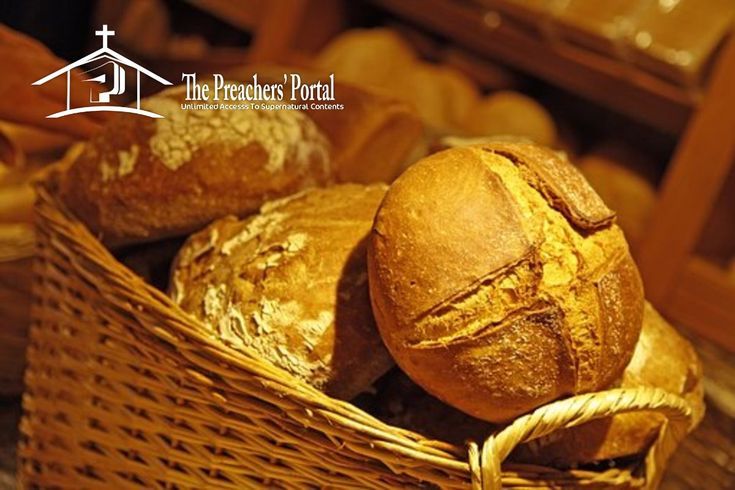 Our Daily Bread || 23 February 2022 || ODB Devotional Today
Our Daily Bread || 23 February 2022 || ODB Devotional Today
CLICK HERE FOR PREVIOUS READING 
Our Daily Bread For Today 23 February 2022 Devotional, Wednesday Message Written By Tim Gustafson 

(Our Daily Bread Ministries)  || ODB  Daily Reading
TOPIC: The Challenge of the Stars
TODAY'S SCRIPTURE: Psalm 8
KEY VERSE: What is mankind that you are mindful of them? – Psalm 8:4
BIBLE IN A YEAR: Numbers 7–8; Mark 4:21–41

TODAY'S  INSIGHT: Psalm 8 lifts God as the Lord of all creation (v. 9). The psalmist confesses that the sky with its moon and stars—seen by the nations around Israel as gods—is simply the "work of [God's] fingers" (v. 3).
In light of God's immense power, the psalmist is humbled and amazed by the high place God has given humanity, who are entrusted to care for creation (vv. 6–8) and are "crowned . . . with glory and honor" (v. 5).
ALSO, READ Our Daily Bread For Today || 23 February 2022 Devotional || ODB Wednesday
The description we find in Psalm 8 of the dignity given to human beings is especially remarkable when compared to another ancient Near Eastern literature, which describes men and women as created to be slaves for the gods who then wavered over whether their existence was worth the trouble.
OUR DAILY BREAD TODAY || ODB DEVOTIONAL
MESSAGE
In the early twentieth century, Italian poet F. T. Marinetti launched Futurism, an artistic movement that rejected the past, scoffed at traditional ideas of beauty, and glorified machinery instead.
In 1909, Marinetti wrote his Manifesto of Futurism, in which he declared "contempt for women," praised "the blow with the fist," and asserted, "We want to glorify war." The manifesto concludes: "Standing on the world's summit we launch once again our insolent challenge to the stars!"
Five years after Marinetti's manifesto, modern warfare began in earnest. World War I did not bring glory. Marinetti himself died in 1944. The stars, still in place, took no notice.
ALSO, READ Our Daily Bread | 31st October 2021 Devotional
King David sang poetically of the stars but with a dramatically different outlook. He wrote, "When I consider your heavens, the work of your fingers, the moon and the stars, which you have set in place, what is mankind that you are mindful of them, human beings that you care for them?" (Psalm 8:3–4).
Our Daily Bread For Today || 23 February 2022 Devotional || ODB Wednesday
David's question isn't one of disbelief but of amazing humility. He knew that the God who made this vast cosmos is indeed mindful of us. He notices every detail about us—the good, the bad, the humble, the insolent—even the absurd.
It's pointless to challenge the stars. Rather, they challenge us to praise our Creator.
REFLECT: What current philosophies or movements can you think of that leave no room for God? What reminds you of your Creator, and how does that prompt you to praise Him?
ALSO, READ Our Daily Bread For Today 12 February 2022 Devotional || ODB
PRAY: Heavenly Father, I acknowledge Your love for me with feelings of amazement, awe, and humility. Who am I? Thank You for loving me!
Our Daily Bread 23 February 2022 Devotional. Our Daily Bread Ministries  (ODB) is a Christian organization founded by Dr Martin De Haan in 1938. It is based in Grand Rapids, Michigan, with over 600 employees. It produces several devotional publications, including Our Daily Bread.
ALSO, READ Our Daily Bread 28 July 2021 Devotional
JESUS IS COMING SOON !!!
ARE YOU BORN AGAIN? IF NO
Accept Jesus Christ today and secure a life of eternal rest and Glory …
Say this 1 Minute Prayer 

Lord Jesus, I believe you died for my sins, Forgive me of all my iniquities. I accept you as my Lord and Saviour from today and forevermore. Come and Be the Lord of my life and I am willing to obey your command and live according to your will as you help me, Thank you for accepting me into your fold. AMEN

JOHN 3: 3 Jesus answered and said unto him, Verily, verily, I say unto thee, Except a man be born again, he cannot see the kingdom of God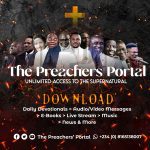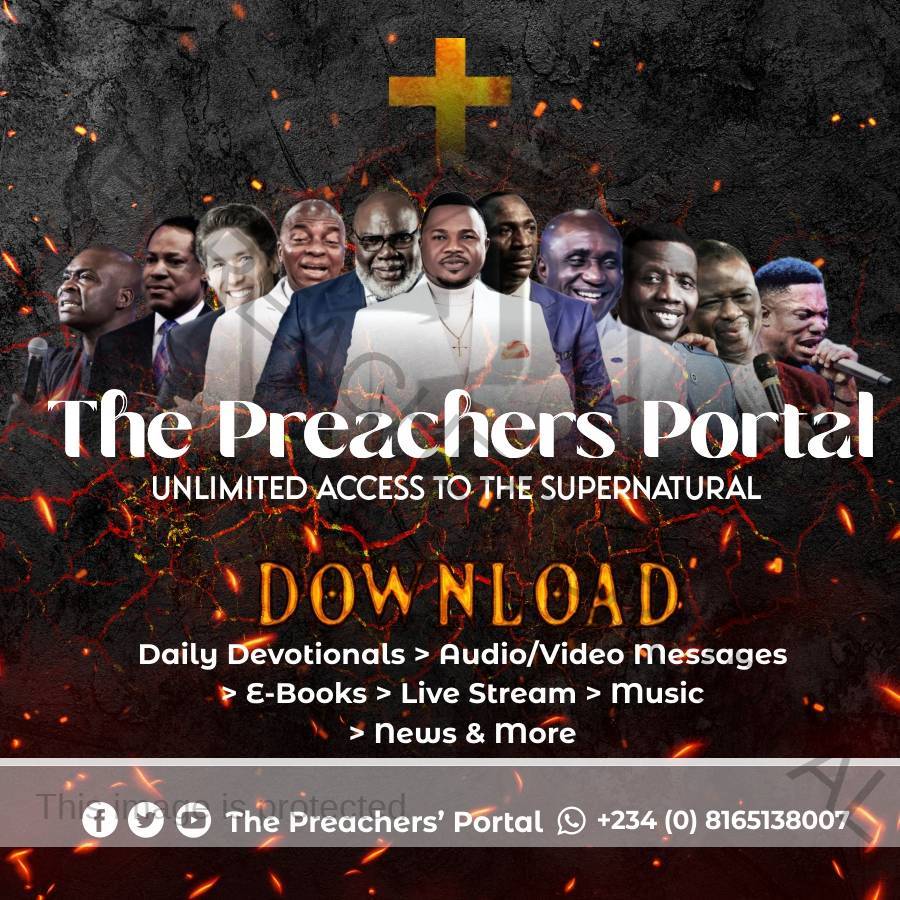 I Am A God-kind Gospel Blogger, Gospel Content Writer, Evangelist, Songwriter, Teacher and Soul-Winner. The Chief-editor of ThePreachersPortal.Org. I have worked with media houses of various religious organizations and NGOs. On This Platform, You will get access to Daily Devotionals, Live Streams, Audio Messages, Motivational Articles and Inspirational content as I share them for free. Follow me on social media to learn more about this movement.