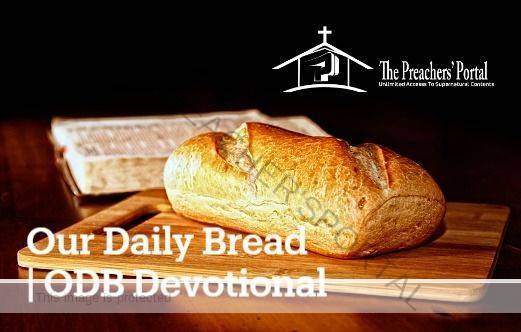 Our Daily Bread For Today 12 February 2022 Devotional || ODB
Our Daily Bread For Today 12 February 2022 Devotional || ODB
CLICK HERE FOR PREVIOUS READING 
Our Daily Bread For Today 12 February 2022 Devotional, Saturday Message Written By Anne Cetas  (Our Daily Bread Ministries)  || ODB Reading
TOPIC: Living by Faith
TODAY'S SCRIPTURE: 1 Samuel 17:32,40–47
KEY VERSE: We live by faith, not by sight. – 2 Corinthians 5:7
BIBLE IN A YEAR: Leviticus 13; Matthew 26:26–50
TODAY'S INSIGHT: Geography expert Jack Beck describes the general area where the encounter between David and Goliath took place. Imagine it as running through three vertical lines. The area farthest to the east is the mountains where the Israelites live. The one farthest to the west is where the Philistines live on the coastal plain along the Mediterranean Sea. Between them is a set of ridges and valleys called the Shephelah, creating a corridor between them. As the Philistines moved through the foothills toward the mountains, it's likely they did so in order to take over the trade routes on the east side of the Jordan River Valley. This would give them access to every village in the Israelite stronghold.
 OUR DAILY BREAD TODAY | ODB DEVOTIONAL
MESSAGE
Gary was experiencing some balance issues while walking, so his doctor ordered physical therapy to improve his balance. During one session his therapist told him, "You're trusting too much in what you can see, even when it's wrong! You're not depending enough on your other systems—what you feel under your feet and your inner-ear signals—which are also meant to help keep you balanced."
ALSO, READ Our Daily Bread | 22nd September 2021 | Wednesday Devotional
"You're trusting too much in what you can see" brings to mind the story of David, a young shepherd, and his encounter with Goliath. For forty days, Goliath, a Philistine champion, "strutted in front of the Israelite army," taunting them to send someone out to fight him (1 Samuel 17:16 nlt). But what the people focused on naturally caused them fear. Then young David showed up because his father asked him to take supplies to his older brothers (v. 18).
ALSO, READ Our Daily Bread Today | 22nd September 2021 | Devotional
Our Daily Bread For Today 12 February 2022 Devotional || ODB
How did David look at the situation? By faith in God, not by sight. He saw the giant but trusted that God would rescue His people. Even though he was just a boy, he told King Saul, "Don't worry about this Philistine . . . . I'll go fight him!" (v. 32 nlt). Then he told Goliath, "The battle is the Lord's, and he will give all of you into our hands" (v. 47). And that's just what God did.
ALSO READ Our Daily Bread 13 August 2021 Devotional
Trusting in God's character and power can help us to live more closely by faith rather than by sight.
REFLECT: What are you struggling with? What might it mean to walk by faith in God during this season?
PRAY: Show me what it means in my struggles to trust You and Your character, dear God. You're powerful and loving.
Our Daily Bread 11 February 2022 Devotional. Our Daily Bread Ministries  (ODB) is a Christian organization founded by Dr Martin De Haan in 1938. It is based in Grand Rapids, Michigan, with over 600 employees. It produces several devotional publications, including Our Daily Bread.
ALSO, READ Our Daily Bread 28 July 2021 Devotional
JESUS IS COMING SOON !!!
ARE YOU BORN AGAIN? IF NO
Accept Jesus Christ today and secure a life of eternal rest and Glory …
SAY THIS 1 MINUTE PRAYER 

LORD JESUS, I BELIEVE YOU DIED FOR MY SINS, FORGIVE ME OF ALL MY INIQUITIES. I ACCEPT YOU AS MY LORD AND SAVIOUR FROM TODAY AND FOREVERMORE. COME AND BE THE LORD OF MY LIFE AND I AM WILLING TO OBEY YOUR COMMAND AND LIVE ACCORDING TO YOUR WILL AS YOU HELP ME, THANK YOU FOR ACCEPTING ME INTO YOUR FOLD. AMEN

JOHN 3: 3 JESUS ANSWERED AND SAID UNTO HIM, VERILY, VERILY, I SAY UNTO THEE, EXCEPT A MAN BE BORN AGAIN, HE CANNOT SEE THE KINGDOM OF GOD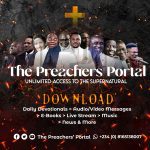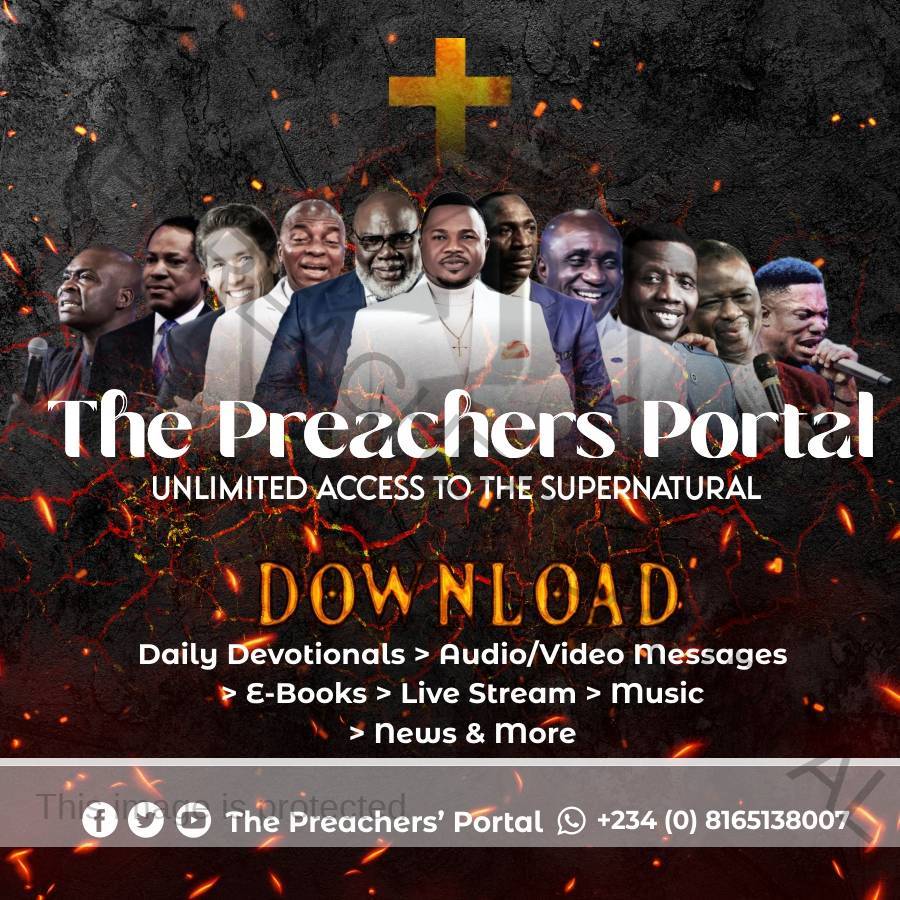 I Am A God-kind Gospel Blogger, Gospel Content Writer, Evangelist, Songwriter, Teacher and Soul-Winner. The Chief-editor of ThePreachersPortal.Org. I have worked with media houses of various religious organizations and NGOs. On This Platform, You will get access to Daily Devotionals, Live Streams, Audio Messages, Motivational Articles and Inspirational content as I share them for free. Follow me on social media to learn more about this movement.