Rhapsody Of Realities
Pastor Chris Oyakhilome's Rhapsody Of Realities For 24th November 2022
Pastor Chris Oyakhilome's Rhapsody Of Realities For 24th November 2022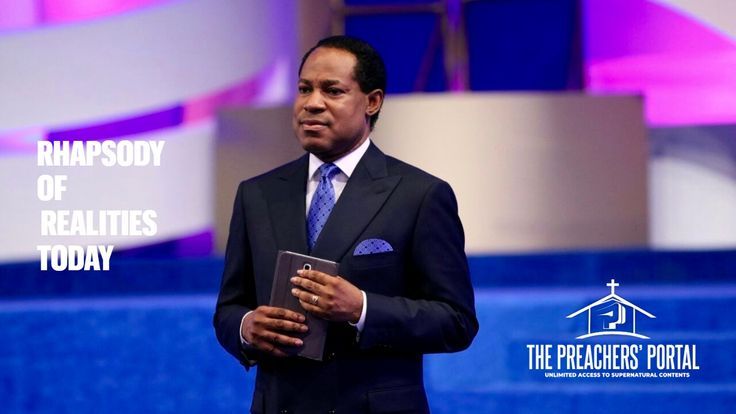 Pastor Chris Oyakhilome's Rhapsody Of Realities For 24th November 2022
Pastor Chris Oyakhilome's Rhapsody Of Realities For 24th November 2022
CLICK HERE FOR PREVIOUS READING 
Rhapsody of Realities 24 November 2022 Devotional Guide Thrusday – Message; Written By Pastor Chris Oyakhilome (Christ Embassy) – The Bible Explains It All
TOPIC: The Bible Explains It All
SCRIPTURE: Through faith we understand that the worlds were framed by the word of God, so that things which are seen were not made of things which do appear (Hebrews 11:3).
MESSAGE 
The statement above is so powerful. It lets us know that from invisible things, the visible things of this world are created. It brings to mind a major fundamental principle upon which modern physics is based: the wave–particle duality. It's the confusion as to whether subatomic particles (if they should be called particles, electrons or protons) are waves or particles, because of a mysterious result in their experiments.
They demonstrated with an electron and found out it had, and produced, the characteristics of waves when you weren't looking at it. In other words, if the observer or the one carrying out the experiment wasn't looking at the electron, it produced waves. They thus concluded that the electron is a wave. However, the moment you turned to look at it, it seemed to know you were looking, and before you could see it, it became a particle.
ALSO, READ Pastor Chris Oyakhilome's – Rhapsody Of Realities Today || 1 October 2022
How could it produce such patterns and characteristics of waves? How could it be that intelligent? Now, here's something very interesting: if it's a wave, it's got energy, and energy isn't matter; so, it's not a particle. If it's a particle, then that means it's not a wave. It's one of both, but it turns out to be both.
Pastor Chris Oyakhilome's Rhapsody Of Realities For 24th November 2022
This is one of the most mind-blowing experiments scientists have carried out, and for so many years, they've had no explanation for it. But all the explanation is in the Bible. It's so simple. Think about it: When you're not looking, it's energy; when you turn to see it, it's matter!
And what does the Bible say? It says, "Now faith is the substance of things in hope"; meaning that while you're not looking with your physical eyes, the thing is real inside your spirit; it is substance; it exists as the Word of God! Since faith is the "substance" of hope, it means it has energy; it's based on the Word of God. The Word of God is sound; God spoke and creation came to be. Sound wave is where the energy is. So, if scientists want to understand this stuff, they need to get out of New Age and get to the Bible; the Book explains it all. Hallelujah!
PRAYER
Dear heavenly Father, just as you spoke creation into being, I chart the course of my life with your Word which details your perfect will, plans, and purposes. Even now, I create prosperity and release words of promotion into my life, in Jesus' Name. Amen.
ALSO, READ Pastor Chris Oyakhilome's Rhapsody Of Realities For 17th November 2022
FURTHER STUDY:
Psalm 33:6 (KJV)
6 By the word of the Lord were the heavens made; and all the host of them by the breath of his mouth.
Mark 11:23 (KJV)
23 For verily I say unto you, That whosoever shall say unto this mountain, Be thou removed, and be thou cast into the sea; and shall not doubt in his heart, but shall believe that those things which he saith shall come to pass; he shall have whatsoever he saith.
Pastor Chris Oyakhilome's Rhapsody Of Realities For 24th November 2022
Hebrews 11:3 (AMPC)
3 By faith we understand that the worlds [during the successive ages] were framed (fashioned, put in order, and equipped for their intended purpose) by the word of God, so that what we see was not made out of things which are visible.
1-YEAR BIBLE READING PLAN
1 Peter 3 & Ezekiel 31-32
2-YEAR BIBLE READING PLAN
Jude 1:12-25 & Hosea 1-2
Rhapsody of Realities 24 November 2022, Devotional Message. Rhapsody of Realities By Pastor Chris Oyakhilome remains a life guide with rich and impactful teachings from God's Word. Also, millions of Rhapsody of Realities, the best-selling daily devotional and Bible study guide have been distributed in 242 countries in 2010 languages of the world… and we're still counting. Also,
YOU CAN ALSO READ OTHER DAILY DEVOTIONALS BELOW
---
JESUS IS COMING SOON!!!
ARE YOU BORN AGAIN? IF NO, ACCEPT JESUS NOW
Accept Jesus Christ today and secure a life of eternal rest and Glory …
SAY THIS 1 MINUTE PRAYER

LORD JESUS, I BELIEVE YOU DIED FOR MY SINS, FORGIVE ME OF ALL MY INIQUITIES. I ACCEPT YOU AS MY LORD AND SAVIOUR FROM TODAY AND FOREVERMORE. COME AND BE THE LORD OF MY LIFE AND I AM WILLING TO OBEY YOUR COMMAND AND LIVE ACCORDING TO YOUR WILL AS YOU HELP ME, THANK YOU FOR ACCEPTING ME INTO YOUR FOLD. AMEN

JOHN 3: 3 JESUS ANSWERED AND SAID UNTO HIM, VERILY, VERILY, I SAY UNTO THEE, EXCEPT A MAN BE BORN AGAIN, HE CANNOT SEE THE KINGDOM OF GOD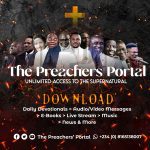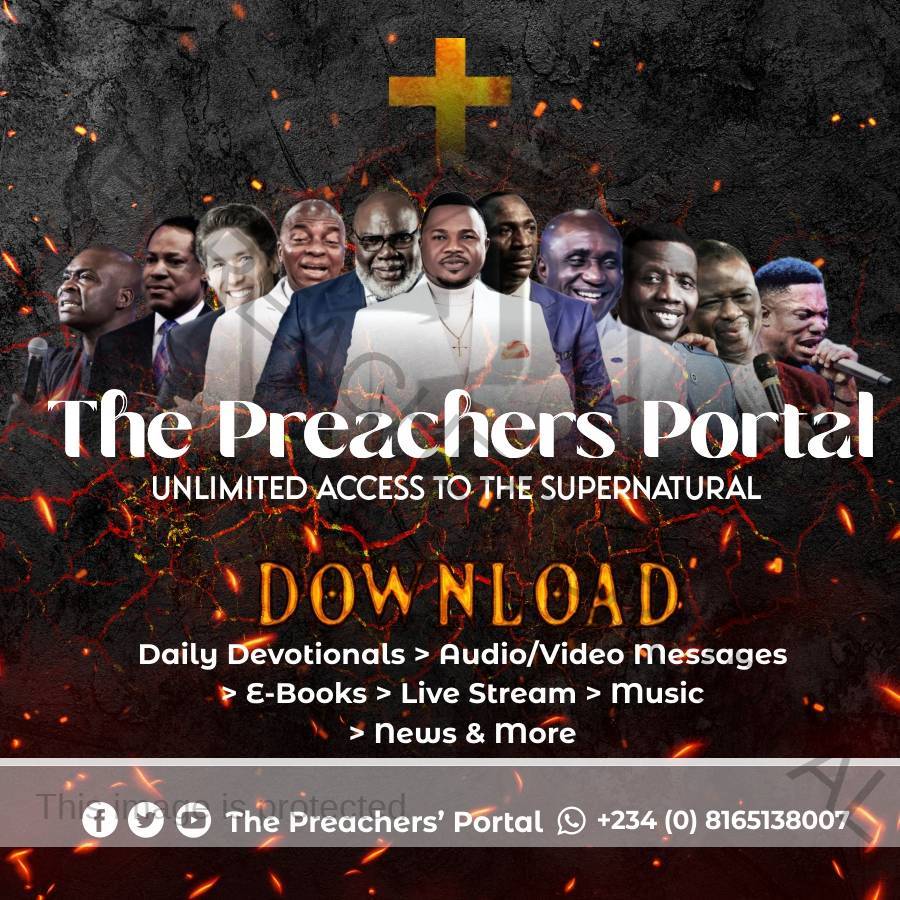 I Am A God-kind Gospel Blogger, Gospel Content Writer, Evangelist, Songwriter, Teacher and Soul-Winner. The Chief-editor of ThePreachersPortal.Org. I have worked with media houses of various religious organizations and NGOs. On This Platform, You will get access to Daily Devotionals, Live Streams, Audio Messages, Motivational Articles and Inspirational content as I share them for free. Follow me on social media to learn more about this movement.