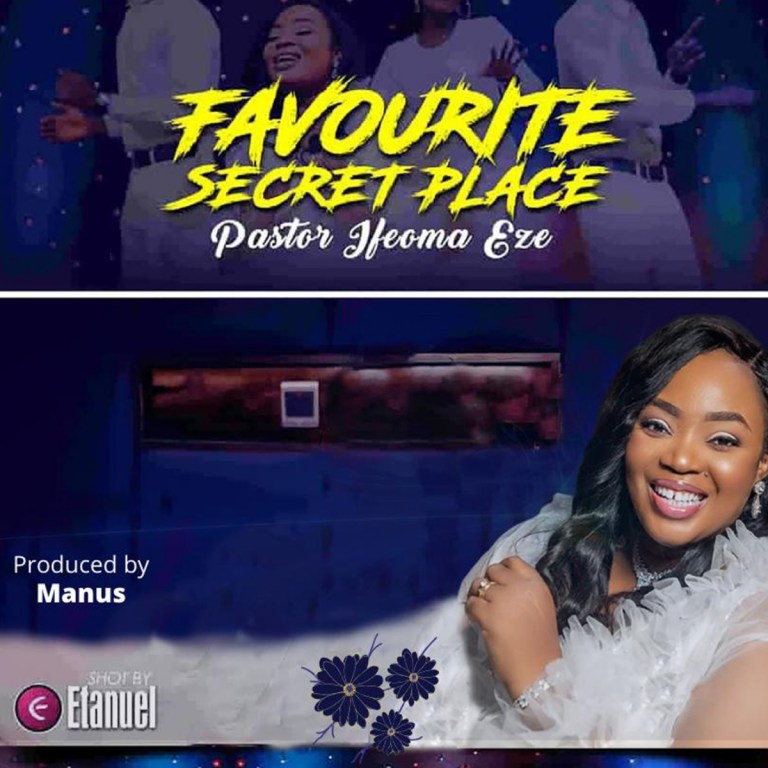 Download Mp3: Pastor Ifeoma Eze – Favourite Secret Place 
SONG: Favourite Secret Place By Pastor Ifeoma Eze
Ifeoma Eze comes through with a new single titled "Favourite Secret Place" and is right here for your fast and free download.
The song is an expression of deep love for God's presence, which is her Favourite Secret Place and which will be yours too.
ALSO, CHECK Alex Amos Ft. Teekaywitty – Not Afraid | Download Mp3
"Favourite Secret Place" will draw you closer to God and will pull you into deeper intimacy and koinonia(fellowship) with Divinity.
ALSO, CHECK Download THE SECRET OF MY ANOINTING – Archbishop Benson Idahosa
She is excited to share this masterpiece with you and prays that it ministers to you in ways that will build you up spiritually!
WATCH VIDEO BELOW
Download Pastor Ifeoma Eze – Favourite Secret Place Mp3 Below
LYRICS
VERSE 1
This is where
I draw from all grace
To avert disgrace
Jesus
At your face
Where I cast my gaze
To be more like You
Jesus
CHORUS:
I want more of you
Eh Eh Eh
I want more of you
My soul cries out to you
I want more of you
Jesus
Your Presence is my
Favourite Secret Place
VERSE 2
Hide me Lord
In your presence Lord
It's where I belong
Jesus
No other place
Exudes with such grace
Where I stand amazed
Jesus
HOOK:
This is where
This is where
This is where
I find favour
This is where
This is where
This is where
I find pleasure
This is where
This is where
This is where
I find treasure
This is where
This is where
This is where
It all happens