Open Heaven Devotional
RCCG Sunday School Teacher's Manual 22nd August 2021 (Lesson 51)
RCCG Sunday School Teacher's Manual 22nd August 2021 (Lesson 51)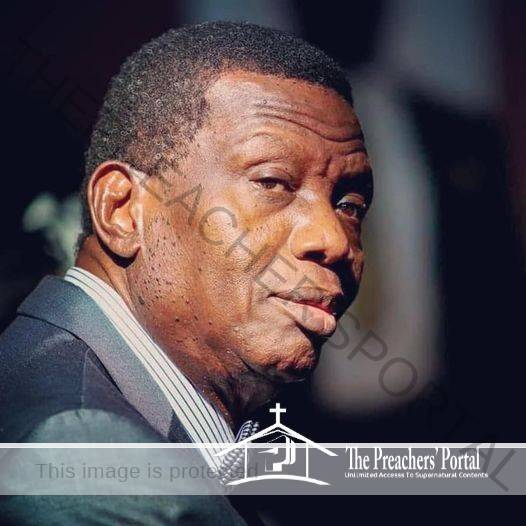 RCCG Sunday School Teacher's Manual 22nd August 2021 (Lesson 51)
RCCG Sunday School Teacher's Manual 22nd August 2021 (Lesson 51)
CLICK HERE FOR PREVIOUS READING 
RCCG Sunday School Teacher's Manual Lesson 51 – 22nd August 2021 – The New Heaven And The New Earth
RCCG SUNDAY SCHOOL TEACHER'S MANUAL 22 AUGUST 2021 – Lesson 51
TOPIC: THE NEW HEAVEN AND THE NEW EARTH
OPENING PRAYER: Father, help me to live in the new heaven and earth. Do not let me pass away with this world. Do not let me end my journey in the fire. (Scroll down for RCCG Sunday School 22nd August 2021 HYMN)
MEMORY VERSE: "But the day of the Lord will come as a thief in the night; in the which, the heavens shall pass away with a great noise, and the elements shall melt with fervent heat, the earth also and the works that are therein shall be burned up." – 2 Peter 3:10
Sunday School Teacher's Manual Lesson 51 – 22nd August 2021
BIBLE PASSAGE: Revelation 21:1-5 KJV
1 And I saw a new heaven and a new earth: for the first heaven and the first earth were passed away; and there was no more sea.
2 And I John saw the holy city, new Jerusalem, coming down from God out of heaven, prepared as a bride adorned for her husband.
ALSO, READ Open Heaven | 15 August 2021 | RCCG Devotional & Prayer Points
3 And I heard a great voice out of heaven saying, Behold, the tabernacle of God is with men, and he will dwell with them, and they shall be his people, and God himself shall be with them, and be their God.
4 And God shall wipe away all tears from their eyes; and there shall be no more death, neither sorrow, nor crying, neither shall there be any more pain: for the former things are passed away.
5 And he that sat upon the throne said, Behold, I make all things new. And he said unto me, Write: for these words are true and faithful.
Lesson 51: RCCG Sunday School Teacher's Manual 22 August 2021
LESSON INTRODUCTION: In Noah's day, the world was destroyed with water, but God has promised that He would no more destroy the world with a flood (Genesis 9:11). The end of the world is described in 2 Peter 3:10 as the day of the Lord will occur after the final judgment by God (Revelation 20:7-10). This scripture reveals that the universe will be destroyed by fire. Therefore, believers should bear in mind that this present world will not last forever (Matthew 5:18;24:35).
TEXT REVIEW: Revelation 21:1-5
The apostle Paul saw:
i. A new heaven and a new earth. Rev. 21:1
ii. That the first heaven and first earth had passed away. Rev. 21:1
iii. The very beautiful holy city called the new Jerusalem. Rev. 21:2 etc.
ACTIVITY: Mention five things which apostle John heard according to Rev. 21:3-4
i. _
ii.
iii.
iv.
v. _
LESSON OUTLINES
LESSON OUTLINE 1: THE PASSING AWAY OF THE HEAVENS AND THE EARTH
A. THE BIBLICAL TRUTH ABOUT THE PRESENT EARTH AND HEAVEN:
i. The present physical earth and heaven will pass away. (Isaiah 34:4;51:6)
ii. All elements and works shall be burnt up. (2 Peter 3:10c)
iii. The passing away which means "disappear" or "no more" will not involve the inhabitants of heaven and earth. (Rev. 21:3)
iv. The "heavens" refers to the stars, planets and galaxies (2 Pet. 3:10).
B. THE NATURE OF THE DAY AND THE PASSAGE (PASSING AWAY)
i. Suddenly: like a thief in the night. (2 Peter 3:10a)
ii. With a great noise (possible of great explosion). (2 Peter 3:10b)
iii. With fervent heat (capable of meeting all elements) (2 Peter 3:10c)
iv. With burning fire. 2 Peter 3:12
C. BELIEVERS' EXPECTATION
Believers should be on guard and watch out because the day of the event is fast approaching (Looking for and hasting). 2 Peter 3:12
CLASS ACTIVITY 1: How should Believers prepare for the day when the world and elements would melt in fire.
LESSON OUTLINE 2: EMERGENCE OF THE NEW HEAVEN AND THE NEW EARTH
A. NATURE OF TUE NEW HEAVEN AND THE NEW EARTH
i. God will create a new heaven and earth to replace the old heaven and earth. (Revelation 21:1)
ii. God will also create a new Jerusalem out of the new heaven to the new earth. (Revelation 21:2)
iii. The new Jerusalem which is referred to as the "tabernacle of God" is the holy city where the saint shall dwell. (Rev. 21:2-3)
iv. The new heavens and the earth is a place of righteousness and the dwelling place of the righteous. (2 Peter 3:13)
B. IMPLICATIONS OF THE NEW HEAVEN AND NEW EARTH FOR THE BELIEVERS
i. Believers' are to look forward to the emergence of the new heavens and earth. (2 Peter 3:12-13).
ii. Believers should not contaminate themselves with unrighteousness, because only the righteousness will dwell there. (2 Peter 3:13)
iii. Believers should make heaven their number one priority. (Matt. 6:20)
iv. Believers should avoid such things that should stain their holiness. (2 Peter 3:14).
v. Believers should live in peace (with brethren) and be blameless. (2 Peter 3:14).
CLASS ACTIVITY 2: Class members should identify common spots or stains which could tarnish the believers' life of Holiness.
RCCG Sunday School Teacher's Manual 22nd August 2021 (Lesson 51)
SUMMARY: The end of heaven and earth is sure and imminent.
CONCLUSION: Believers should remain faithful to the end because there is the hope of eternal life with God beyond this present world.
CLOSING PRAYER: Father, help me to be pure and holy always to live with you in the new heaven and the new Earth.
ASSIGNMENT: Find out five things which will not be in the New Heaven and the New Earth, according to Revelation 21:4.
Open Heavens 21st August 2021 Daily Devotional guide was written by Pastor E.A. Adeboye, the General Overseer of the Redeemed Christian Church of God, one of the largest evangelical churches in the world and also the President of Christ the Redeemer's Ministries. The Open Heavens devotional application is available across all mobile platforms and operating systems: iOS, Android, Blackberry, Nokia, Windows Mobile and PC.
ARE YOU BORN AGAIN? IF NO ACCEPT JESUS NOW
Accept Jesus Christ today and secure a life of eternal rest and Glory …
Say this 1 Minute Prayer 

Lord Jesus, I believe you died for my sins, Forgive me of all my iniquities. I accept you as my Lord and Saviour from today and forevermore. Come and Be the Lord of my life and I am willing to obey your command and live according to your will as you help me, Thank you for accepting me into your fold. AMEN

JOHN 3: 3 Jesus answered and said unto him, Verily, verily, I say unto thee, Except a man be born again, he cannot see the kingdom of God.