Rhapsody Of Realities
Rhapsody Of Realities 18 August 2021 (Wednesday)
Rhapsody Of Realities 18 August 2021 (Wednesday)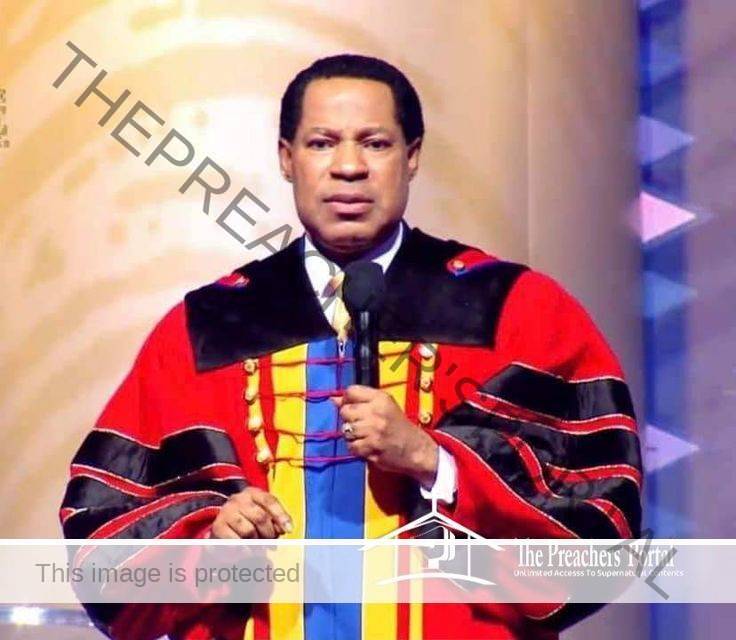 Rhapsody Of Realities 18 August 2021 (Wednesday)
Rhapsody Of Realities 18 August 2021 (Wednesday)
CLICK HERE FOR PREVIOUS READING
LoveWorld Rhapsody Of Realities 18th August 2021 Devotional Guide Written By Pastor Chris Oyakhilome (Christ Embassy) — The Holy Spirit In You – With Prayers
TOPIC: The Holy Spirit In You (Rhapsody of Realities 18 August 2021)
SCRIPTURE: And I will pray for the Father, and he shall give you another Comforter, that he may abide with you for ever; Even the Spirit of truth; whom the world cannot receive, because it seeth him not, neither knoweth him: but ye know him; for he dwelleth with you, and shall be in you (John 14:16-17).
ALSO, READ DCLM Daily Manna 18th August 2021 Devotional & Prayers
MESSAGE
As a little boy, growing up, I was full of fear. But everything changed when I received the Holy Spirit. All the fears in me were disabled and deleted. He began to teach me the Word of God and I became emboldened.
The Holy Spirit gave me utterance, became my teacher and began to guide and instruct me. He began to show me what to do, how to understand the Scriptures, how to interpret the Scriptures. My whole life was transformed. I knew what I was and where I was headed, and how He altered my life and redirected everything.
ALSO, READ  MFM 70 Days Prayer and Fasting 18th August 2021 (Day 10)
The same can happen to anybody. The Bible says He's no respecter of persons (Acts 10:34); what He does for one, He'll do for another under the same circumstance. Even if He's never done it for anyone, and you require it, He'll make it happen for you.
Rhapsody Of Realities 18 August 2021 (Wednesday)
Maybe today you have low expectations in life; maybe everyone has given up on you! It may be at home, or in school, or at your workplace, or among your peers; you're the struggling one, and now you're wondering, "How can I ever get better? Is there any hope for me?" Yes, there's hope in Christ.
ALSO, READ MFM Daily Devotional 18 August 2021 (PMCH)
No need to struggle. If you've received the Holy Spirit, recognize His presence in you. Learn to have fellowship with Him through the Word and prayer. Have faith in His ability to make you a success and cause you to fulfil His destiny for your life. Take advantage of His glorious ministry in your life. Pray in tongues always and follow His guidance, and He'll make you successful in all things.
Rhapsody Of Realities 18 August 2021 
PRAYER
Oh Lord, you're gracious and kind. You're my rock and my salvation, the One in whom I wholly trust. You make all things beautiful, and you've granted me an extraordinary capacity to contemplate, think, envision and see endless possibilities. I bring forth beauty and excellence from within me, through the power of your Spirit that lives in me, in Jesus' Name. Amen.
FURTHER STUDY:
John 14:26 (KJV)
26 But the Comforter, which is the Holy Ghost, whom the Father will send in my name, he shall teach you all things, and bring all things to your remembrance, whatsoever I have said unto you.
2 Timothy 1:7 (KJV)
7 For God hath not given us the spirit of fear, but of power, and of love, and of a sound mind.
Acts 1:8 (AMPC)
8 But you shall receive power (ability, efficiency, and might) when the Holy Spirit has come upon you, and you shall be My witnesses in Jerusalem and all Judea and Samaria and to the ends (the very bounds) of the earth.
1-YEAR BIBLE READING PLAN
1 Corinthians 3 & Psalms 109-112
2-YEAR BIBLE READING PLAN
Luke 17:11-19 & 1 Samuel 3
Rhapsody of Realities August 18th, 2021 Devotional Message. Rhapsody of Realities By Pastor Chris Oyakhilome remains a life guide with rich and impactful teachings from God's Word. Also, Millions of copies of Rhapsody of Realities, the best-selling daily devotional and Bible study guide have been distributed in 242 countries in 2010 languages of the world… and we're still counting.
ARE YOU BORN AGAIN? IF NO ACCEPT JESUS NOW
Accept Jesus Christ today and secure a life of eternal rest and Glory …
Say this 1 Minute Prayer 

Lord Jesus, I believe you died for my sins, Forgive me of all my iniquities. I accept you as my Lord and Saviour from today and forevermore. Come and Be the Lord of my life and I am willing to obey your command and live according to your will as you help me, Thank you for accepting me into your fold. AMEN

JOHN 3: 3 Jesus answered and said unto him, Verily, verily, I say unto thee, Except a man be born again, he cannot see the kingdom of God.