Rhapsody Of Realities
Rhapsody Of Realities 26 August 2021 (Thursday)
Rhapsody Of Realities 26 August 2021 (Thursday)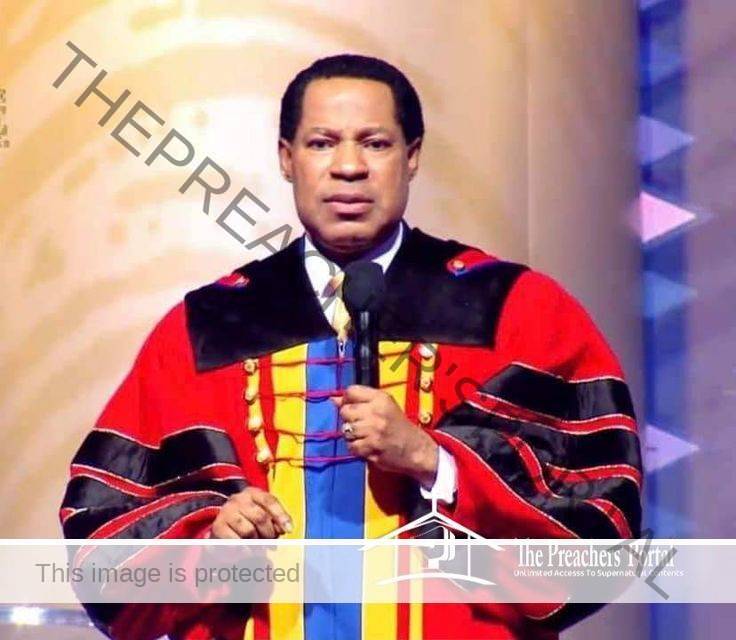 Rhapsody Of Realities 26 August 2021 (Thursday)
Rhapsody Of Realities 26 August 2021 (Thursday)
CLICK HERE FOR PREVIOUS READING 
LoveWorld Rhapsody Of Realities 26th August 2021 Devotional Guide Written By Pastor Chris Oyakhilome (Christ Embassy) — Trust The Grace Of God
TOPIC: Trust The Grace Of God (Rhapsody of Realities 26 August 2021)
SCRIPTURE: Thou, therefore, my son, be strong in the grace that is in Christ Jesus (2 Timothy 2:1).
RHAPSODY OF REALITIES
MESSAGE
There's no doubt that as Christians, we're mightily graced of God; He's lavished His grace upon us in superabundance. An important question to therefore ask would be, how far can we go with this grace? How much more can we explore this grace? Our theme verse admonishes us to "be strong in the grace that is in Christ Jesus."
To be strong in the grace of God is to walk in the fullness of His grace. In Acts 3, the Bible gives us a perfect example of how we can use the grace of God and produce supernatural results. Peter and John were going into the temple at the time of prayer, and they found a man who was crippled from birth. The Bible says the beggar, "Who seeing Peter and John about to go into the temple asked an alms" (Acts 3:3).
ALSO, READ  Andrew Wommack Devotional 26 August 2021
Peter knew this was an opportunity to put the grace of God to work. So, he said to the man, "Silver and gold have I none; but such as I have to give I thee: In the name of Jesus Christ of Nazareth rise up and walk"
Rhapsody Of Realities 26 August 2021 (Thursday)
(Acts 3:6). But the man didn't quite get up. Then Peter yanked him up, and immediately, his ankle bones received strength, and the man was healed. Blessed be God! He placed a demand on the grace of God, and it worked!
This is what you've got to do in your life. Explore the grace of God in your everyday affairs, in simple matters; use it. Depend on it for the results you expect, the positive outcomes you desire in your life, ministry, work, family, business or academics.
ALSO, READ  DCLM Daily Manna 26 August 2021 | Devotional & Prayers
Grace promotes. Grace lifts; it'll take you from where you are right now to your next and higher place in and with the Spirit. Remember what He said to the Apostle Paul when he (Paul) was in a predicament: "…My grace is sufficient for thee…" (2 Corinthians 12:9); in other words, that's what you need! Trust the grace of God to help you accomplish God's call and purpose for your life.
CONFESSION
The grace of God that brings favour, prosperity, health, supernatural increase and liberality is at work in me, so strong. I trust that grace to help me win and set supernatural records today. As I fulfil God's purpose and do His will, that outward reflection of a divine influence is evident in my life, in Jesus' Name. Amen.
Rhapsody Of Realities 26 August 2021
FURTHER STUDY:
John 1:16 (AMPC)
16 We have all benefited from the rich blessings he brought to us—blessing upon blessing heaped upon us!
Romans 5:17 (KJV)
17 For if by one man's offence death reigned by one; much more they which receive abundance of grace and of the gift of righteousness shall reign in life by one, Jesus Christ.)
2 Corinthians 9:8 (KJV)
8And God is able to make all grace abound toward you; that ye, always having all sufficiency in all things, may abound to every good work:
1-YEAR BIBLE READING PLAN
1 Corinthians 10:14-11:1 & Psalms 139-141
2-YEAR BIBLE READING PLAN
Luke 19:1-10 & 1 Samuel 14
Rhapsody of Realities August 26th, 2021, Devotional Message. Rhapsody of Realities By Pastor Chris Oyakhilome remains a life guide with rich and impactful teachings from God's Word. Also, Millions of copies of Rhapsody of Realities, the best-selling daily devotional and Bible study guide have been distributed in 242 countries in 2010 languages of the world… and we're still counting.
ARE YOU BORN AGAIN? IF NO ACCEPT JESUS NOW
Accept Jesus Christ today and secure a life of eternal rest and Glory …
Say this 1 Minute Prayer 

Lord Jesus, I believe you died for my sins, Forgive me of all my iniquities. I accept you as my Lord and Saviour from today and forevermore. Come and Be the Lord of my life and I am willing to obey your command and live according to your will as you help me, Thank you for accepting me into your fold. AMEN

JOHN 3: 3 Jesus answered and said unto him, Verily, verily, I say unto thee, Except a man be born again, he cannot see the kingdom of God.