Rhapsody Of Realities
Rhapsody Of Realities 8 August 2021 (Sunday)
Rhapsody Of Realities 8 August 2021 (Sunday)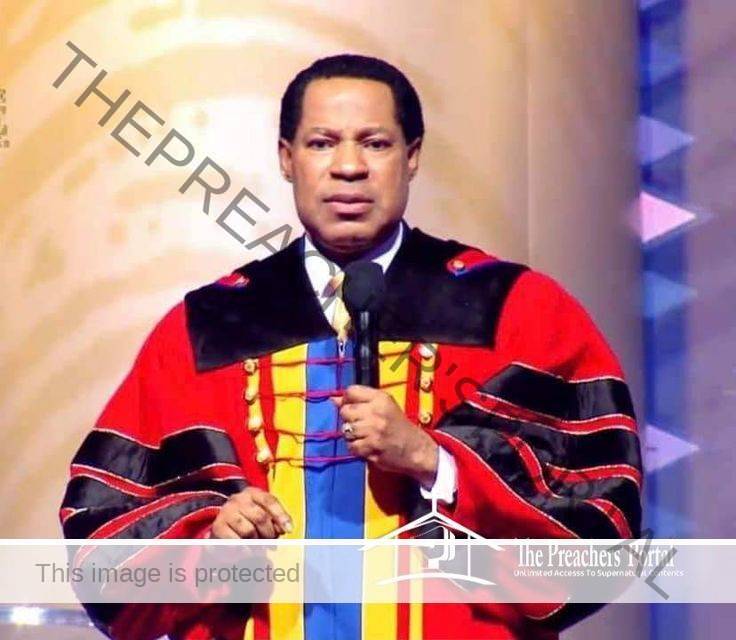 Rhapsody Of Realities 8 August 2021 (Sunday)
Rhapsody Of Realities 8 August 2021 (Sunday)
CLICK HERE FOR PREVIOUS READING 
LoveWorld Rhapsody Of Realities 8th August 2021 Guide Written By Pastor Chris Oyakhilome (Christ Embassy) — Follow The Master's Example
TOPIC: Follow The Master's Example (Rhapsody of Realities 8 August 2021)
SCRIPTURE: And he saith unto them, Follow me, and I will make you fishers of men (Matthew 4:19).
MESSAGE
Everything about your life should focus on winning people to Jesus Christ; there's no higher priority than that for the Christian. The Lord Jesus Himself was a Master soul winner. In John 4:642, He encountered a certain woman at the well of Samaria and engaged her in a dialogue. The woman came to draw water from the well. But to get her attention, the Lord initiated a conversation with her on something that was of interest to her—the water.
ALSO, READ  Seeds Of Destiny 8th August 2021 Devotional
Upon getting her full attention, the Master witnessed to the woman, who believed and went about telling others about her encounter with Christ. Matthew 4 tells us another beautiful story of how Jesus walked along the shore of Lake Galilee and saw two brothers who were fishermen: Simon Peter and his brother, Andrew. He said to them, "…Follow me, and I will make you fishers of men" (Matthew 4:19).
The Master always knew how to engage others in a conversation on a subject that was of interest to them, in a bid to witness to them. If you've often wondered how to engage people in a conversation in order to lead them to Christ, emulate the strategy of the Master. Observe what such people might be interested in, and initiate a conversation along that line.
ALSO, READ  MFM Daily Devotional 8th August 2021 (PMCH)
Rhapsody Of Realities 8 August 2021
You can ask that he or she explain something to you about a book or magazine they might be holding or reading, and then you listen with rapt attention. If you do, they're more likely to also give you their attention when you start witnessing to them.
Of course, there are times the Lord could give you specific instructions about someone you need to witness. At such times, don't negotiate; go right ahead and follow the Lord's guidance. Whatever He tells or inspires you to say at that time and place, that do. He said in Psalm 81:10, "…open thy mouth wide, and I will fill it." Always be bold, and the Lord will honour His Word in and through you.
ALSO, READ  Open Heaven | 8 August 2021 | RCCG Devotional & Prayer Points
PRAYER
Blessed Father, I thank you for the Holy Spirit who lives within me, making me an able steward and minister of the mysteries of Christ. I take advantage of the opportunities I have today, to preach Christ to those whom you've ordained to receive salvation through me; they're turned from darkness to light and established in your righteousness, in Jesus' Name. Amen.
FURTHER STUDY:
1 Corinthians 9:16 For though I preach the gospel, I have nothing to glory of for necessity is laid upon me; yea, woe is unto me, if I preach not the gospel!
Acts 17:22-34 Then Paul stood in the midst of Mars' hill, and said, [Ye] men of Athens, I perceive that in all things ye are too superstitious. For as I passed by, and beheld your devotions, I found an altar with this inscription, TO THE UNKNOWN GOD. Whom, therefore, ye ignorantly worship, he declares I unto you. God that made the world and all things therein, seeing that he is Lord of heaven and earth, dwelleth not in temples made with hands; Neither is worshipped with men's hands, as though he needed anything, seeing he giveth to all life, and breath, and all things;
Rhapsody Of Realities 8 August 2021
And hath made of one blood all nations of men for to dwell on all the face of the earth, and hath determined the times before appointed, and the bounds of their habitation; That they should seek the Lord, if haply they might feel after him, and find him, though he is not far from every one of us: For in him we live, and move, and have our being; as certain also of your own poets have said, For we are also his offspring. Forasmuch then as we are the offspring of God, we ought not to think that the Godhead is like unto gold, or silver, or stone, graven by art and man's device.
ALSO, READ MFM Sunday Service Live 8 August 2021 (PMCH)
And the times of this ignorance God winked at; but now commandeth all men everywhere to repent: Because he hath appointed a day, in the which he will judge the world in righteousness by [that] man whom he hath ordained; [whereof] he hath given assurance unto all [men], in that he hath raised him from the dead. And when they heard of the resurrection of the dead, some mocked: and others said,
We will hear thee again of this [matter]. So Paul departed from among them. Howbeit certain men clave unto him, and believed: among the which [was] Dionysius the Areopagite, and a woman named Damaris, and others with them.
1-YEAR BIBLE READING PLAN:
Romans 11:1-24 & Psalms 79-81
2-YEAR BIBLE READING PLAN:
Luke 14:1-14 & Judges 15-16
Rhapsody of Realities August 8th, 2021 Devotional Message. Rhapsody of Realities By Pastor Chris Oyakhilome remains a life guide with rich and impactful teachings from God's Word. Also, Millions of copies of Rhapsody of Realities, the best-selling daily devotional and Bible study guide have been distributed in 242 countries in 2010 languages of the world… and we're still counting.
ALSO, READ MFM Daily Devotional 5th August 2021 (PMCH)
ARE YOU BORN AGAIN? IF NO ACCEPT JESUS NOW
Accept Jesus Christ today and secure a life of eternal rest and Glory …
Say this 1 Minute Prayer 

Lord Jesus, I believe you died for my sins, Forgive me of all my iniquities. I accept you as my Lord and Saviour from today and forevermore. Come and Be the Lord of my life and I am willing to obey your command and live according to your will as you help me, Thank you for accepting me into your fold. AMEN

JOHN 3: 3 Jesus answered and said unto him, Verily, verily, I say unto thee, Except a man be born again, he cannot see the kingdom of God.