Rhapsody Of Realities
Rhapsody Of Realities For Today || 23 March 2022 | With Pastor Chris
Rhapsody Of Realities For Today || 23 March 2022 | With Pastor Chris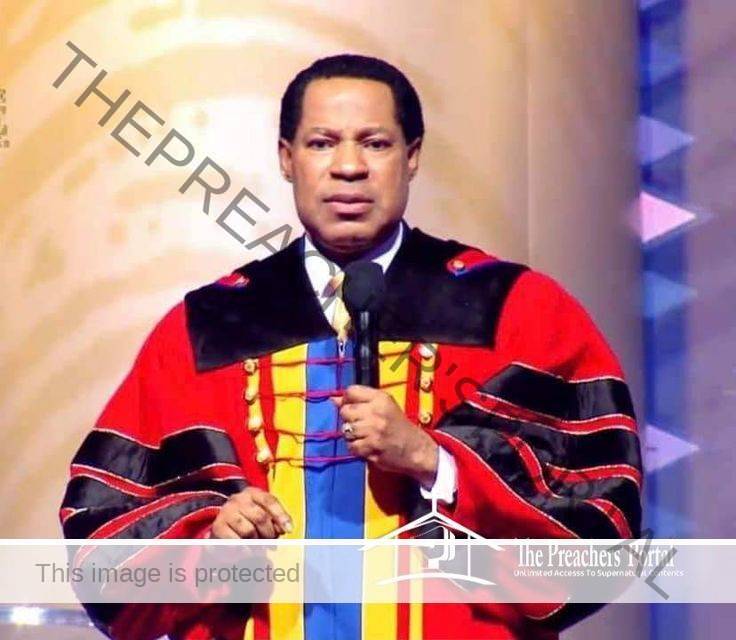 Rhapsody Of Realities For Today || 23 March 2022 | With Pastor Chris
Rhapsody Of Realities For Today || 23 March 2022 | With Pastor Chris
CLICK HERE FOR PREVIOUS READING 
LoveWorld Rhapsody of Realities 23rd March 2022 Devotional Guide – Wednesday Message; Written By Pastor Chris Oyakhilome (Christ Embassy) – He Talks To Your Spirit 
TOPIC: He Talks To Your Spirit
SCRIPTURE: My sheep hear my voice, and I know them, and they follow me (John 10:27).
RHAPSODY OF REALITIES TODAY
MESSAGE
I'm born again and I speak in tongues; I pray, but I've never heard the Holy Spirit talk back or speak to me. Is there something wrong with me?" Some people have found themselves asking this question again and again.
If, as a Christian you find it difficult to discern the voice of the Spirit, it's not because His voice is weak when He speaks. First, the Holy Spirit probably has been speaking to you and you've not been listening to Him, or you're thinking it's your mind that's talking to you. The Holy Spirit always talks to us, but we listen to Him, not with our physical ears but with our spirits, from within us.
ALSO, READ Rhapsody of Realities For Today || 26th December 2021 | Sunday
If you're listening with your spirit, you'll hear Him. And again, when you study the Scriptures, He talks to you. Therefore, whenever you're studying the Word, it's an opportunity for the Holy Spirit to minister to you, to talk to you. So, accept His teachings and His guidance from the Bible.
Rhapsody Of Realities For Today || 23 March 2022 | With Pastor Chris
2 Timothy 3:16 says, "All scripture is given by inspiration of God, and is profitable for doctrine, for reproof, for correction, for instruction in righteousness."
When a Christian says, "I talk to the Lord, but He doesn't talk back to me," what that person needs to realize is that when you talk to Him, He doesn't necessarily have to talk to you while you're on your knees waiting; no! He may not act at that moment, but He'll always talk to you. He talks to you every day.
So, as a child of God, never say, "I don't know whether the Holy Spirit talks to me." Say what Jesus said: "I know the Father, and He knows me. I hear and recognize His voice." Jesus said, "My sheep hear my voice, and I know them, and they follow me" (John 10:27). Therefore, you say, "I know the voice of the Master; I know the voice of the Holy Spirit, and He talks to me."
ALSO, READ Rhapsody Of Realities || 13 February 2022 | Sunday With Pastor Chris
When you say that, your spirit will become conscious of the voice of the Holy Spirit within, and of His guidance and words in your life.
Rhapsody Of Realities For Today || 23 March 2022 | With Pastor Chris
PRAYER
Dear Father, I thank you for the ability to hear you speak through your Word and your Spirit and recognize your voice. My spirit is sensitive to your voice; the ways of the Spirit have been unveiled to me, and I'm guided from within and through the Word to know and walk in the paths of life, in Jesus' Name. Amen.
ALSO, READ Rhapsody of Realities For Today || 21st October 2021 | Thursday
FURTHER STUDY:
Isaiah 30:21 (KJV)
And thine ears shall hear a word behind thee, saying, This is the way, walk ye in it, when ye turn to the right hand, and when ye turn to the left.
Acts 13:2 (KJV)
As they ministered to the Lord, and fasted, the Holy Ghost said, Separate me Barnabas and Saul for the work whereunto I have called them.
John 16:7-13 (KJV)
7 Nevertheless I tell you the truth; It is expedient for you that I go away: for if I go not away, the Comforter will not come unto you; but if I depart, I will send him unto you. 8 And when he is come, he will reprove the world of sin, and of righteousness, and of judgment: 9 Of sin, because they believe not on me;
Rhapsody Of Realities For Today || 23 March 2022 | With Pastor Chris
ALSO, READ Rhapsody Of Realities || 6 February 2022 | Sunday With Pastor Chris
10 Of righteousness, because I go to my Father, and ye see me no more; 11 Of judgment, because the prince of this world is judged. 12 I have yet many things to say unto you, but ye cannot bear them now. 13 Howbeit when he, the Spirit of truth, is come, he will guide you into all truth: for he shall not speak of himself; but whatsoever he shall hear, that shall he speak: and he will shew you things to come.
1-YEAR BIBLE READING PLAN
Luke 5:1-16 & Deuteronomy 25-27
2-YEAR BIBLE READING PLAN
Romans 2:12-20 & Psalm 91
Rhapsody of Realities 23 March 2022, Devotional Message. Rhapsody of Realities By Pastor Chris Oyakhilome remains a life guide with rich and impactful teachings from God's Word. Also, millions of Rhapsody of Realities, the best-selling daily devotional and Bible study guide have been distributed in 242 countries in 2010 languages of the world… and we're still counting. Also,
JESUS IS COMING SOON!!!
ARE YOU BORN AGAIN? IF NO ACCEPT JESUS NOW
Accept Jesus Christ today and secure a life of eternal rest and Glory …
SAY THIS 1 MINUTE PRAYER

LORD JESUS, I BELIEVE YOU DIED FOR MY SINS, FORGIVE ME OF ALL MY INIQUITIES. I ACCEPT YOU AS MY LORD AND SAVIOUR FROM TODAY AND FOREVERMORE. COME AND BE THE LORD OF MY LIFE AND I AM WILLING TO OBEY YOUR COMMAND AND LIVE ACCORDING TO YOUR WILL AS YOU HELP ME, THANK YOU FOR ACCEPTING ME INTO YOUR FOLD. AMEN

JOHN 3: 3 JESUS ANSWERED AND SAID UNTO HIM, VERILY, VERILY, I SAY UNTO THEE, EXCEPT A MAN BE BORN AGAIN, HE CANNOT SEE THE KINGDOM OF GOD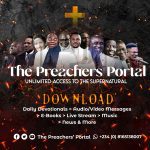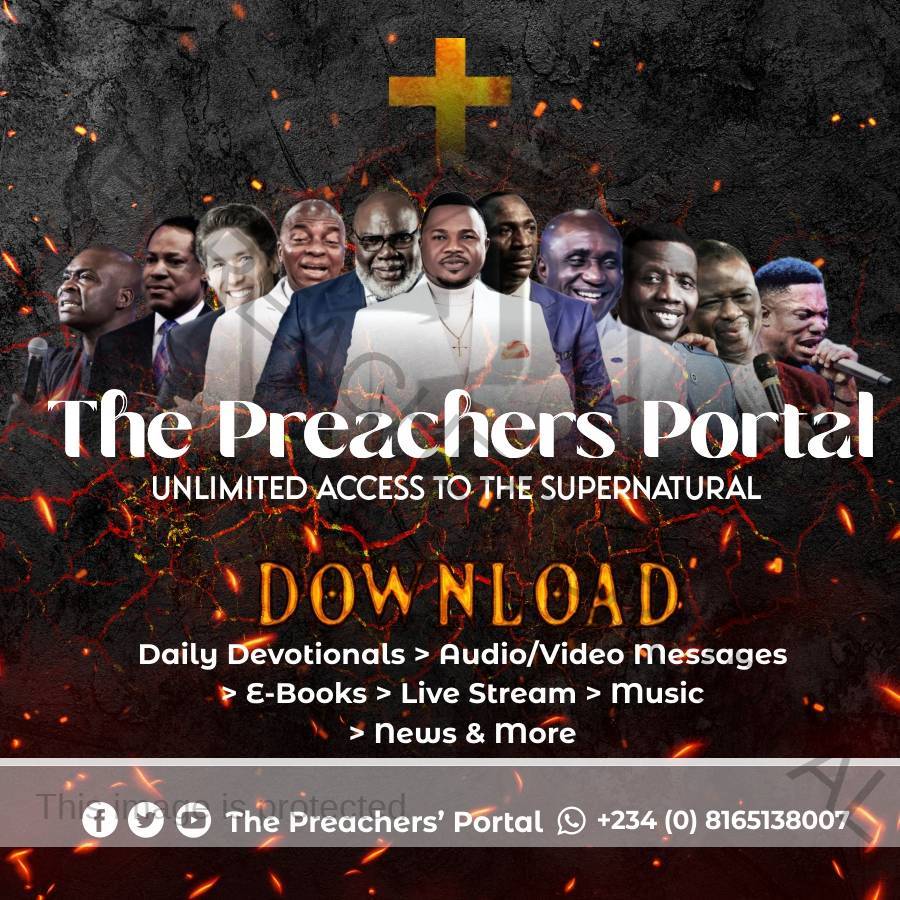 I Am A God-kind Gospel Blogger, Gospel Content Writer, Evangelist, Songwriter, Teacher and Soul-Winner. The Chief-editor of ThePreachersPortal.Org. I have worked with media houses of various religious organizations and NGOs. On This Platform, You will get access to Daily Devotionals, Live Streams, Audio Messages, Motivational Articles and Inspirational content as I share them for free. Follow me on social media to learn more about this movement.