Rhapsody Of Realities
Rhapsody Of Realities Today || 18 March 2022 | With Pastor Chris
Rhapsody Of Realities Today || 18 March 2022 | With Pastor Chris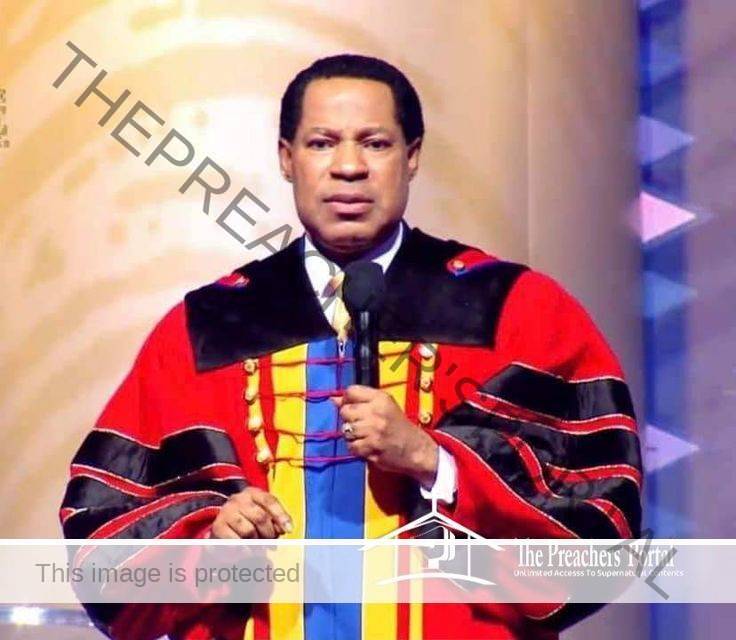 Rhapsody Of Realities Today || 18 March 2022 | With Pastor Chris
Rhapsody Of Realities Today || 18 March 2022 | With Pastor Chris
CLICK HERE FOR PREVIOUS READING 
LoveWorld Rhapsody of Realities 18th March 2022 Devotional Guide – Friday Message; Written By Pastor Chris Oyakhilome (Christ Embassy) – Sickness Isn't Normal
TOPIC: Sickness Isn't Normal
SCRIPTURE: Beloved, I wish above all things that thou mayest prosper and be in health, even as thy soul prospereth (3 John 1:2).
RHAPSODY OF REALITIES FOR TODAY
MESSAGE
Sometimes there're Christians and even some ministers of the Gospel who are working hard for the Lord but at the same time struggling with some ailments, some kind of pain or sickness in their bodies. Some say it's "normal" to get sick, citing the Prophet Elisha who died sick (2 Kings 13:14).
They also reference Epaphroditus that worked with Paul who, in his fervor to serve the Lord, became seriously ill and almost died (Philippians 2:30). Thus, to many, sickness is normal. But no, it's not! First, the Bible never told us to model or pattern our lives after Elisha or Epaphroditus! Jesus is our example— the One we're to emulate—and the Bible says as He is, so are we in this world (1 John 4:17). He was never sick and couldn't be. He gave us the power to heal sicknesses and cure diseases.
ALSO, READ Rhapsody of Realities For Today | 27 September 2021
Paul, in 1 Corinthians 11:1 said, "Be ye followers of me, even as I also am of Christ." There's no record that Paul or the apostles were ever sick. Rather, they healed the sick. Read about Paul and Peter in the Book of Acts: Acts 19:11-12 & Acts 5:15-16
Rhapsody Of Realities Today || 18 March 2022 | With Pastor Chris
Follow God's Word. Model your life after the Word, after Christ, and learn from His great Apostles of faith. They were masters over the elements of this world. |They spoke to all manner of sicknesses, diseases, and infirmities; they cast out devils who inflicted these pains on the people. That's the life we have in Christ.
Refuse to be sick. Stick to the Word of faith that stirs you up in the things of God and in the way of the Spirit. Meditate on the truths of God's Word. Romans 8:11 says, "But if the Spirit of him that raised up Jesus from the dead dwell in you, he that raised up Christ from the dead shall also quicken your mortal bodies by his Spirit that dwelleth in you."
ALSO, READ Rhapsody of Realities For Today || 24th October 2021 | Sunday
This has already happened now that Christ lives in you. Therefore, arm yourself with this insight and dominate sickness and disease. Rule over the depravities and negativities of this world and their corrupting influences. Hallelujah!
CONFESSION
The truth of God is revealed in my spirit and I'm walking accordingly. The Spirit of Him that raised up Jesus from the dead dwells in me, and He has vitalized me through and through! He's the life and health of my physical body, and the Lord's righteousness is revealed in my body. Hallelujah!
FURTHER STUDY:
Matthew 9:35 (KJV)
And Jesus went about all the cities and villages, teaching in their synagogues, and preaching the gospel of the kingdom, and healing every sickness and every disease among the people.
Rhapsody Of Realities Today || 18 March 2022 | With Pastor Chris
Mark 3:14-15 (KJV)
14 And he ordained twelve, that they should be with him, and that he might send them forth to preach, 15 And to have power to heal sicknesses, and to cast out devils:
3 John 1:2 (KJV)
Beloved, I wish above all things that thou mayest prosper and be in health, even as thy soul prospereth.
Revelation 22:2 (KJV)
In the midst of the street of it, and on either side of the river, was there the tree of life, which bare twelve manner of fruits, and yielded her fruit every month: and the leaves of the tree were for the healing of the nations.
1-YEAR BIBLE READING PLAN:
Luke 2:1-20 & Deuteronomy 11-12
2-YEAR BIBLE READING PLAN:
Acts 28:21-31 & Psalm 83-84
Rhapsody of Realities 18 March 2022, Devotional Message. Rhapsody of Realities By Pastor Chris Oyakhilome remains a life guide with rich and impactful teachings from God's Word. Also, millions of Rhapsody of Realities, the best-selling daily devotional and Bible study guide have been distributed in 242 countries in 2010 languages of the world… and we're still counting. Also,
JESUS IS COMING SOON!!!
ARE YOU BORN AGAIN? IF NO ACCEPT JESUS NOW
Accept Jesus Christ today and secure a life of eternal rest and Glory …
SAY THIS 1 MINUTE PRAYER

LORD JESUS, I BELIEVE YOU DIED FOR MY SINS, FORGIVE ME OF ALL MY INIQUITIES. I ACCEPT YOU AS MY LORD AND SAVIOUR FROM TODAY AND FOREVERMORE. COME AND BE THE LORD OF MY LIFE AND I AM WILLING TO OBEY YOUR COMMAND AND LIVE ACCORDING TO YOUR WILL AS YOU HELP ME, THANK YOU FOR ACCEPTING ME INTO YOUR FOLD. AMEN

JOHN 3: 3 JESUS ANSWERED AND SAID UNTO HIM, VERILY, VERILY, I SAY UNTO THEE, EXCEPT A MAN BE BORN AGAIN, HE CANNOT SEE THE KINGDOM OF GOD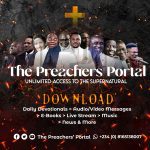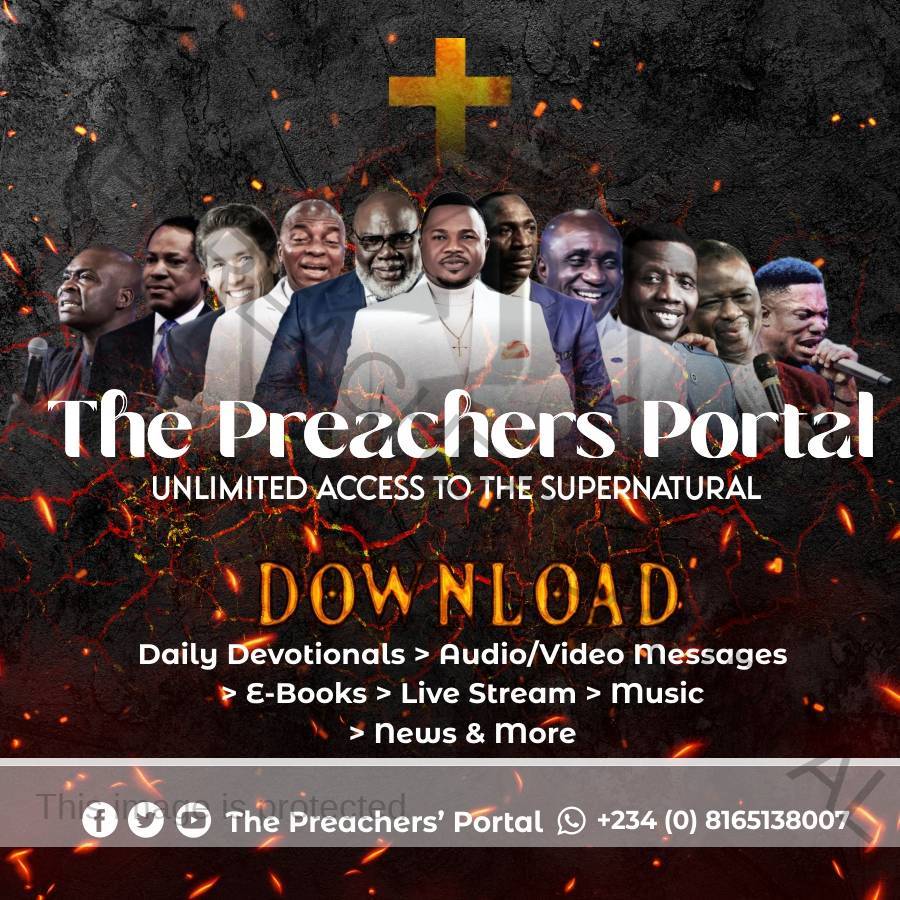 I Am A God-kind Gospel Blogger, Gospel Content Writer, Evangelist, Songwriter, Teacher and Soul-Winner. The Chief-editor of ThePreachersPortal.Org. I have worked with media houses of various religious organizations and NGOs. On This Platform, You will get access to Daily Devotionals, Live Streams, Audio Messages, Motivational Articles and Inspirational content as I share them for free. Follow me on social media to learn more about this movement.