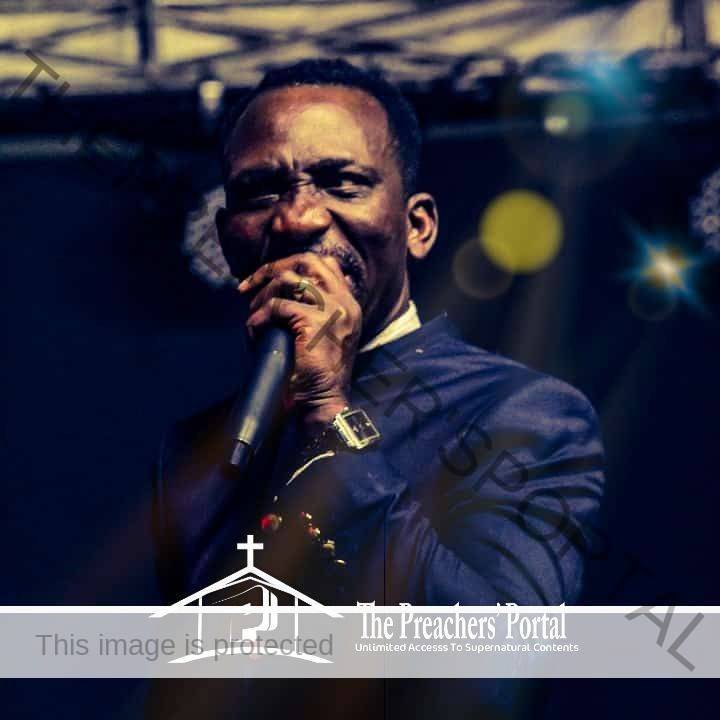 Seeds of Destiny 19 June 2021 Devotional
Seeds of Destiny 19 June 2021 Devotional
CLICK HERE FOR PREVIOUS READING  
DUNAMIS' Seeds of Destiny 19th June 2021 Today Devotional Message By Dr Paul Enenche
TOPIC: Dealing with Evil Altars
SCRIPTURE: …the Lord said unto him, Take thy father's young bullock, even the second bullock of seven years old, and throw down the altar of Baal that thy father hath, and cut down the grove that is by it: And build an altar unto the Lord thy God upon the top of this rock… Judges 6:25,26
THOUGHT FOR THE DAY: The Cross came to crush the curse.
MESSAGE
Altars are places of a spiritual transaction – transactions between God and people or between demons and people. It is important to note that altars affect destinies. At the altars, destinies can be monitored, manipulated, or remote-controlled.
For example, Jacob's life and destiny were changed for good at the altar in Bethel. It is evident that spiritual factors control physical events.
In 1 Samuel 17:43, we saw Goliath cursing David in the name of his gods. He was a giant fighting a small boy, yet he refused to rely on his strength. He decided to take the battle from the physical to the spiritual realm by involving his gods. So, had he won the victory that day, it would not have been attributed to him; it would have been seen as a victory won by his gods.
Now, how do we deal with evil altars?
In dealing with evil altars, there are facts you must know.
Seeds of Destiny 19 June 2021 
And we are looking at one of them today:
The Altar and Sacrifice at Calvary are superior to all other altars and sacrifices on earth (Galatians 3:13,14).
The Cross came to crush the curse. Faith in the work of Christ on Calvary is curative of the works of the curse.
So, it is important for you to know that no matter how wicked a native doctor or witch is, whatever he has to do against you is inferior to what Christ already did for you on Calvary.
By the Power of Calvary, I declare the destruction of every evil altar speaking against your life and destiny, in Jesus' Name.
Remember this: The Cross came to crush the curse.
ASSIGNMENTS:
Refuse to fear the threat of the devil.
Make demands on the Power of the Cross and the Blood of Jesus to destroy every altar speaking against your life.
Abide in the Word of God.
FOR FURTHER UNDERSTANDING, GET THIS MESSAGE: DEALING WITH ALTARS OF EVIL
PRAYER: Lord, thank You for Your finished work at Calvary. Let the power in the Blood of Jesus silence every voice speaking against my life and destiny, Lord in Jesus' Name.
DAILY BIBLE READING: Psalm 124-126
Seeds of Destiny 19 June 2021 
QUOTE: Anytime activity exceeds spirituality, then adversity is inevitable. Culled from THOU ART MY BATTLE AXE by Dr Paul Enenche.
REFLECTION: What is Calvary to you? What is the sacrifice of the Saviour all about? What was the meaning of the statement, "It is finished on the Cross?" Calvary ended the rule/reign of the adversary and enthroned the recreated man in God's plan. You owe the devil nothing!
PROPHETIC DECLARATION/WORD: Every demonic/diabolic agenda of the enemy regarding your life is arrested in Jesus' Name.
Today's devotional was written by Pastor Paul Enenche of the Dunamis International Gospel Centre (DIGC), headquartered in Abuja, Nigeria, with Pastor Paul and Becky Enenche, as the Senior Pastors. It is a power-packed arena where God's Presence, Principles and Power are at work for the salvation, healing and restoration of human destinies and dignities