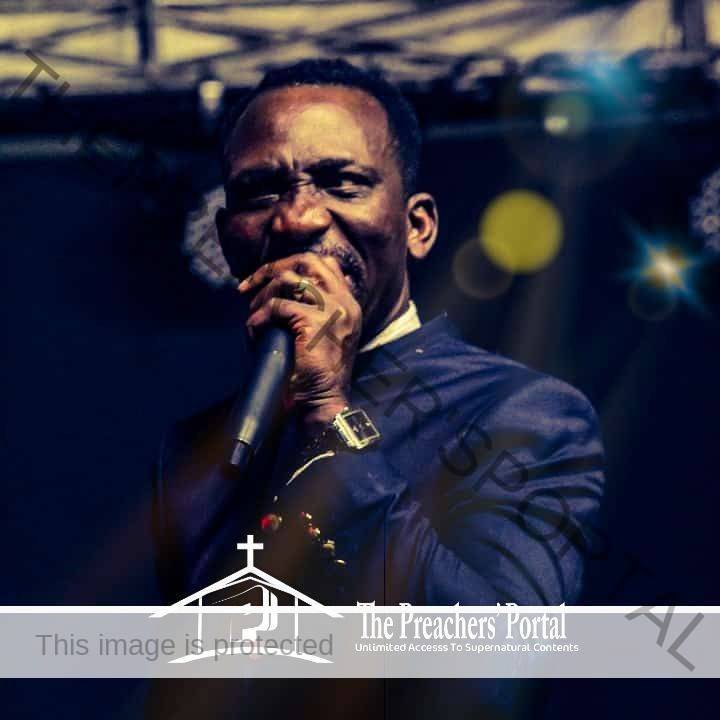 Seeds of Destiny 29 July 2021 Devotional
Seeds of Destiny 29 July 2021 Devotional
CLICK HERE FOR PREVIOUS READING
DUNAMIS' Seeds of Destiny 29th July 2021 Thursday Devotional Guide Written By Dr. Paul Enenche
TOPIC: Patience – An Essential Feature of Love
SCRIPTURE: Charity suffereth long…1 Corinthians 13:4.
THOUGHT FOR THE DAY: Love does not give up on God or on people easily.
MESSAGE
In our previous study, we saw that love is a powerful force that attracts God's Presence to a person because God is love (1 John 4:8). Love is the nature of God, therefore, to love is to experience God.
In our study today, we shall look at a very essential feature of love – PATIENCE.
ALSO, READ  Rhapsody of Realities 29 July 2021 (Thursday)
Love is patient.
1 Corinthians 13:4 says, Charity suffereth long…
This means, love is very patient.
I want you to take note of these points:
a. Love does not easily lose patience.
b. Love does not give up easily. Love does not give up on God or on people easily.
c. Love is expectant but not impatient.
ALSO, READ  Kenneth Copeland Devotional 29 July 2021
Now, there is a difference between impatience and expectancy. Love is expectant but never impatient. A major expression of love is what God demonstrated in 1 Peter 3:9 which says,
Seeds of Destiny 29 July 2021 Devotional
The Lord is not slack concerning his promise, as some men count slackness; but is longsuffering to us-ward, not willing that any should perish, but that all should come to repentance.
Today, many people ask, "Why has the world not come to an end?" The truth is, God is still giving people the chance to repent. This is because God, who is Love, is patient.
Beloved, concerning that child of yours who is acting waywardly, Love says, "He will change."
ALSO, READ  DCLM Daily Manna 29 July 2021 Devotional
Therefore, just as it is with the character of God, cultivate the virtue of patience. Let the love of God manifest in your life through patience.
Remember This: Love does not give up on God or on people easily.
ASSIGNMENTS:
Resist the temptation to easily give up on God or on people.
Cultivate the virtue of patience.
PRAYER: Lord, I thank You for Your Word to me today. I receive the grace to live the lifestyle of love and patience, Lord, in Jesus' Name.
FOR FURTHER UNDERSTANDING, GET THIS MESSAGE: THE PRACTICE OF LOVE (PART 1)
Seeds of Destiny 29 July 2021 Devotional
QUOTE: You must understand that God loves you so much to bring you to the point of delivering you from the great swelling pit of the destruction of bitterness. Culled from "AM I BITTER?" by Dr (Mrs.) Becky Paul-Enenche.
DAILY READING: Isaiah 43-45
REFLECTION: Those who wait on God don't waste in life. To give up on God is to go down in life. Don't give up on God.
PROPHETIC DECLARATION/WORD: Your expectation of God in this season shall break forth in manifestation in Jesus' Name.
Seeds of Destiny 28 July 2021
Today's Seeds Of Destiny 2021 Devotional was written by Pastor Paul Enenche of the Dunamis International Gospel Centre (DIGC), headquartered in Abuja, Nigeria, with Pastor Paul and Becky Enenche, as the Senior Pastors. It is a power-packed arena where God's Presence, Principles and Power are at work for the salvation, healing and restoration of human destinies and dignities
ARE YOU BORN AGAIN? IF NO
Accept Jesus Christ today and secure a life of eternal rest and Glory …
Say this 1 Minute Prayer 

Lord Jesus, I believe you died for my sins, Forgive me of all my iniquities. I accept you as my Lord and Saviour from today and forevermore. Come and Be the Lord of my life and I am willing to obey your command and live according to your will as you help me, Thank you for accepting me into your fold. AMEN

JOHN 3: 3 Jesus answered and said unto him, Verily, verily, I say unto thee, Except a man be born again, he cannot see the kingdom of God.