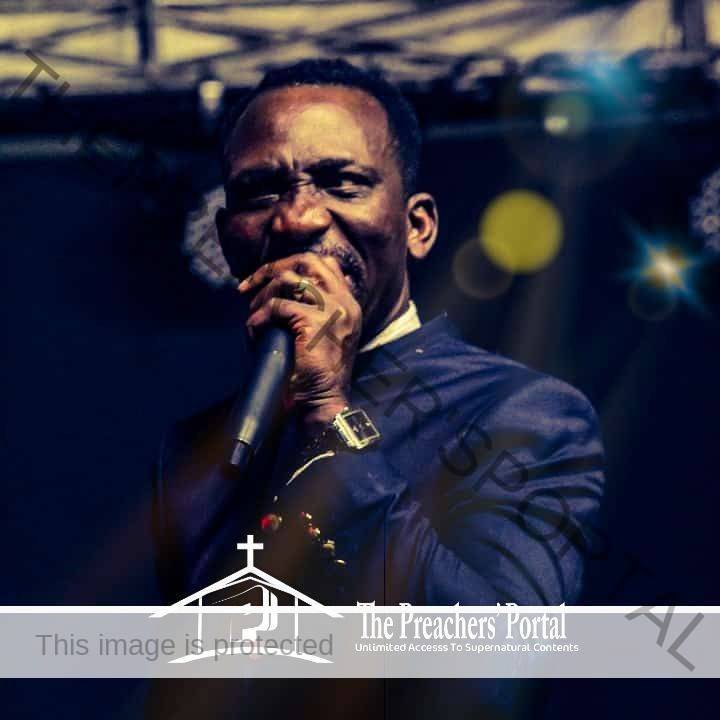 Seeds of Destiny | 9 September 2021 Devotional
Seeds of Destiny | 9 September 2021 Devotional
CLICK HERE FOR PREVIOUS READING
Dunamis' Seeds of Destiny 9th September 2021 Devotional (SOD) Message Written By Dr Paul Enenche (DIGC) – Supernatural Shift Via Prophetic Cover
TOPIC: Supernatural Shift Via Prophetic Cover
SCRIPTURE: And by a prophet, the Lord brought Israel out of Egypt, and by a prophet was he preserved. Hosea 12:13.
THOUGHT FOR THE DAY: It is ability plus connectivity to a higher mantle that determines productivity.
MESSAGE
Destiny fulfilment is not just a function of physical ability. It is not just physical ability that determines destiny; rather, it is ability plus connectivity to a higher mantle that determine productivity in destiny. It is possible to be talented and be resisted and frustrated, but you cannot be connected to a higher mantle and be resisted by lower devils.
Beloved, what backs you determines what you can face.
Some time ago, the husband of one of the couples who usually come from Europe to attend our conferences died. So, the wife placed one of our stickers with the message: "There Shall Be No Loss" on him. And immediately, the man came back to life.
ALSO, READ Seeds of Destiny 6 August 2021 Devotional
You see, it is not the size of the vehicle that determines its speed; it is the capacity of its engine. Your spiritual father is like a spiritual engine. Doing things yourself is like paddling a canoe. That way, your speed is limited. But when you connect to a spiritual cover, you are like a speed boat.
Seeds of Destiny  9 September 2021 Devotional
This is the difference between Joseph and his brothers. Joseph had the backing of his father. His father imparted him with a mantle which was the coat of many colours, and that prophetically predicted his colourful destiny.
ALSO, READ  Our Daily Bread | 9 September 2021 | Daily Devotional
You know, as anointed as Jesus was, He had to come under the cover of John the Baptist. He created John the Baptist, yet He could not function until he submitted Himself to the Ministry of John the Baptist who was the known prophet at the time. It takes a known prophet to reveal the voice of an unknown prophet. So, make up your mind to submit to a prophetic cover for the elevation of your life and destiny.
ALSO, READ  Joyce Meyer Daily Devotional 9 September 2021
REMEMBER THIS: It is ability plus connectivity to a higher mantle that determine productivity.
ASSIGNMENT:
Make up your mind to come under a prophetic cover for a shift of destiny.
Respect the spiritual cover God has put over your life to experience a shift in life.
PRAYER: Lord, thank You for Your Word to me today. I receive the grace to come under a spiritual cover, Lord, in Jesus' Name.
ALSO, READ  Billy Graham Devotional 9 September 2021
Seeds of Destiny  9 September 2021 Devotional
FOR FURTHER UNDERSTANDING, GET THIS MESSAGE: WISDOM FROM THE LIFE OF JOSEPH (Pt. 1A)
QUOTE: The prophet exists, among other reasons, for the preservation of the people. Culled from "15 KINGDOM STRATEGIES FOR SURVIVAL" by Dr Paul Enenche.
DAILY READING: Ezekiel 46-48
REFLECTION: Submission is not a weakness. Submission to higher unction is key to the transmission of high-level unction. Until humility is confirmed, authority is not conferred.
ALSO, READ  Kenneth Copeland Devotional 9 September 2021
PROPHETIC DECLARATION/WORD: Proceed in the high-level transmission of the grace of this commission under whose cover you function in Jesus' Name.
Seeds Of Destiny 2021 Devotional was written by Pastor Paul Enenche of the Dunamis International Gospel Centre (DIGC), headquartered in Abuja, Nigeria, with Pastor Paul and Becky Enenche, as the Senior Pastors. It is a power-packed arena where God's Presence, Principles and Power are at work for the salvation, healing and restoration of human destinies and dignities
ARE YOU BORN AGAIN? IF NO
Accept Jesus Christ today and secure a life of eternal rest and Glory …
Say this 1 Minute Prayer 

Lord Jesus, I believe you died for my sins, Forgive me of all my iniquities. I accept you as my Lord and Saviour from today and forevermore. Come and Be the Lord of my life and I am willing to obey your command and live according to your will as you help me, Thank you for accepting me into your fold. AMEN

JOHN 3: 3 Jesus answered and said unto him, Verily, verily, I say unto thee, Except a man be born again, he cannot see the kingdom of God.