Seeds Of Destiny For Today
Seeds Of Destiny For Today || 17th January 2022 || SOD Monday
Seeds Of Destiny For Today || 17th January 2022 || SOD Monday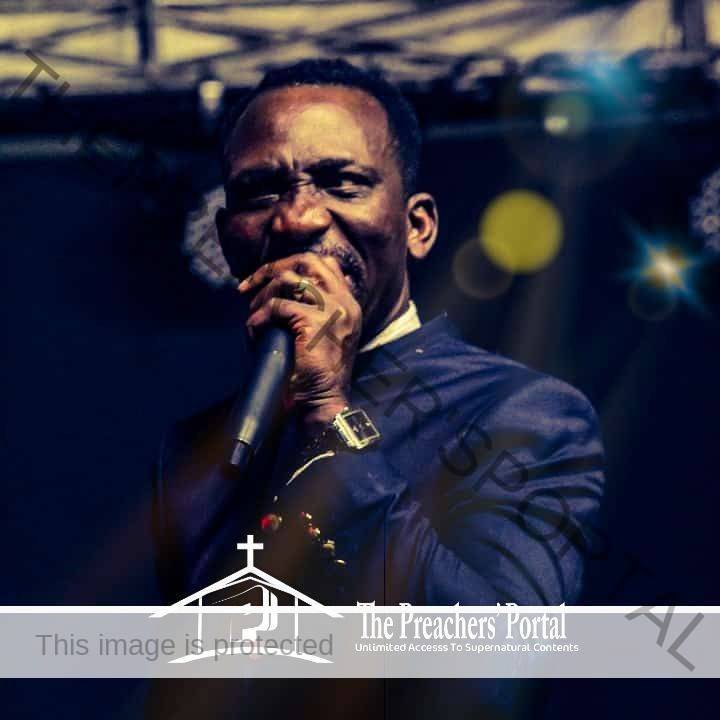 Seeds Of Destiny For Today || 17th January 2022 || SOD Monday
Seeds Of Destiny For Today || 17th January 2022 || SOD Monday
CLICK HERE FOR PREVIOUS READING 
Dunamis' Seeds Of Destiny 17 January 2022 SOD Monday Devotional Written By Dr Paul Enenche: Why Satan Attacks Tithing
TOPIC: Why Satan Attacks Tithing
SCRIPTURE: Bring ye all the tithes into the storehouse, that there may be meat in mine house, and prove me now herewith, saith the Lord of hosts, if I will not open you the windows of heaven, and pour you out a blessing, that there shall not be room enough to receive it. Malachi 3:10.
THOUGHT FOR THE DAY: Your tithing is a pathway to your blessing.
SEEDS OF DESTINY TODAY | SOD DEVOTIONAL
MESSAGE
The subject of tithing is one subject that the devil attacks, especially on the social media. Many people have abandoned their destiny in the hands of public opinion. Many people do not like to listen to God through their pastor but they listen to the voice of the social media or the internet. It is not supposed to be so.
Why is tithing such a controversial subject in our world today?
i. The grip of money on the hearts of men (Matthew 6:24).
One reason why tithing is hotly debated among people today is the strong grip of money on the hearts of people. Some people pursue money to the extent of killing their fellow human beings, prostituting, telling lies, cheating and engaging in deceitful acts.
Money is a god that most people worship. So, when you begin to mention money-related matters, it becomes a sensitive thing in their minds and they either begin to listen to your message with suspicion or fight it.
Seeds Of Destiny For Today || 17th January 2022 || SOD Monday
ALSO, READ Seeds Of Destiny For Today || 20th November 2021 || SOD Friday
ii. To attack the financial welfare of people (Malachi 3:8-10).
The second reason the devil attacks the subject of tithing is to destroy the financial welfare of the church. It is the plan of the devil to hold people bound in poverty. So, any preaching, teaching or instruction from God that enhances the financial welfare of the people and the church of God is aggressively resisted and fought by the devil.
Beloved, do not allow any devil to deprive you of your blessing. Your tithing is a pathway to your blessing.
REMEMBER THIS: Your tithing is a pathway to your blessing.
ASSIGNMENTS:
Make up mind to select what or who you listen to.
Do not allow any devil to rob you of your blessing by robbing you of your tithing.
PRAYER: Thank You Lord for Your Word to me today. I refuse to be derailed by the misconceptions on tithing. I receive the grace to connect to my blessing through tithing, Lord, in Jesus' Name.
ALSO, READ Seeds Of Destiny 1 August 2021 Devotional
FOR FURTHER UNDERSTANDING, GET THIS MESSAGE: THE POWER TO GET WEALTH
Seeds Of Destiny For Today || 17th January 2022 || SOD Monday
QUOTE: Tithing is proof of faithful stewardship. It is like the caretaker of a house who has to make returns to the landlord. Culled from "21 UNCOMMON KEYS TO FINANCIAL OVERFLOW" by Dr Paul Enenche.
DAILY BIBLE READING: Exodus 31-35.
REFLECTION: The owner of the Hen is the Owner of the eggs. If God owns our lives, it shouldn't be difficult for us to see that He owns everything that we have.
ALSO, READ Seeds Of Destiny 19 April 2021 Devotional
PROPHETIC WORD/DECLARATION: The Heavens over your life be opened for the abundant flow of God-ordained resources in Jesus' Name
Dunamis' Seeds Of Destiny Devotional For Today is written by Pastor Paul Enenche of the Dunamis International Gospel Centre (DIGC), headquartered in Abuja, Nigeria, with Pastor Paul and Becky Enenche, as the Senior Pastors. It is a power-packed arena where God's Presence, Principles and Power are at work for the salvation, healing and restoration of human destinies and dignities
ALSO, NOTE
JESUS IS COMING SOON !!!
ARE YOU BORN AGAIN? IF NO
Accept Jesus Christ today and secure a life of eternal rest and Glory …
Say this 1 Minute Prayer 

Lord Jesus, I believe you died for my sins, Forgive me of all my iniquities. I accept you as my Lord and Saviour from today and forevermore. Come and Be the Lord of my life and I am willing to obey your command and live according to your will as you help me, Thank you for accepting me into your fold. AMEN

JOHN 3: 3 Jesus answered and said unto him, Verily, verily, I say unto thee, Except a man be born again, he cannot see the kingdom of God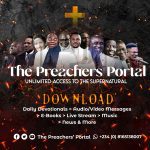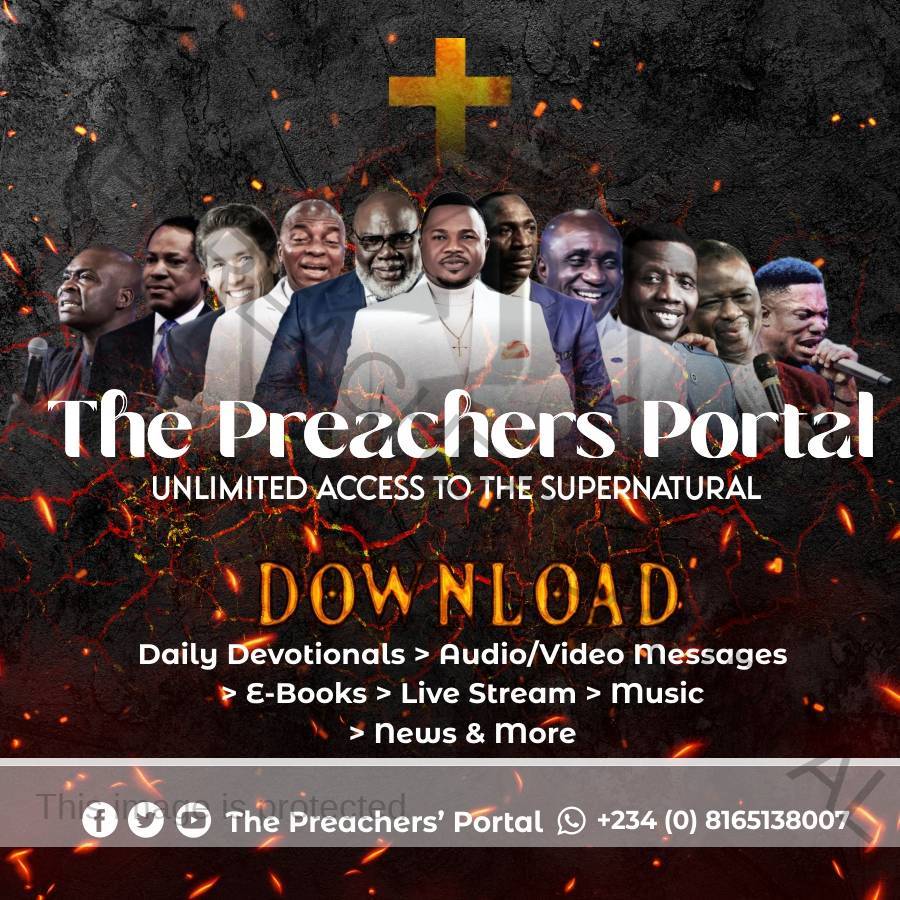 I Am A God-kind Gospel Blogger, Gospel Content Writer, Evangelist, Songwriter, Teacher and Soul-Winner. The Chief-editor of ThePreachersPortal.Org. I have worked with media houses of various religious organizations and NGOs. On This Platform, You will get access to Daily Devotionals, Live Streams, Audio Messages, Motivational Articles and Inspirational content as I share them for free. Follow me on social media to learn more about this movement.