Seeds Of Destiny For Today
Seeds Of Destiny For Today || 9th March 2022 || SOD Wednesday
Seeds Of Destiny For Today || 9th March 2022 || SOD Wednesday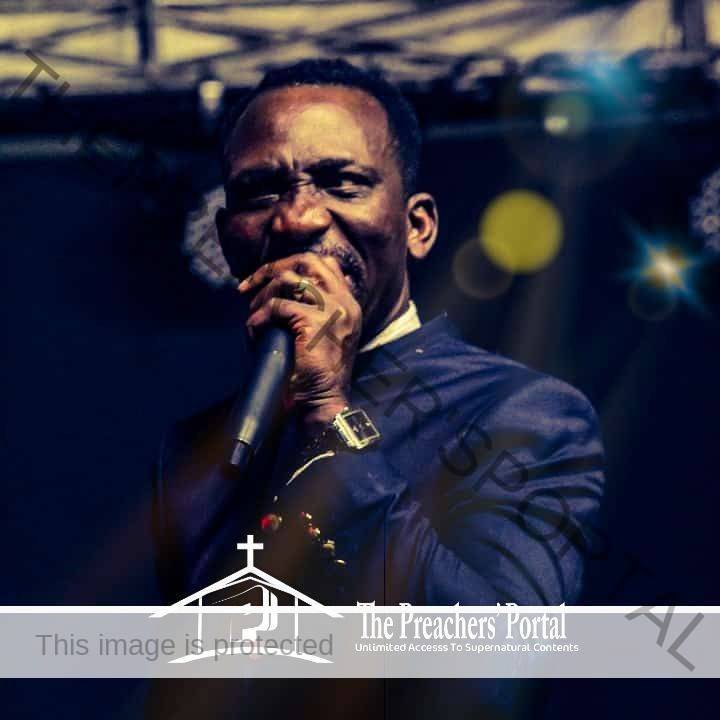 Seeds Of Destiny For Today || 9th March 2022 || SOD Wednesday
Seeds Of Destiny For Today || 9th March 2022 || SOD Wednesday
CLICK HERE FOR PREVIOUS READING 
Dunamis' Seeds Of Destiny 9 March 2022 SOD Wednesday Devotional Written By Dr Paul Enenche: Unhidden Spirituality – A Secret To Flying High In Life
TOPIC: Unhidden Spirituality – A Secret To Flying High In Life
SCRIPTURE: Now when Daniel knew that the writing was signed, he went into his house; and his windows being open in his chamber toward Jerusalem, he kneeled upon his knees three times a day, and prayed, and gave thanks before his God, as he did aforetime. Daniel 6:10
ALSO, READ Seeds Of Destiny For Today || 17th November 2021 || SOD Wednesday
THOUGHT FOR THE DAY: Spirituality is key to authority.
SEEDS OF DESTINY FOR TODAY || SOD DEVOTIONAL
MESSAGE
It has been confirmed that behind every attention-commanding result, there are secrets. It is not possible to see a person flying high in life without secrets. That is why life remains a struggle until secrets are discovered or certain principles are upheld.
Now, one of the secrets of flying high in life is unhidden spirituality and prayerfulness.
ALSO, READ Seeds Of Destiny For Today || 9th January 2022 || SOD Sunday
Spirituality is key to authority. Prayerfulness is key to usefulness. You cannot be prayerful and be useless on earth. Your spiritual base determines your destiny base.
To seek God first is to have all other things (Matthew 6:33).
Some people say, "But there are people who do not know God but are successful". The truth is, you need to find out how well they are doing. Find out about their dreams in the night, the symptoms in their bodies, the fears of their lives, and the dangerous evil covenants they may have entered into in order to acquire and sustain the so-called success
Seeds Of Destiny For Today || 9th March 2022 || SOD Wednesday
Beloved, success is not just about having money; it is not about flying around the world. Success is having peace with God and being established in the Centre of God's Will and Plan for your life. It does not matter how much money you have or what position you occupy, if you do not have peace with God, you are a failure.
ALSO, READ Seeds Of Destiny For Today || 8th January 2022 || SOD Saturday
Daniel had an unhidden life of spirituality and prayerfulness (Daniel 6:10). And he was flying very high in his days (Daniel 6:1-3). People could not find anything against Daniel except it pertained to the Law of his God (Daniel 6:5).
Beloved, there is nothing to be ashamed of in serving God. Those who are serving the devil are serving him shamelessly. Why should we serve God shamefully?
Remember this: Spirituality is key to authority.
ALSO, READ Seeds Of Destiny For Today || 23rd February 2022 || SOD Wednesday
ASSIGNMENT(S):
Anywhere you find yourself, let people and the devil attest to the fact that you are a child of God.
Talk to someone about Jesus today; and let people know what God is doing in the lives of His people in His Church.
PRAYER: Lord, thank You for the privilege to be identified with You. I receive the grace to reach out to the world with the Gospel of Jesus Christ, Lord in Jesus' Name
ALSO, READ Seeds Of Destiny For Today || 25th February 2022 || SOD Friday
Seeds Of Destiny For Today || 9th March 2022 || SOD Wednesday
FOR FURTHER UNDERSTANDING, GET THIS MESSAGE: SECRETS OF HIGHER FLIERS.
DAILY BIBLE READING: 1 Kings 5-7.
ALSO, READ Seeds Of Destiny For Today || 25th February 2022 || SOD Friday
QUOTE: Every believer must come to the realization that their office is their parish; their table is their pulpit and their work is their ministry. Culled from "21 FOOLISH THINGS PEOPLE DO" by Dr Paul Enenche.
AMAZING FACT: No matter how badly fingerprints are damaged, they will always grow back in their original pattern. What a wonder of God!
ALSO, READ Seeds Of Destiny For Today || 26th February 2022 || SOD Saturday
PROPHETIC DECLARATION/WORD: Receive fresh fire for unhidden spiritual intensity in Jesus' Name.
Dunamis' Seeds Of Destiny Devotional For Today is written by Pastor Paul Enenche of the Dunamis International Gospel Centre (DIGC), headquartered in Abuja, Nigeria, with Pastor Paul and Becky Enenche, as the Senior Pastors. It is a power-packed arena where God's Presence, Principles and Power are at work for the salvation, healing and restoration of human destinies and dignities
ALSO,
JESUS IS COMING SOON !!!
ARE YOU BORN AGAIN? IF NO
Accept Jesus Christ today and secure a life of eternal rest and Glory …
SAY THIS 1 MINUTE PRAYER 

LORD JESUS, I BELIEVE YOU DIED FOR MY SINS, FORGIVE ME OF ALL MY INIQUITIES. I ACCEPT YOU AS MY LORD AND SAVIOUR FROM TODAY AND FOREVERMORE. COME AND BE THE LORD OF MY LIFE AND I AM WILLING TO OBEY YOUR COMMAND AND LIVE ACCORDING TO YOUR WILL AS YOU HELP ME, THANK YOU FOR ACCEPTING ME INTO YOUR FOLD. AMEN

JOHN 3: 3 JESUS ANSWERED AND SAID UNTO HIM, VERILY, VERILY, I SAY UNTO THEE, EXCEPT A MAN BE BORN AGAIN, HE CANNOT SEE THE KINGDOM OF GOD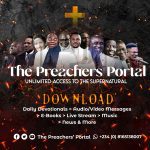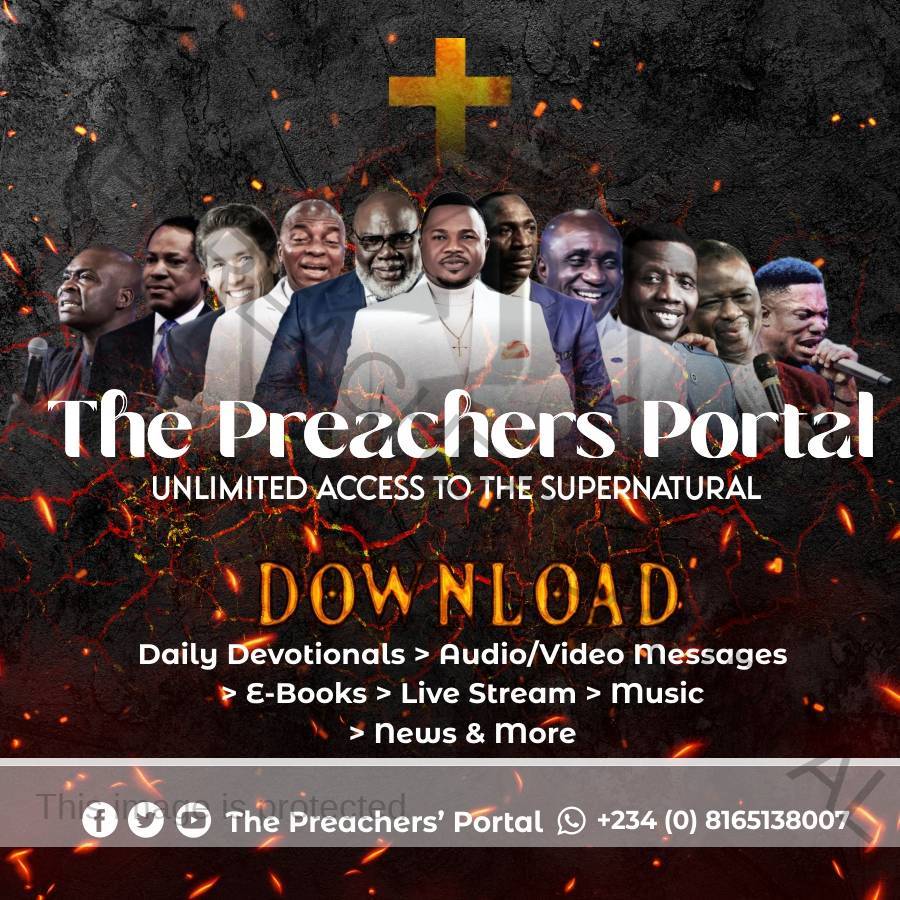 I Am A God-kind Gospel Blogger, Gospel Content Writer, Evangelist, Songwriter, Teacher and Soul-Winner. The Chief-editor of ThePreachersPortal.Org. I have worked with media houses of various religious organizations and NGOs. On This Platform, You will get access to Daily Devotionals, Live Streams, Audio Messages, Motivational Articles and Inspirational content as I share them for free. Follow me on social media to learn more about this movement.