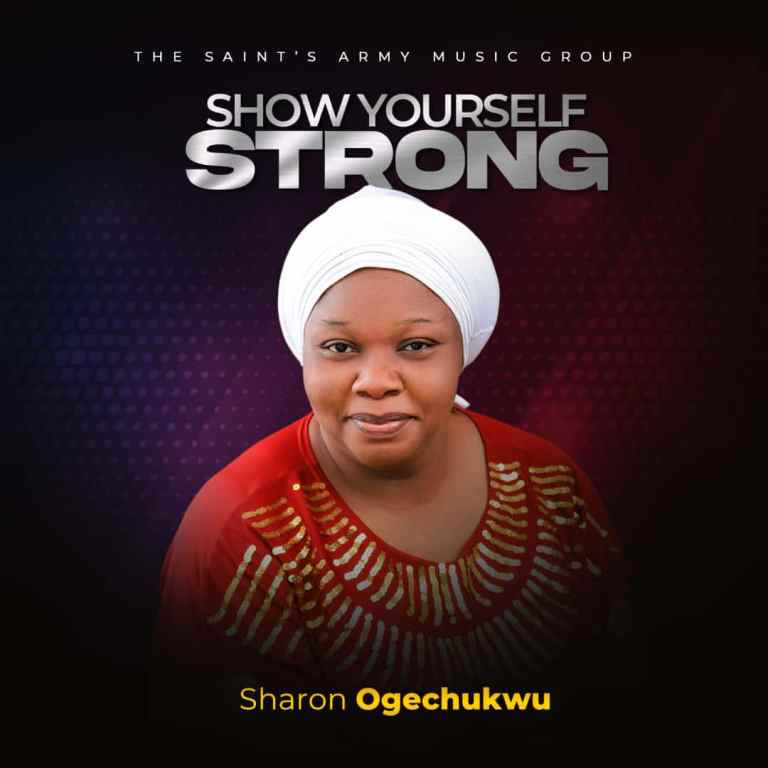 Sharon Ogechukwu – Show Yourself Strong | Mp3 Download
Sharon Ogechukwu – Show Yourself Strong
Gospel music minister Sister Sharon Ogechukwu comes through with a new song titled Show Yourself Strong., and is right here for fast download
ALSO, READ  Eguono Erada – Celebrate | Download Mp3 (Audio)
The song is a call unto God to prove Himself mighty in all ugly situations or circumstances that has to seem to weigh us down while rescuing us and taking us out of it to our promised land of rest.
She revealed that she received this song in early 2020 while he was listening to a sermon and at that time she was going through a rough and difficult situation.
ALSO, READ DOWNLOAD MP3: Judikay – I Bow (Audio + Video)
Commenting on the song, Apostle Jerry Great said "This song draws the presence of God. It is a source of hope and a song of testimony. It is a heartfelt cry that brings revival" while Apostle Felix said," Sis Ogechukwu has the ability to minister healings and upliftment of souls with her songs. Show Yourself Strong is a song that brings about the reconciliation of Man and God".
We live in a difficult time with insecurity and poverty on the rise, with the Coronavirus taking lives and people spending their days on hospital beds, these events have made people continue in the search for a source of hope.
I pray this song draws people to the one and only legitimate source of hope, Christ, our Lord and Savior. Download, be blessed and share with family and loved ones.
DOWNLOAD MP3: Sharon Ogechukwu – Show Yourself Strong Below