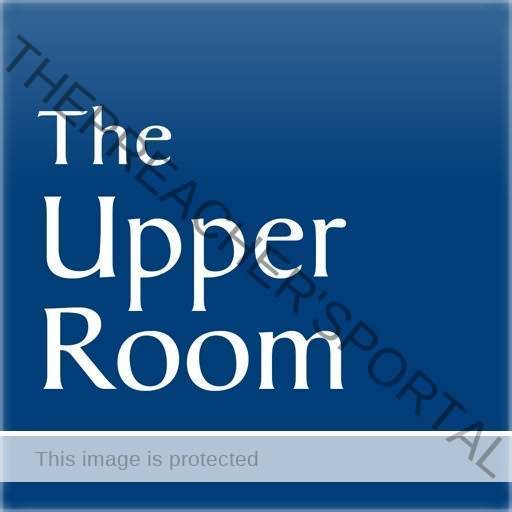 The Upper Room Devotional 12th February 2022
The Upper Room Devotional 12th February 2022
CLICK HERE FOR PREVIOUS READING 
The Upper Room Daily Devotional For Today 12 February 2022 – New Shoots By Olaiya Muyiwa Benralph (Federal Capital Territory, Nigeria)
TOPIC: New Shoots
Olaiya Muyiwa Benralph (Federal Capital Territory, Nigeria)
TODAY'S READING
John 11:38-44
KEY VERSE: Jesus said to [Martha], "I am the resurrection and the life. Those who believe in me, even though they die, will live, and everyone who lives and believes in me will never die. Do you believe this?" – John 11:25-26 (NRSV)
MESSAGE
Beautiful Queen of the Night flowers grew in our yard. My family loved to stay up late and enjoy their pleasant fragrance. However, during last year's dry season, a fire destroyed every plant around our house. We did not expect to be able to enjoy those flowers again, but as the rains started falling this year, new and beautiful shoots of this wonderful plant surprisingly sprouted in the yard.
ALSO READ, The Upper Room Devotional 8th December 2021
The shoots had died in the fire, but the roots remained safe in the ground until the rains brought them new life. This made me think about how God, through Christ, renews us. When we are overcome by troubles or despair, we can trust God and patiently wait like the roots of our Queen of the Night flower. When we miss opportunities for growth, experience delays, or our prayers are not answered as we expect, we always have the hope of new life when we remain rooted in Christ.
The Upper Room Devotional 12th February 2022
THOUGHT FOR THE DAY
I trust that God can always bring new life.
TODAY'S PRAYER
Dear Lord, help us to trust in you even when we don't see your presence. Grant us patience, for we know you can bring new life out of every situation. As Jesus taught us, we pray, "Our Father which art in heaven, Hallowed be thy name. Thy kingdom come. Thy will be done in earth, as it is in heaven. Give us this day our daily bread. And forgive us our debts, as we forgive our debtors. And lead us not into temptation, but deliver us from evil: For thine is the kingdom, and the power, and the glory, for ever. Amen" (Matt. 6:9-13, KJV).
PRAYER FOCUS
Those who are struggling to hope
The meditations are stories of real people working to live faithfully with the Bible as their touchstone. Every day, readers of The Upper Room around the world read the same story in many different languages and pray the same prayer together. Some of our readers share comments on our website (upperroom.org/devotionals), and some writers share extra pieces of their writing on our blog (upperroom.org/devotionals/blog-posts). The daily devotional guide and the community it draws together to invite people to:
The Upper Room Devotional 12th February 2022
ARE YOU BORN AGAIN? IF NO ACCEPT JESUS NOW
Accept Jesus Christ today and secure a life of eternal rest and Glory …
SAY THIS 1 MINUTE PRAYER

LORD JESUS, I BELIEVE YOU DIED FOR MY SINS, FORGIVE ME OF ALL MY INIQUITIES. I ACCEPT YOU AS MY LORD AND SAVIOUR FROM TODAY AND FOREVERMORE. COME AND BE THE LORD OF MY LIFE AND I AM WILLING TO OBEY YOUR COMMAND AND LIVE ACCORDING TO YOUR WILL AS YOU HELP ME, THANK YOU FOR ACCEPTING ME INTO YOUR FOLD. AMEN

JOHN 3: 3 JESUS ANSWERED AND SAID UNTO HIM, VERILY, VERILY, I SAY UNTO THEE, EXCEPT A MAN BE BORN AGAIN, HE CANNOT SEE THE KINGDOM OF GOD