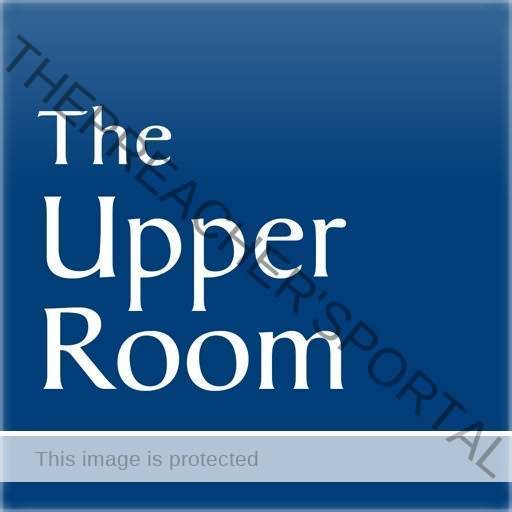 The Upper Room Devotional 20th March 2022
The Upper Room Devotional 20th March 2022
CLICK HERE FOR PREVIOUS READING 
The Upper Room Daily Devotional For Today 20 March 2022 – First Days By Deborah Manera (Ontario, Canada)
TOPIC: First Days
Deborah Manera (Ontario, Canada)
TODAY'S READING
Genesis 1:1-5
KEY VERSE: God said, "Let there be light," and there was light. – Genesis 1:3 (NIV)
THE UPPER ROOM DEVOTIONAL
MESSAGE
The first day of a new venture can be both exciting and unnerving. My first day of college brought many firsts — a new job, a new city, a new church, a new home. These firsts brought a mix of anticipation and apprehension into my life.
ALSO READ, The Upper Room Devotional 8th March 2022
With each new venture, I know what I am leaving behind, but I don't know what I will find ahead. This requires me to learn to trust God over again — I know of God's past faithfulness, but I have to overcome my apprehension about the future.
Recently I retired and struggled with a new first — trying to find my place in a new season of life. Thankfully, God knows all about first days. After all, God created them! When God created the world, God created light out of darkness and called light "day" and darkness "night." Each day brought a new beginning and ending, and each new day God is faithful in giving us light.
The Upper Room Devotional 20th March 2022
As we face new beginnings and an unknown future, we can take heart because God is with us. We can trust God to guide us and provide for our needs. God leads, encourages, and supports us through all of our days and has promised never to leave or forsake us (see Deut. 31:6).
THOUGHT FOR THE DAY
God is with me in all my beginnings and endings.
TODAY'S PRAYER
Dear Lord, remind us that you go before us this day. We want the light of your word to lead and guide us in whatever we may face. Amen.
PRAYER FOCUS
People in a period of transition
The meditations are stories of real people working to live faithfully with the Bible as their touchstone. Every day, readers of The Upper Room around the world read the same story in many different languages and pray the same prayer together. Some of our readers share comments on our website (upperroom.org/devotionals), and some writers share extra pieces of their writing on our blog (upperroom.org/devotionals/blog-posts). The daily devotional guide and the community it draws together to invite people to:
The Upper Room Devotional 20th March 2022
ARE YOU BORN AGAIN? IF NO ACCEPT JESUS NOW
Accept Jesus Christ today and secure a life of eternal rest and Glory …
SAY THIS 1 MINUTE PRAYER

LORD JESUS, I BELIEVE YOU DIED FOR MY SINS, FORGIVE ME OF ALL MY INIQUITIES. I ACCEPT YOU AS MY LORD AND SAVIOUR FROM TODAY AND FOREVERMORE. COME AND BE THE LORD OF MY LIFE AND I AM WILLING TO OBEY YOUR COMMAND AND LIVE ACCORDING TO YOUR WILL AS YOU HELP ME, THANK YOU FOR ACCEPTING ME INTO YOUR FOLD. AMEN

JOHN 3: 3 JESUS ANSWERED AND SAID UNTO HIM, VERILY, VERILY, I SAY UNTO THEE, EXCEPT A MAN BE BORN AGAIN, HE CANNOT SEE THE KINGDOM OF GOD