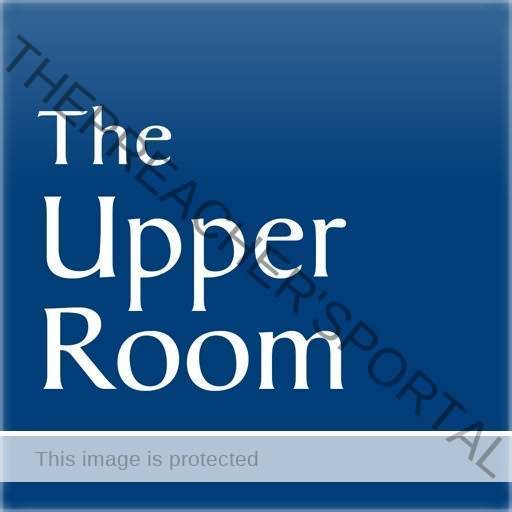 The Upper Room Devotional 22nd November 2021
The Upper Room Devotional 22nd November 2021
CLICK HERE FOR PREVIOUS READING 
The Upper Room Daily Devotional For Today 22 November 2021 – The Narrow Path – Ted Witham (Western Australia, Australia)

TOPIC: The Narrow Path
Ted Witham (Western Australia, Australia)
THOUGHT FOR THE DAY
Following Christ through the narrow door allows me to live abundantly.
TODAY'S PRAYER
Lead us, Lord, through the narrow door onto the narrow path where we may better recognize and appreciate your gifts to us. Amen.
PRAYER FOCUS
Those who feel separated from God
TODAY'S READING
Luke 13:22-30
KEY VERSE: Jesus said, "Make every effort to enter through the narrow door." – Luke 13:24 (NIV)
MESSAGE
Our village is crisscrossed by winding paths between the houses. Walls seven feet high protect the paths. I enjoy turning from the road through the narrow entrance onto the path because the wind drops, the sun shines a little warmer, and the gardens look brighter. I am amazed by the huge flowers of the dinner-plate hibiscus, and I look for the shining black king skink moving away into the abundant ground cover.
Out of the wind and extreme temperatures, the path is a sanctuary for me.
Similarly, we need the focus of a narrow door to fully appreciate the sanctuary of our life in Christ. The world offers us many competing treasures, but the only way we can be certain of lasting treasure is to follow Jesus through that narrow door where we join him on the path.
ALSO, READ The Upper Room Devotional 15th November 2021
The Upper Room Devotional 22nd November 2021
This does not mean that we reject all the good things of the world. Instead, with Christ on the path with us, we are sufficiently focused so that we can appreciate their true value. Our relationships take on greater joy when we treat others with the love and care Christ shows us. Our perception of the world will be clearer when we remember the Creator who brings it into being.
The narrow way is not primarily a restraint on our lives. Rather, it opens our lives to possibilities of living more fully with Christ.
The Upper Room is a daily devotional magazine published in more than 30 languages and 100 countries around the world. The daily meditations are written by readers of the magazine and others interested in sharing their faith experiences through writing—both laity and clergy, published authors, and new writers.
The Upper Room Devotional 22nd November 2021
The meditations are stories of real people working to live faithfully with the Bible as their touchstone. Every day, readers of The Upper Room around the world read the same story in many different languages and pray the same prayer together. Some of our readers share comments on our website (upperroom.org/devotionals), and some writers share extra pieces of their writing on our blog (upperroom.org/devotionals/blog-posts). The daily devotional guide and the community it draws together to invite people to:
ALSO, READ Joyce Meyer Ministries Devotional 16 September 2021
ARE YOU BORN AGAIN? IF NO ACCEPT JESUS NOW
Accept Jesus Christ today and secure a life of eternal rest and Glory …
Say this 1 Minute Prayer

Lord Jesus, I believe you died for my sins, Forgive me of all my iniquities. I accept you as my Lord and Saviour from today and forevermore. Come and Be the Lord of my life and I am willing to obey your command and live according to your will as you help me, Thank you for accepting me into your fold. AMEN

JOHN 3: 3 Jesus answered and said unto him, Verily, verily, I say unto thee, Except a man be born again, he cannot see the kingdom of God