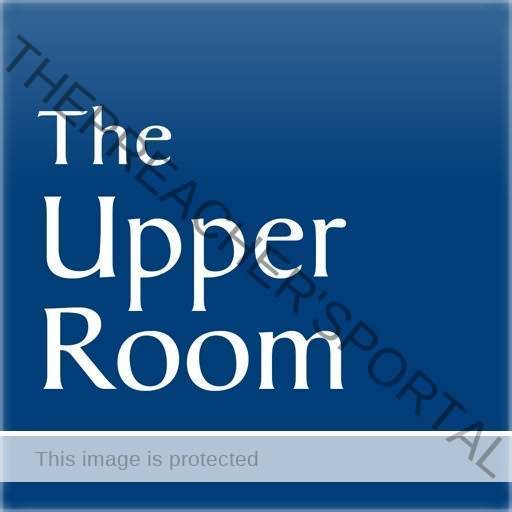 The Upper Room Devotional 23rd November 2021
The Upper Room Devotional 23rd November 2021
CLICK HERE FOR PREVIOUS READING 
The Upper Room Daily Devotional For Today 23 November 2021 – The Person In Front Of You By Beverly Marshall-Goodell (Georgia, USA)

TOPIC: THE PERSON IN FRONT OF YOU
Beverly Marshall-Goodell (Georgia, USA)
THOUGHT FOR THE DAY
Jesus loves every person in my community.
TODAY'S PRAYER
Forgiving Christ, help us to love and pray for people whose actions we cannot comprehend. Amen.
PRAYER FOCUS
Victims and perpetrators of crime
READ MORE
TODAY'S READING
John 8:1-11
KEY VERSE: The Lord is not slow in keeping his promise, as some understand slowness. Instead, he is patient with you, not wanting anyone to perish, but everyone to come to repentance. – 2 Peter 3:9 (NIV)
MESSAGE
After moving to a suburb of a large metropolitan area, I felt discouraged and frightened by news stories of nearby criminal activity. It was hard to read about an armed robbery at a convenience store, a hit-and-run accident that injured a child, or a group following a delivery truck to steal packages.
My first response was to pray for the victims of these crimes. I could identify with the fear, grief, and anger they must have felt. However, the more I let my prayers be guided by the news stories, the more concern I developed for the perpetrators. I asked myself, "What circumstances would lead my neighbor to these kinds of actions?"
Second Peter 3 reminds me that God has been patient with my failings and deeply desires for all people to repent. I now feel called to pray not only for the victims but also for those who have committed crimes in my community.
The Upper Room Devotional 23rd November 2021
I am also challenged to consider how I offer God's love and forgiveness to the people I encounter daily. My church encourages its members to "love the person in front of you." This means accepting people as they are instead of judging them. I try to remember these challenging words when I encounter people whose actions I do not understand. Then I ask Jesus to help me love them as he already does.
ALSO, READ The Upper Room Devotional 17th November 2021
The Upper Room is a daily devotional magazine published in more than 30 languages and 100 countries around the world. The daily meditations are written by readers of the magazine and others interested in sharing their faith experiences through writing—both laity and clergy, published authors, and new writers.
The Upper Room Devotional 23rd November 2021
The meditations are stories of real people working to live faithfully with the Bible as their touchstone. Every day, readers of The Upper Room around the world read the same story in many different languages and pray the same prayer together. Some of our readers share comments on our website (upperroom.org/devotionals), and some writers share extra pieces of their writing on our blog (upperroom.org/devotionals/blog-posts). The daily devotional guide and the community it draws together to invite people to:
ALSO, READ Joyce Meyer Ministries Devotional 16 September 2021
ARE YOU BORN AGAIN? IF NO ACCEPT JESUS NOW
Accept Jesus Christ today and secure a life of eternal rest and Glory …
Say this 1 Minute Prayer

Lord Jesus, I believe you died for my sins, Forgive me of all my iniquities. I accept you as my Lord and Saviour from today and forevermore. Come and Be the Lord of my life and I am willing to obey your command and live according to your will as you help me, Thank you for accepting me into your fold. AMEN

JOHN 3: 3 Jesus answered and said unto him, Verily, verily, I say unto thee, Except a man be born again, he cannot see the kingdom of God