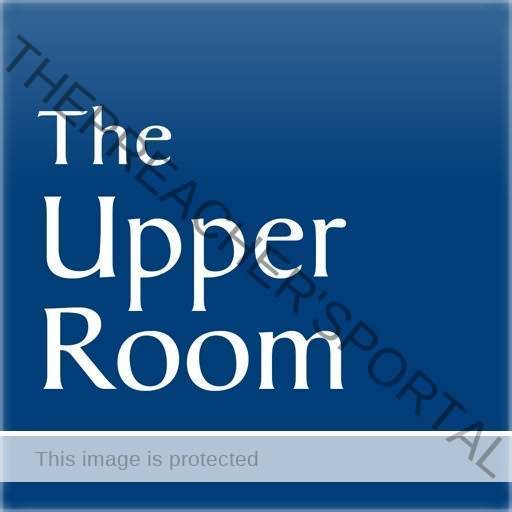 The Upper Room Devotional 5th February 2022
The Upper Room Devotional 5th February 2022
CLICK HERE FOR PREVIOUS READING 
The Upper Room Daily Devotional For Today 5 February 2022 – Immeasurable God By Luke Ecklund Heberle (Ohio, USA)
TOPIC: Immeasurable God
Luke Ecklund Heberle (Ohio, USA)
TODAY'S READING
Psalm 147:1-11
KEY VERSE: Great is our Lord, and abundant in power; his understanding is beyond measure. – Psalm 147:5 (NRSV)
MESSAGE
While talking with my wife at dinner, I asked her about the value of pi (π) — the number that starts out 3.14159. It is used for calculating the circumference and area of a circle. My wife, a middle school math teacher, affirmed that pi is an "irrational number," meaning that it goes on and on. While no mathematician can fully write out the endless series of digits that comprise pi, it is nonetheless vitally important for calculations made by engineers, inventors, artists, and even chefs.
ALSO READ, Joni and Friends Devotional | 20 January 2022
Like pi, God is also immeasurable in that we cannot fathom the fullness of who God is. Yet knowing God helps us to make sense of life. We may spend a lifetime calculating the infinite "digits" of God, each one of which brings new wonder, surprise, and perspective to our search to know God. But knowing that God is immeasurable can bring us comfort because the God who holds infinite knowledge in one hand also holds endless love in the other.
Today we can rejoice, knowing that while God spans far beyond human understanding, God gives us enough "digits" to know abundant beauty and profound love.
The Upper Room Devotional 5th February 2022
THOUGHT FOR THE DAY
Though I cannot fully comprehend God, I trust God's power and love.
TODAY'S PRAYER
Immeasurable God, thank you for allowing us to see a glimpse of who you are. Help us to trust you far beyond our own understanding. Amen.
PRAYER FOCUS
Math teachers
ALSO READ, Seeds of Destiny Today 11 September 2021 | Devotional
The meditations are stories of real people working to live faithfully with the Bible as their touchstone. Every day, readers of The Upper Room around the world read the same story in many different languages and pray the same prayer together. Some of our readers share comments on our website (upperroom.org/devotionals), and some writers share extra pieces of their writing on our blog (upperroom.org/devotionals/blog-posts). The daily devotional guide and the community it draws together to invite people to:
The Upper Room Devotional 5th February 2022
ARE YOU BORN AGAIN? IF NO ACCEPT JESUS NOW
Accept Jesus Christ today and secure a life of eternal rest and Glory …
Say this 1 Minute Prayer

Lord Jesus, I believe you died for my sins, Forgive me of all my iniquities. I accept you as my Lord and Saviour from today and forevermore. Come and Be the Lord of my life and I am willing to obey your command and live according to your will as you help me, Thank you for accepting me into your fold. AMEN

JOHN 3: 3 Jesus answered and said unto him, Verily, verily, I say unto thee, Except a man be born again, he cannot see the kingdom of God