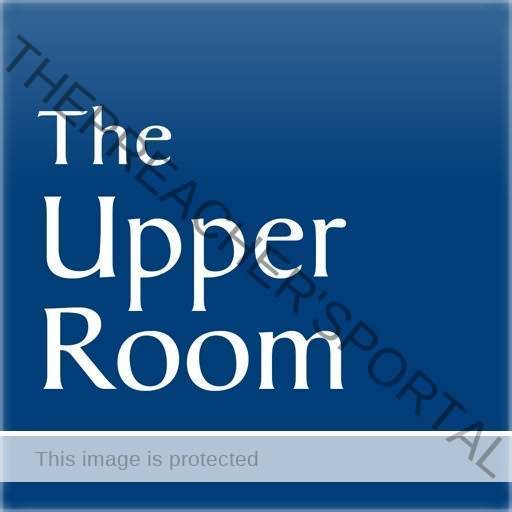 The Upper Room Devotional 8th December 2021
The Upper Room Devotional 8th December 2021
CLICK HERE FOR PREVIOUS READING
The Upper Room Daily Devotional For Today 8 December 2021 –No Longer Afraid By Olaiya Muyiwa Benralph (Federal Capital Territory, Nigeria)
Topic: No Longer Afraid
OLAIYA MUYIWA BENRALPH (FEDERAL CAPITAL TERRITORY, NIGERIA)
TODAY'S READING
John 1:1-9
KEY VERSE: The people who sat in darkness have seen a great light, and for those who sat in the region, and shadow of death light has dawned. – Matthew 4:16 (NRSV)
MESSAGE
When I was young, I had a great fear of darkness.
One night the electricity went off. Darkness quickly enveloped my room, and I felt something bad was closing in on me. I screamed until my mother rushed to my rescue. As soon as the light from her lantern shone in the room, the darkness disappeared!
ALSO READ, Streams of Joy Devotional & Prayers 26 August 2021
Thinking about that night years later reminds me of how the whole world lay in darkness until God spoke the sun into being. I think also of how the coming of Jesus Christ as the true Light dispelled the darkness in the world and illuminated the path for humankind. (See John 1:9.) Finally, thinking of that night reminds me of a cold manger in Bethlehem where the Holy Child was born. That night marks the point at which God shined a divine light into the world and dispelled the power of evil.
The Upper Room Devotional 8th December 2021
Remembering my experience with darkness as a child helps me understand Christmas better. Christmas is the time when God's light through Christ breaks the hold of sin in the world. I no longer celebrate Christmas blindly but with a deep understanding of what God did by sending Jesus as the Light of the world.
ALSO READ, Billy Graham Devotional 30 August 2021
THOUGHT FOR THE DAY
Christmas is the celebration of Jesus, the Light of the World.
TODAY'S PRAYER
God of light, fill our hearts with the joy of Christmas so that the light of the gospel can shine anew in the world. In Jesus' name. Amen.
PRAYER FOCUS
Those who live with a phobia
The Upper Room Devotional 8th December 2021
The Upper Room is a daily devotional magazine published in more than 30 languages and 100 countries around the world. The daily meditations are written by readers of the magazine and others interested in sharing their faith experiences through writing—both laity and clergy, published authors, and new writers.
ALSO READ, The Upper Room Devotional 17th November 2021
The Upper Room Devotional 8 December 2021
The meditations are stories of real people working to live faithfully with the Bible as their touchstone. Every day, readers of The Upper Room around the world read the same story in many different languages and pray the same prayer together. Some of our readers share comments on our website (upperroom.org/devotionals), and some writers share extra pieces of their writing on our blog (upperroom.org/devotionals/blog-posts). The daily devotional guide and the community it draws together to invite people to:
ARE YOU BORN AGAIN? IF NO ACCEPT JESUS NOW
Accept Jesus Christ today and secure a life of eternal rest and Glory …
Say this 1 Minute Prayer

Lord Jesus, I believe you died for my sins, Forgive me of all my iniquities. I accept you as my Lord and Saviour from today and forevermore. Come and Be the Lord of my life and I am willing to obey your command and live according to your will as you help me, Thank you for accepting me into your fold. AMEN

JOHN 3: 3 Jesus answered and said unto him, Verily, verily, I say unto thee, Except a man be born again, he cannot see the kingdom of God