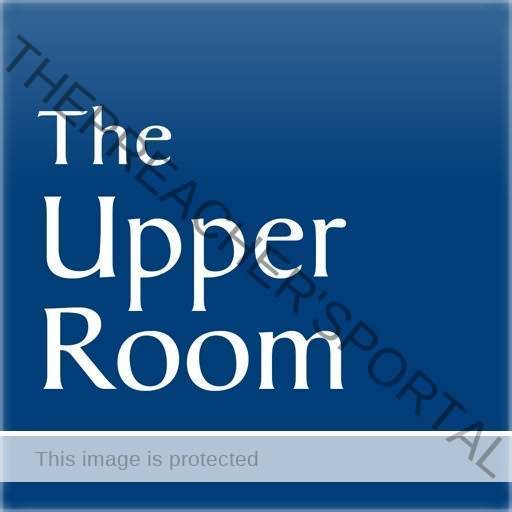 The Upper Room Devotional 8th July 2022
The Upper Room Devotional 8th July 2022
CLICK HERE FOR PREVIOUS READING 
The Upper Room Daily Devotional For Today 8 July 2022 – Finding Direction By Arlene Timber-Henry (St. Maarten)
TOPIC: Finding Direction
Arlene Timber-Henry (St. Maarten)
TODAY'S READING
Psalm 25:4-11
KEY VERSE: Your word is a lamp to my feet and a light to my path. – Psalm 119:105 (NRSV)
MESSAGE
When I began using a smart-watch fitness tracker I'd received from a friend, I faced two obstacles: figuring out how to charge it and synchronizing the watch with my smart phone so they could share data. Because my friend had misplaced both the original packaging and the instruction manual, I went online hoping to find the answers I needed.
ALSO READ, The Upper Room Devotional 21st June 2022
To my dismay, nothing on the watch indicated what brand or model it was. It wasn't until the original owner sent a product description that I realized it was a completely different brand than I had thought. However, once I entered the correct information, the synchronization process was easy.
How often we try to figure things out ourselves, without seeking God's direction! Somehow we end up going in a roundabout way, much like the Israelites did in the book of Exodus when they left Egypt. Just as God provided the navigational tools they needed — a pillar of cloud by day and a pillar of fire by night — God wants to direct the steps of our lives.
The Upper Room Devotional 8th July 2022
As we pray, read the Bible, and yield to the promptings of the Holy Spirit, God will help us find our way out of the mistakes of our past and enable us to look toward the future with confidence and hope.
THOUGHT FOR THE DAY
I can stay on course when I keep in step with God.
TODAY'S PRAYER
Dear God, thank you for guiding us on this journey called life, and for the assurance that you will never lead us in the wrong direction. Amen.
PRAYER FOCUS
For willingness to ask for help
The meditations are stories of real people working to live faithfully with the Bible as their touchstone. Every day, readers of The Upper Room around the world read the same story in many different languages and pray the same prayer together. Some of our readers share comments on our website (upperroom.org/devotionals), and some writers share extra pieces of their writing on our blog (upperroom.org/devotionals/blog-posts). The daily devotional guide and the community it draws together to invite people to:
The Upper Room Devotional 8th July 2022
ARE YOU BORN AGAIN? IF NO. ACCEPT JESUS NOW
Accept Jesus Christ today and secure a life of eternal rest and Glory …
SAY THIS 1 MINUTE PRAYER

LORD JESUS, I BELIEVE YOU DIED FOR MY SINS, FORGIVE ME OF ALL MY INIQUITIES. I ACCEPT YOU AS MY LORD AND SAVIOUR FROM TODAY AND FOREVERMORE. COME AND BE THE LORD OF MY LIFE AND I AM WILLING TO OBEY YOUR COMMAND AND LIVE ACCORDING TO YOUR WILL AS YOU HELP ME, THANK YOU FOR ACCEPTING ME INTO YOUR FOLD. AMEN

JOHN 3: 3 JESUS ANSWERED AND SAID UNTO HIM, VERILY, VERILY, I SAY UNTO THEE, EXCEPT A MAN BE BORN AGAIN, HE CANNOT SEE THE KINGDOM OF GOD