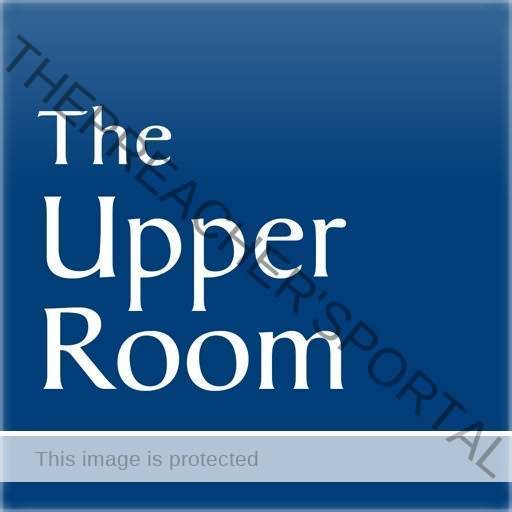 The Upper Room Devotional 9th December 2021
The Upper Room Devotional 9th December 2021
CLICK HERE FOR PREVIOUS READING 
The Upper Room Daily Devotional For Today 9 December 2021 –Loving First By Carola Spreacker (New Mexico, USA)
Topic: Loving First 
Carola Spreacker (New Mexico, USA)
TODAY'S READING
1 John 4:19-21
KEY VERSE:  We love because God first loved us. – 1 John 4:19 (CEB)
MESSAGE 
Our hearts were broken. A few months earlier, we had lost our beloved dog. One day my husband and I felt it was time to visit the local animal shelter and look for a pet who might fill the hole in our hearts. And we found him! He was in a small cage with his head down and his tail between his legs. We thought, He needs us and we need him! Now, only weeks after bringing him home, he runs to greet us, holds his tail up high, chases his ball nonstop, and is the happiest dog.
ALSO READ, Our Daily Bread 9th October 2021 | Devotional & Podcast
If the love my husband and I gave to that little dog can completely change him in such a wonderful way, how much more can the love of God change all of us? First John 4:19 says, "We love because God first loved us." And because God loved us first, we are able to do things that we couldn't possibly do otherwise. We can replace anger with forgiveness, we can replace prejudice with acceptance, and we can work toward peace in our families, neighborhoods, and the world. We can love!
The Upper Room Devotional 9th December 2021
THOUGHT FOR THE DAY
Today I will look for opportunities to surprise others with acts of love.
ALSO READ, Seeds Of Destiny 23 February 2021 Devotional
TODAY'S PRAYER
Dear God, help us not to wait for others to show love to us but give us the courage to love them first. Amen.
PRAYER FOCUS
Someone who needs my love
The Upper Room Devotional 9th December 2021
The Upper Room is a daily devotional magazine published in more than 30 languages and 100 countries around the world. The daily meditations are written by readers of the magazine and others interested in sharing their faith experiences through writing—both laity and clergy, published authors, and new writers.
ALSO READ,Billy Graham Devotional 30 August 2021
The Upper Room Devotional 9 December 2021
The meditations are stories of real people working to live faithfully with the Bible as their touchstone. Every day, readers of The Upper Room around the world read the same story in many different languages and pray the same prayer together. Some of our readers share comments on our website (upperroom.org/devotionals), and some writers share extra pieces of their writing on our blog (upperroom.org/devotionals/blog-posts). The daily devotional guide and the community it draws together to invite people to:
ARE YOU BORN AGAIN? IF NO ACCEPT JESUS NOW
Accept Jesus Christ today and secure a life of eternal rest and Glory …
Say this 1 Minute Prayer

Lord Jesus, I believe you died for my sins, Forgive me of all my iniquities. I accept you as my Lord and Saviour from today and forevermore. Come and Be the Lord of my life and I am willing to obey your command and live according to your will as you help me, Thank you for accepting me into your fold. AMEN

JOHN 3: 3 Jesus answered and said unto him, Verily, verily, I say unto thee, Except a man be born again, he cannot see the kingdom of God