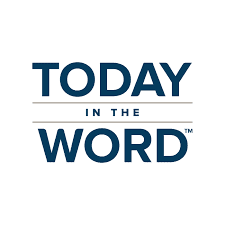 Today In The Word Daily Devotional 12th March 2022
Today In The Word Daily Devotional 12th March 2022
CLICK HERE FOR PREVIOUS READING 
Today In The Word Daily Devotional 12 March 2022 Written By Kelli Worrall (Moody Bible Institute)
TOPIC: NAOMI: YES, BUT
SCRIPTURE: Ruth 2:17–23
17 So she gleaned in the field until evening, and beat out what she had gleaned, and it was about an ephah of barley. 18 Then she took it up and went into the city, and her mother-in-law saw what she had gleaned. So she brought out and gave to her what she had kept back after she had been satisfied.
19 And her mother-in-law said to her, "Where have you gleaned today? And where did you work? Blessed be the one who took notice of you."
So she told her mother-in-law with whom she had worked, and said, "The man's name with whom I worked today is Boaz."
Today In The Word Daily Devotional 12th March 2022
20 Then Naomi said to her daughter-in-law, "Blessed be he of the Lord, who has not forsaken His kindness to the living and the dead!" And Naomi said to her, "This man is a relation of ours, one of [a]our close relatives."
21 Ruth the Moabitess said, "He also said to me, 'You shall stay close by my young men until they have finished all my harvest.' "
22 And Naomi said to Ruth her daughter-in-law, "It is good, my daughter, that you go out with his young women, and that people do not [b]meet you in any other field." 
23 So she stayed close by the young women of Boaz, to glean until the end of barley harvest and wheat harvest; and she dwelt with her mother-in-law.
TODAY IN THE WORD DEVOTIONAL
MESSAGE
Have you ever experienced an extended, difficult season in life—and, right in the middle of it, God provided a blessing that kept you going and trusting? That is exactly what happened to Ruth and Naomi.
I tell you, now is the time of God's favor, now is the day of salvation.
2 CORINTHIANS 6:2
After her visit to Boaz's field, Ruth arrived home with an extraordinary amount of barley. When Naomi saw God's abundant provision, she proclaimed, "The LORD bless him!" (Ruth 2:20).
Her next statement has interesting grammatical ambiguity in the Hebrew. She says, "He has not stopped showing his kindness [hesed] to the living and the dead." Is Naomi referring to Boaz or the Lord? The NIV keeps the ambiguity of the original. Commentators debate the point. Was her lack of clarity intentional? Maybe her declaration relates to both Boaz and to God.
ALSO, READ Today In The Word Daily Devotional 10th March 2022
Boaz was their kinsman-redeemer, their goel. Goel has no easy English translation. The concept is almost exclusively Hebrew, but the basic meaning is to "redeem, recover, and restore," a theme not only in Ruth but also throughout Scripture. Boaz had redeemed Ruth and Naomi from starvation, but his redemption would go far beyond this, in God's time
Today In The Word Daily Devotional 12th March 2022
As chapter 2 ends, Ruth the Moabitess (the author reminds us again of Ruth's foreign status) tells Naomi that Boaz did not just invite her to glean for one day but until the end of the harvest. It ensured that they would have food to eat and also guaranteed Ruth's safety.
ALSO, READ Today In The Word Daily Devotional 9th March 2022
Verse 23 summarizes the harvest season and gives three concluding details: Ruth stayed close to Boaz's servants; she gleaned during both the barley and the wheat harvests; she was still living with her mother-in-law. Naomi and Ruth's physical needs had been met for two months, but their long-term needs were still in question.
>> Sometimes we experience what feels like a "yes, but" answer to prayer. God's provision wasn't entirely what we expected. Those times may challenge our faith, but it may also mean that God isn't finished with our story.
PRAY WITH US
In times of reprieve from trouble, we sometimes hold our breaths, waiting for the next bad thing to happen. Lord, teach us to embrace the joy of the moment, trusting You with future blessings and calamities alike.
BY KELLI WORRALL
Kelli Worrall is Professor of Communications and Chair of the Division of Music and Media Arts at Moody Bible Institute. She is the author of several books, including Pierced and Embraced: 7 Life-Changing Encounters with the Love of Christ. Kelli studied at Cedarville University (BA), Trinity Evangelical Divinity School (MRE), and Roosevelt University (MFA).  She enjoys speaking both individually and with Peter at events and retreats. They live in northwest Illinois with their two children.
JESUS IS COMING SOON!!!
ARE YOU BORN AGAIN? IF NO ACCEPT JESUS NOW
Accept Jesus Christ today and secure a life of eternal rest and Glory …
Say this 1 Minute Prayer

Lord Jesus, I believe you died for my sins, Forgive me of all my iniquities. I accept you as my Lord and Saviour from today and forevermore. Come and Be the Lord of my lif and I am willing to obey your command and live according to your will as you help me, Thank you for accepting me into your fold. AMEN

JOHN 3: 3 Jesus answered and said unto him, Verily, verily, I say unto thee, Except a man be born again, he cannot see the kingdom of God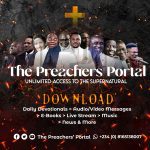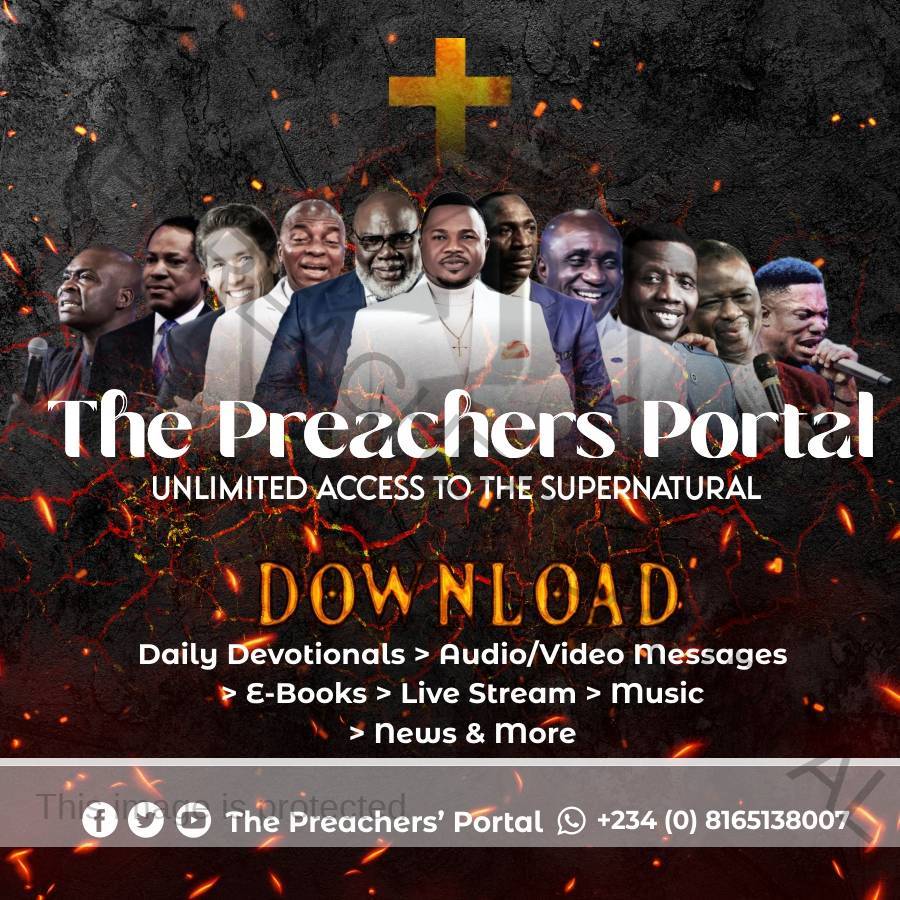 I Am A God-kind Gospel Blogger, Gospel Content Writer, Evangelist, Songwriter, Teacher and Soul-Winner. The Chief-editor of ThePreachersPortal.Org. I have worked with media houses of various religious organizations and NGOs. On This Platform, You will get access to Daily Devotionals, Live Streams, Audio Messages, Motivational Articles and Inspirational content as I share them for free. Follow me on social media to learn more about this movement.