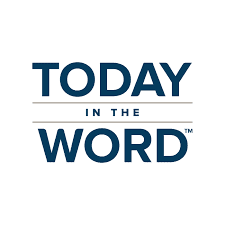 Today In The Word Daily Devotional 16th March 2022
Today In The Word Daily Devotional 16th March 2022
CLICK HERE FOR PREVIOUS READING 
Today In The Word Daily Devotional 16 March 2022 Written By Kelli Worrall (Moody Bible Institute)
TOPIC: Naomi and Ruth: Just In Time!
SCRIPTURE:   Ruth 4:1–12
4 Now Boaz went up to the gate and sat down there; and behold, the close relative of whom Boaz had spoken came by. So Boaz said, "Come aside, [a]friend, sit down here." So he came aside and sat down. 2 And he took ten men of the elders of the city, and said, "Sit down here." So they sat down. 3 Then he said to the close relative, "Naomi, who has come back from the country of Moab, sold the piece of land which belonged to our brother Elimelech. 4 And I thought to [b]inform you, saying, 'Buy it back in the presence of the inhabitants and the elders of my people. If you will redeem it, redeem it; but if [c]you will not redeem it, then tell me, that I may know; for there is no one but you to redeem it, and I am next after you.' "
And he said, "I will redeem it."
5 Then Boaz said, "On the day you buy the field from the hand of Naomi, you must also buy it from Ruth the Moabitess, the wife of the dead, to [d]perpetuate the name of the dead through his inheritance."
Today In The Word Daily Devotional 16th March 2022
6 And the close relative said, "I cannot redeem it for myself, lest I ruin my own inheritance. You redeem my right of redemption for yourself, for I cannot redeem it."
7 Now this was the custom in former times in Israel concerning redeeming and exchanging, to confirm anything: one man took off his sandal and gave it to the other, and this was a confirmation in Israel.
8 Therefore the close relative said to Boaz, "Buy it for yourself." So he took off his sandal.
ALSO, READ Today In The Word Daily Devotional 11th March 2022
9 And Boaz said to the elders and all the people, "You are witnesses this day that I have bought all that was Elimelech's, and all that was Chilion's and Mahlon's, from the hand of Naomi.
Today In The Word Daily Devotional 16th March 2022
10 Moreover, Ruth the Moabitess, the widow of Mahlon, I have acquired as my wife, to perpetuate the name of the dead through his inheritance, that the name of the dead may not be cut off from among his brethren and from [e]his position at the gate. You are witnesses this day."
11 And all the people who were at the gate, and the elders, said, "We are witnesses. The Lord make the woman who is coming to your house like Rachel and Leah, the two who built the house of Israel; and may you prosper in Ephrathah and be famous in Bethlehem.
12 May your house be like the house of Perez, whom Tamar bore to Judah, because of the offspring which the Lord will give you from this young woman."
TODAY IN THE WORD DEVOTIONAL
MESSAGE
here's a point in most great stories when it seems like all hope is lost! Just as the main character is about to achieve success, things appear to fall apart. Often, this comes with an element of surprise. While Ruth hurried to share the good news with Naomi, Boaz headed into town to sit at the gate. The way he gathered ten elders shows that he was ready to firm up his legal commitment.
ALSO, READ Today In The Word Daily Devotional 14th March 2022
He has made everything beautiful in its time. He has also set eternity in the human heart; yet no one can fathom what God has done from beginning to end.
The NIV translation introduces the next character like this: "just as the guardian-redeemer he had mentioned came along." This is similar to the "just then" expression in Ruth 2:4. The word choice suggests the irony of the timing and God's providence at work. One important way God shows His sovereignty is when He times all things, from large-scale, worldwide events down to the smallest details of our lives.
Ruth 4:3–4 records the "all hope is lost" point for Naomi and Ruth, even though they aren't present in the scene. Boaz lets the closer kinsman know about Naomi's land: "I thought I should bring the matter to your attention" (v. 4). This man was first in line.
Today In The Word Daily Devotional 16th March 2022
Then, the guardian-redeemer agrees to redeem it (v. 4). Wait— what?! That's not how the story is supposed to go! But then Boaz calls his attention to the other part of the responsibility: Ruth. According to Deuteronomy 25:5–10, neither man was legally bound to marry her. This would be voluntary. But such a marriage would speak to the spirit of the law. It would represent a moral fulfillment—if not a legal one. Quickly, the true character of the nearer kinsman was revealed, and he withdrew his claim. There was no hesed here. Boaz was now free to act, and he legally committed to being the kinsman-redeemer (goel) for the family. All those present blessed the union.
ALSO, READ Today In The Word Daily Devotional 13th March 2022
>> Have you ever experienced God's "just in time" providence? Seeing how God has worked in our past emboldens us to trust His provision for our future.
PRAY WITH US
In the words of Robert Robinson, "Hitherto Thy love has blessed me / Thou hast brought me to this place / And I know Thy hand will bring me / Safely home by Thy good grace." Thank You for Your unfailing faithfulness!
Kelli Worrall is Professor of Communications and Chair of the Division of Music and Media Arts at Moody Bible Institute. She is the author of several books, including Pierced and Embraced: 7 Life-Changing Encounters with the Love of Christ. Kelli studied at Cedarville University (BA), Trinity Evangelical Divinity School (MRE), and Roosevelt University (MFA).  She enjoys speaking both individually and with Peter at events and retreats. They live in northwest Illinois with their two children.
JESUS IS COMING SOON!!!
ARE YOU BORN AGAIN? IF NO ACCEPT JESUS NOW
Accept Jesus Christ today and secure a life of eternal rest and Glory …
Say this 1 Minute Prayer

Lord Jesus, I believe you died for my sins, Forgive me of all my iniquities. I accept you as my Lord and Saviour from today and forevermore. Come and Be the Lord of my lif and I am willing to obey your command and live according to your will as you help me, Thank you for accepting me into your fold. AMEN

JOHN 3: 3 Jesus answered and said unto him, Verily, verily, I say unto thee, Except a man be born again, he cannot see the kingdom of God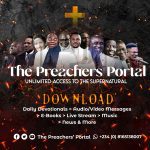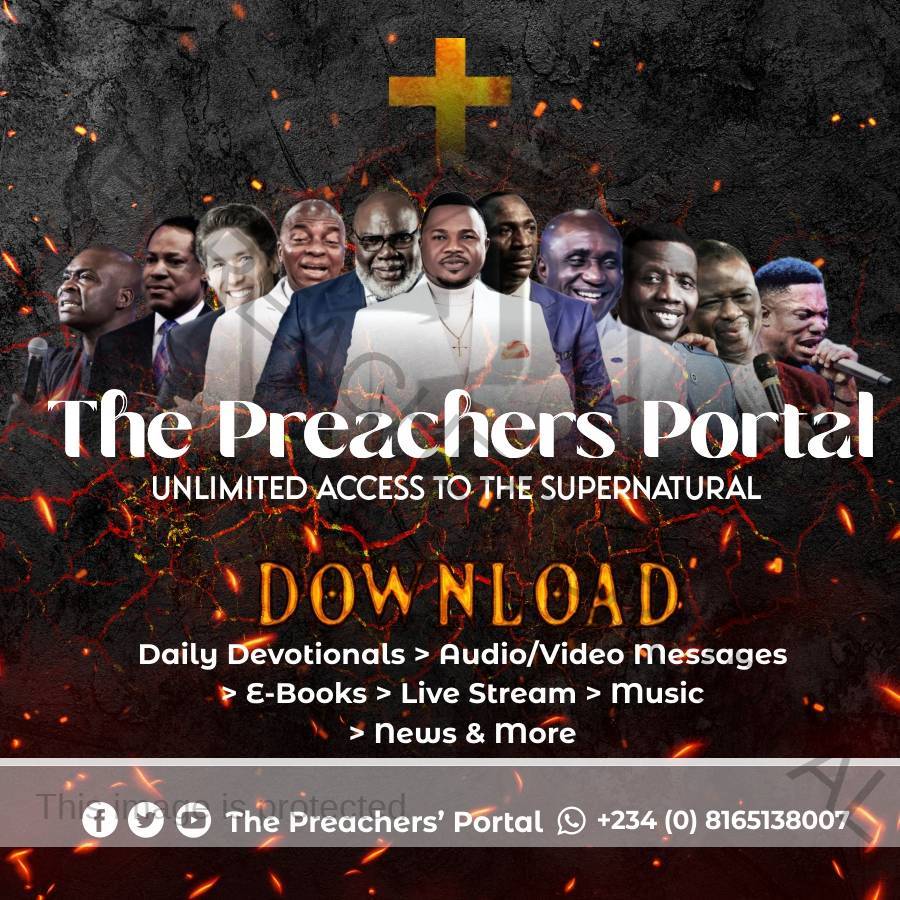 I Am A God-kind Gospel Blogger, Gospel Content Writer, Evangelist, Songwriter, Teacher and Soul-Winner. The Chief-editor of ThePreachersPortal.Org. I have worked with media houses of various religious organizations and NGOs. On This Platform, You will get access to Daily Devotionals, Live Streams, Audio Messages, Motivational Articles and Inspirational content as I share them for free. Follow me on social media to learn more about this movement.