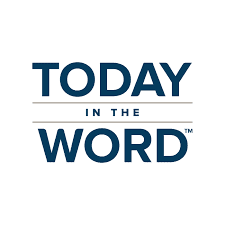 Today In The Word Daily Devotional 18th July 2022
Today In The Word Daily Devotional 18th July 2022
CLICK HERE FOR PREVIOUS READING 
Today In The Word Daily Devotional 18 July 2022 Written BY Dr. Russell L. Meek (Moody Theological Seminary)
TOPIC: LIES AND DECEIT
SCRIPTURE: Proverbs 6:12–15
KEY VERSE: A lying tongue hates those it hurts. –PROVERBS 26:28
MESSAGE
Do you remember being a kid and answering a question with your fingers crossed behind your back? The idea was that you could tell a lie so long as your fingers are crossed. The crossed fingers let you off the hook. As adults we excuse ourselves from speaking truth by saying that our "white lies" are to protect others and don't harm anyone. Whether young or old, we've all practiced deception.
ALSO READ, Today In The Word Daily Devotional 5th July 2022
In today's passage Solomon speaks strongly against deceptive words and practices; his words offer both warning and comfort to readers today. First, Solomon warns that the lying and deceitful person "always stirs up conflict," and as a result, "disaster will overtake him in an instant; he will suddenly be destroyed—without remedy" (v. 15). While the lying and deceitful person may appear to get ahead—as is often the case—danger lurks just around the corner. So, while we may be tempted to lie and manipulate to gain power, wealth, or other temporary advantages, we should understand that choosing deception will ultimately lead to death. The wise person will avoid it at all costs.
These verses also offer comfort. Though liars and deceivers may appear to prosper, Proverbs reminds us that their destruction is certain. The "disaster will overtake him in an instant" (v. 15). The suddenness of judgment gives urgency to our declaration of the gospel, for the punishment faced by evildoers will be unimaginably horrifying.
Today In The Word Daily Devotional 18th July 2022
God is a just and righteous judge, and while we may be frustrated by the temporary success of the wicked, we are told that "those who are far from you will perish; you destroy all who are unfaithful to you" (Ps. 73:27).
>> Our words matter to God. Deception and lying should have no place in the actions of the believer. Are there times when you avoid speaking truth? Be sensitive to the Holy Spirit's leading and ask God to make you a person of your word.
Pray with Us
God, we ask again for wisdom—wisdom to wield the truth with grace. Whenever we speak, we should speak truth, but not all truths need to be spoken at all times. May Your Spirit guide us in when to stay silent and when to speak up
Dr. Russell Meek teaches Old Testament and hermeneutics at Moody Theological Seminary. He is a columnist for Fathom magazine and writes widely for lay and academic audiences about all things Old Testament and its relationship to the Christian life. Russell, his wife, and their three sons live in north Idaho, where you'll find them gardening, cooking, and exploring the wild.
Today In The Word Daily Devotional 18th July 2022
JESUS IS COMING SOON!!!
ARE YOU BORN AGAIN? IF NO, ACCEPT JESUS NOW
Accept Jesus Christ today and secure a life of eternal rest and Glory …
Say this 1 Minute Prayer

Lord Jesus, I believe you died for my sins, Forgive me of all my iniquities. I accept you as my Lord and Saviour from today and forevermore. Come and Be the Lord of my lif and I am willing to obey your command and live according to your will as you help me, Thank you for accepting me into your fold. AMEN

JOHN 3: 3 Jesus answered and said unto him, Verily, verily, I say unto thee, Except a man be born again, he cannot see the kingdom of God