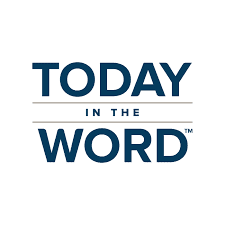 Today In The Word Daily Devotional 22nd July 2022
Today In The Word Daily Devotional 22nd July 2022
CLICK HERE FOR PREVIOUS READING 
Today In The Word Daily Devotional 22 July 2022 Written BY Dr. Russell L. Meek (Moody Theological Seminary)
TOPIC: WEALTH MAKES A POOR GOD
SCRIPTURE: Proverbs 11
KEY VERSE: Those who trust in their riches will fall, but the righteous will thrive like a green leaf. –PROVERBS 11:28
MESSAGE
Do you remember Jesus' parable in the Gospel of Luke about the rich man who trusted in his wealth rather than God? The man enjoyed a large harvest, which led him to tear down his barns and build bigger barns to hold it all. He told himself, "Take life easy; eat, drink, and be merry!" (Luke 12:19). The man in Jesus' story put his faith in his wealth and convinced himself that this abundance would protect him and ensure a good life. "But God said to him, 'You fool! This very night your life will be demanded from you. Then who will get what you have prepared for yourself?'" (v. 20). Jesus' story is the perfect illustration for today's proverb: Wealth makes a poor god.
ALSO READ, Today In The Word Daily Devotional 9th July 2022
When reading these short sayings in the second part of Proverbs it is important to know that they typically followed a common Hebrew style called parallelism in which two images or concepts were placed next to one another for comparison. Today's verse invites us to consider the difference between "those who trust in riches" and "the righteous" (Prov. 11:28).
This verse is supremely countercultural, especially in the United States, where we are every day tempted to trust in money and self-sufficiency rather than Christ. Proverbs assures us that trusting in wealth will cause us to fall but trusting in God, or being righteous, will make us "thrive like a green leaf." And that is true whether we are wealthy or impoverished.
Today In The Word Daily Devotional 22nd July 2022
As Paul tells us in Philippians 4:12–13: "I have learned the secret of being content in any and every situation, whether well fed or hungry, whether living in plenty or in want. I can do all this through him who gives me strength." It is God, not our paycheck, who ensures our life and well-being.
>> Take a moment to consider in what things you place your trust and confidence. It is so easy for us to worry more about this life than we do about eternity.
Pray with Us
How convicting to be reminded that our lives depend on Your will, not our wages! Teach us to be content in You, whether we are wealthy or needy. You know our current as well as our future needs.
Dr. Russell Meek teaches Old Testament and hermeneutics at Moody Theological Seminary. He is a columnist for Fathom magazine and writes widely for lay and academic audiences about all things Old Testament and its relationship to the Christian life. Russell, his wife, and their three sons live in north Idaho, where you'll find them gardening, cooking, and exploring the wild.
Today In The Word Daily Devotional 22nd July 2022
JESUS IS COMING SOON!!!
ARE YOU BORN AGAIN? IF NO, ACCEPT JESUS NOW
Accept Jesus Christ today and secure a life of eternal rest and Glory …
Say this 1 Minute Prayer

Lord Jesus, I believe you died for my sins, Forgive me of all my iniquities. I accept you as my Lord and Saviour from today and forevermore. Come and Be the Lord of my life and I am willing to obey your command and live according to your will as you help me, Thank you for accepting me into your fold. AMEN

JOHN 3: 3 Jesus answered and said unto him, Verily, verily, I say unto thee, Except a man be born again, he cannot see the kingdom of God