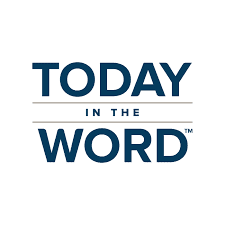 Today In The Word Daily Devotional 27th July 2022
Today In The Word Daily Devotional 27th July 2022
CLICK HERE FOR PREVIOUS READING 
Today In The Word Daily Devotional 27 July 2022 Written BY Dr. Russell L. Meek (Moody Theological Seminary)
TOPIC: LISTENING IS BETTER
SCRIPTURE: Proverbs 18
KEY VERSE: Fools find no pleasure in understanding but delight in airing their own opinions. –PROVERBS 18:2
MESSAGE
If you've spent even the smallest amount of time on social media, then you appreciate the truth of today's Proverb. Social media can bring out the worst in people like me, who think they have the best opinions and want everyone else to know it.
ALSO READ, Today In The Word Daily Devotional 15th July 2022
Proverbs shows us two paths in life—the path of folly and the path of wisdom. We've seen repeatedly that humility marks the path of wisdom, for humility acknowledges what God says about us as true: We are needy. We don't know everything; we don't have everything; and we cannot possibly save ourselves. Fools think the opposite. Rather than seeking out understanding, they "delight in airing their own opinions" (v. 2).
Foolish people say foolish things. Notice the extensive advice in this chapter on what not to say: "The lips of fools bring them strife" (v. 6), "the mouths of fools are their undoing" (v. 7); and "the words of a gossip are like choice morsels; they go down to the inmost parts" (v. 8). Fools seek only to be heard. They are much more concerned with being heard than listening. The apostle James has stern words to say about the way we speak: "With the tongue we praise our Lord and Father and with it we curse human beings, who have been made in God's likeness. Out of the same mouth come praise and cursing. My brothers and sisters, this should not be" (James 3:9–10).
Today In The Word Daily Devotional 27th July 2022
With humility and seeking wisdom, we desperately need the Holy Spirit to guide us. We need the work of Christ to make us humble, to cause us to seek understanding rather than spout off what we think we know. We need, in Paul's words, "the mind of Christ" (1 Cor. 2:16).
>> Think about your words today. Consider your use of social media and how you interact with people face to face. Do you seek understanding in those conversations, or are you more interested in making sure others know what you think?
Pray with Us
"Be still, and know that I am God; I will be exalted among the nations, I will be exalted in the earth" (Ps. 46:10). Before we spout our opinions, remind us to be still and know who You are.
Dr. Russell Meek teaches Old Testament and hermeneutics at Moody Theological Seminary. He is a columnist for Fathom magazine and writes widely for lay and academic audiences about all things Old Testament and its relationship to the Christian life. Russell, his wife, and their three sons live in north Idaho, where you'll find them gardening, cooking, and exploring the wild.
Today In The Word Daily Devotional 27th July 2022
JESUS IS COMING SOON!!!
ARE YOU BORN AGAIN? IF NO, ACCEPT JESUS NOW
Accept Jesus Christ today and secure a life of eternal rest and Glory …
Say this 1 Minute Prayer

Lord Jesus, I believe you died for my sins, Forgive me of all my iniquities. I accept you as my Lord and Saviour from today and forevermore. Come and Be the Lord of my life and I am willing to obey your command and live according to your will as you help me, Thank you for accepting me into your fold. AMEN

JOHN 3: 3 Jesus answered and said unto him, Verily, verily, I say unto thee, Except a man be born again, he cannot see the kingdom of God