UCB Word For Today
UCB Word For Today 18th March 2022 | Devotional
UCB Word For Today 18th March 2022 | Devotional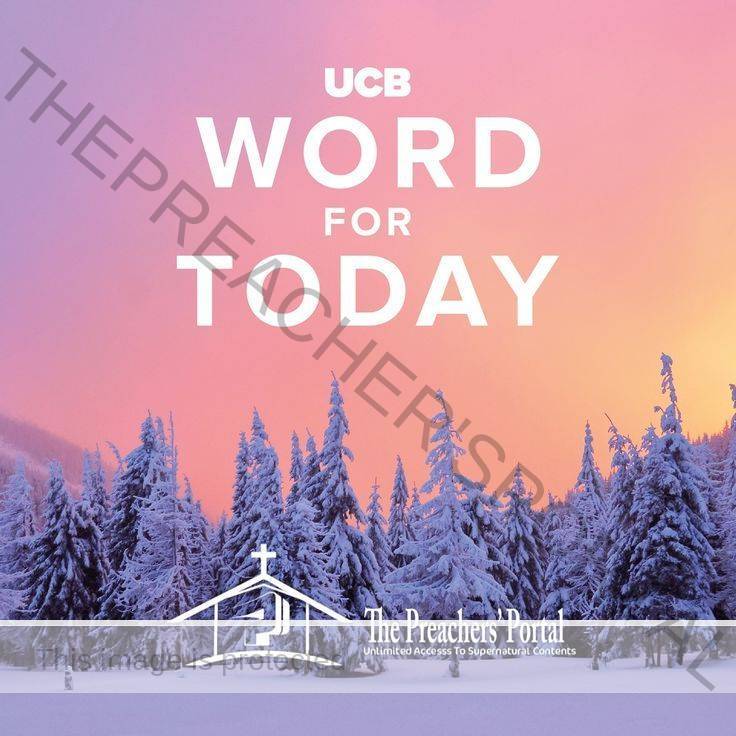 UCB Word For Today 18th March 2022 | Devotional
UCB Word For Today 18th March 2022 | Devotional
CLICK HERE FOR PREVIOUS READING 
TOPIC: Don't let your feelings control you
SCRIPTURE: 'Carefully guard your thoughts.'
Proverbs 4:23 CEV
UCB WORD FOR TODAY
MESSAGE
When it comes to everyday living, you can walk according to the unchanging principles of God's Word or by your constantly changing feelings. |When you live by God's Word, you have stability.
When you live by your feelings, it's like riding a roller coaster; one day you're up, the next day you're down. God wants to bring you into emotional maturity, but you have to cooperate with Him. This calls for a daily act of your will; choosing to do things His way rather than your own. And once it becomes a habit, you discover that life is more enjoyable.
ALSO, READ UCB Word For Today 9th March 2022 | Devotional
Now, you don't let everyone who knocks on your door come in and make themselves at home, so why would you let every emotion that surfaces dictate the direction of your day or decide your responses? 'Carefully guard your thoughts because they are the source of true life' (v. 23 CEV). It's your thinking that produces your feelings, not vice versa! That's why Paul writes, 'Capture every thought and make it…obey Christ' (2 Corinthians 10:5 NCV).
UCB Word For Today 18th March 2022 | Devotional
In other words, if a thought doesn't line up with God's Word, don't give it a voice or a vote. 'We walk by faith, not by sight' (2 Corinthians 5:7 KJV). This may come as a surprise, but as a Christian, you won't always feel God's presence. After His resurrection, Jesus appeared to two of His disciples on the Emmaus road, yet they didn't recognise Him. Why? Because they were occupied with their feelings!
ALSO, READ UCB Word For Today 2nd March 2022 | Devotional
How did He lift them out of their negative emotions? 'He expounded to them in all the Scriptures the things concerning Himself' (Luke 24:27 NKJV). Bottom line: you must be led only by God's Word.
BIBLE IN ONE YEAR: Numbers 35-36, Mark 10:1-31
Today's devotional is a product of 
United Christian Broadcasters. UCB's Vision Statement
United Christian Broadcasters is a Christian media charity that exists to offer every person, in every place, every moment of the day, the opportunity to hear, watch or read the Word of God in a relevant and engaging way.

JESUS IS COMING SOON!!!
ARE YOU BORN AGAIN? IF NO ACCEPT JESUS NOW
Accept Jesus Christ today and secure a life of eternal rest and Glory …
SAY THIS 1 MINUTE PRAYER

LORD JESUS, I BELIEVE YOU DIED FOR MY SINS, FORGIVE ME OF ALL MY INIQUITIES. I ACCEPT YOU AS MY LORD AND SAVIOUR FROM TODAY AND FOREVERMORE. COME AND BE THE LORD OF MY LIFE AND I AM WILLING TO OBEY YOUR COMMAND AND LIVE ACCORDING TO YOUR WILL AS YOU HELP ME, THANK YOU FOR ACCEPTING ME INTO YOUR FOLD. AMEN

JOHN 3: 3 JESUS ANSWERED AND SAID UNTO HIM, VERILY, VERILY, I SAY UNTO THEE, EXCEPT A MAN BE BORN AGAIN, HE CANNOT SEE THE KINGDOM OF GOD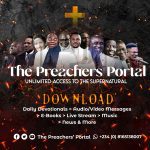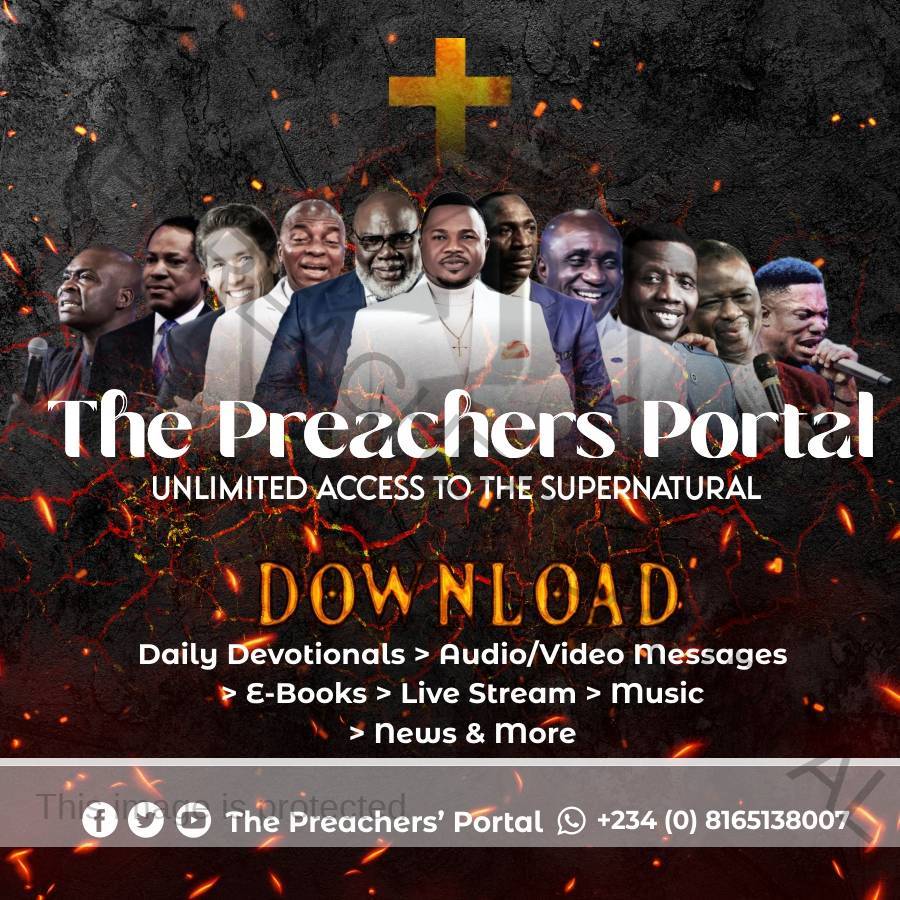 I Am A God-kind Gospel Blogger, Gospel Content Writer, Evangelist, Songwriter, Teacher and Soul-Winner. The Chief-editor of ThePreachersPortal.Org. I have worked with media houses of various religious organizations and NGOs. On This Platform, You will get access to Daily Devotionals, Live Streams, Audio Messages, Motivational Articles and Inspirational content as I share them for free. Follow me on social media to learn more about this movement.