UCB Word For Today
UCB Word For Today 6th March 2022 | Devotional
UCB Word For Today 6th March 2022 | Devotional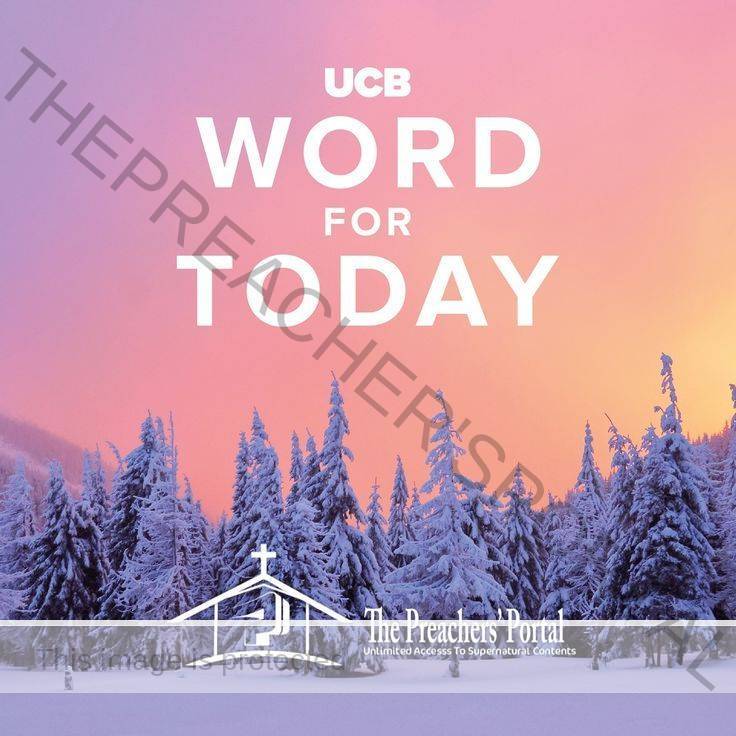 UCB Word For Today 6th March 2022 | Devotional
UCB Word For Today 6th March 2022 | Devotional
CLICK HERE FOR PREVIOUS READING 
TOPIC: It's not too late for you
SCRIPTURE: 'LORD…please strengthen me just one more time.'
Judges 16:28 NLT
UCB WORD FOR TODAY
MESSAGE
In prison Sampson prayed: 'Lord…please strengthen me just one more time…Then Samson put his hands on the two centre pillars that held up the temple. Pushing against them with both hands…the temple crashed down…So he killed more people when he died than he had during his entire lifetime' (vv. 28-30 NLT). How did Samson end up in this prison? Delilah!
ALSO, READ UCB Word For Today 13th November 2021 | Devotional
The Bible says, 'She pressed him daily' (v. 16 KJV). Satan is persistent, and he waits to catch you in an unguarded moment. That's why there are certain doors in life you should never open. If you feed the wrong appetite for a day, you can end up struggling with it for a lifetime. Perhaps you have seen the poster that says: 'Every morning in Africa, a gazelle wakes up. It knows it must run faster than the fastest lion or it will be killed.
UCB Word For Today 6th March 2022 | Devotional
Every morning a lion wakes up. It knows it must outrun the slowest gazelle or it will starve to death. It doesn't matter whether you are a lion or a gazelle; when the sun comes up, you'd better be running.' The good news is, Samson remembered God! And it's a wonderful day when you remember God and reach again for Him.
ALSO, READ UCB Word For Today 18th February 2022 | Devotional
Note the words 'he killed more people when he died than he had during his entire lifetime' (v. 30 NLT). Samson's greatest victory was recorded in the final chapter of his life. In fact, he is named among the heroes of faith in Hebrews chapter eleven.
ALSO, READ UCB Word For Today 28th January 2022 | Devotional
Regardless of where you are today or what shape you're in, turn to God. He will help you make a comeback. It's not too late for you.
BIBLE IN A YEAR: Luke 4:31-44, Psalms 26-28
Today's devotional is a product of 
United Christian Broadcasters. UCB's Vision Statement
United Christian Broadcasters is a Christian media charity that exists to offer every person, in every place, every moment of the day, the opportunity to hear, watch or read the Word of God in a relevant and engaging way.

JESUS IS COMING SOON!!!
ARE YOU BORN AGAIN? IF NO ACCEPT JESUS NOW
Accept Jesus Christ today and secure a life of eternal rest and Glory …
SAY THIS 1 MINUTE PRAYER

LORD JESUS, I BELIEVE YOU DIED FOR MY SINS, FORGIVE ME OF ALL MY INIQUITIES. I ACCEPT YOU AS MY LORD AND SAVIOUR FROM TODAY AND FOREVERMORE. COME AND BE THE LORD OF MY LIFE AND I AM WILLING TO OBEY YOUR COMMAND AND LIVE ACCORDING TO YOUR WILL AS YOU HELP ME, THANK YOU FOR ACCEPTING ME INTO YOUR FOLD. AMEN

JOHN 3: 3 JESUS ANSWERED AND SAID UNTO HIM, VERILY, VERILY, I SAY UNTO THEE, EXCEPT A MAN BE BORN AGAIN, HE CANNOT SEE THE KINGDOM OF GOD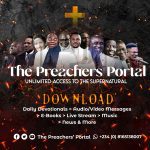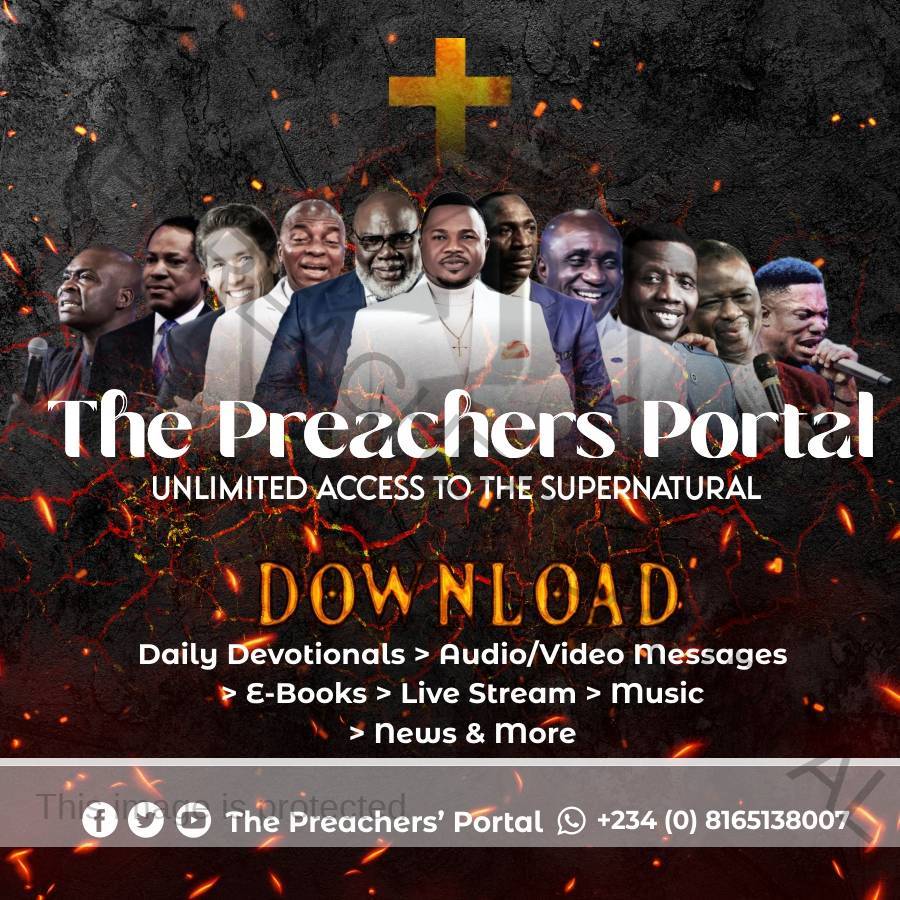 I Am A God-kind Gospel Blogger, Gospel Content Writer, Evangelist, Songwriter, Teacher and Soul-Winner. The Chief-editor of ThePreachersPortal.Org. I have worked with media houses of various religious organizations and NGOs. On This Platform, You will get access to Daily Devotionals, Live Streams, Audio Messages, Motivational Articles and Inspirational content as I share them for free. Follow me on social media to learn more about this movement.