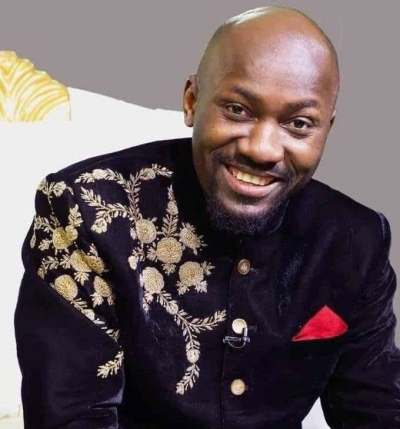 Apostle Johnson Suleman Releases A Prophecy About 2022
Apostle Johnson Suleman Releases A Prophecy About 2022
The General Overseer and Senior Pastor of Omega Fire Ministry (OFM), Apostle Johnson Suleman has released what God showed him concerning the year 2022.
ALSO, READ Download All Apostle Johnson Suleman (50) Messages (Mp3) VOL 1
He is well known for speaking the mind of God in issues as his prophecies come to pass.
"There are some things I will say that may be coded, but I wrote a few things and I'll stop at a point where God said I should stop and then we will pray," he said.
The pastor stated clearly in his prophecy that, something terrifying will happen in 2022 and he urged the Church to pray against it.
ALSO, READ Pastor Leke Adeboye Shares 6 Things That Can Never Happen In RCCG
Johnson Suleman Releases A Prophecy About 2022
As he says, when God reveal a problem,  He reveals it with redemption in mind. "Covid–19 is an experiment and now they are rejoicing that they could shake the world and they will wait for another year.
In 2022, something worse will happen and it will originate from them. The world leaders are coming together to have a synergy.  To make all religions have a common ground, and the Pope is part of it,"
Apostle Suleman said.