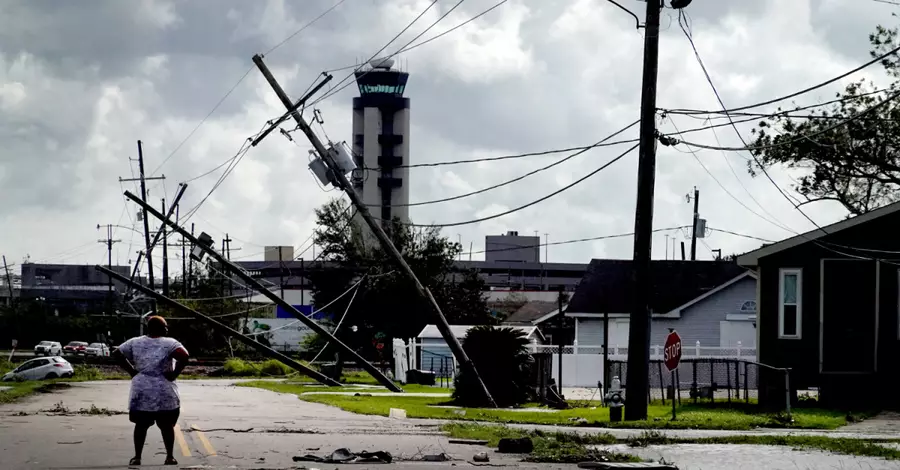 Hurricane Ida Leaves The City of New Orleans Without Electricity
Hurricane Ida Leaves The City of New Orleans Without Electricity
The entire city of New Orleans is without electricity after Hurricane Ida roared into Louisiana Sunday, downing transmission lines that deliver power to the city. The storm also resulted in the death of at least one person.
Ida made landfall in southeast Louisiana around noon Sunday as a Category 4 storm near Port Fourchon, Louisiana, which is located around 60 miles south of New Orleans. With maximum winds of 150 mph, trees were uprooted and power lines were downed throughout the region.
Ida hit New Orleans on the 16th anniversary of Hurricane Katrina, the storm that destroyed levies and forced thousands of residents to relocate due to flooding.
Hurricane Ida Leaves New Orleans Without Electricity
"I know that it will take some time to address all of the challenges of this storm, but I am confident in the resilience of our people and the commitment of all of our partners to pull through this, which we will do together," said Louisiana Gov. John Bel Edwards.
President Biden declared Louisiana and Mississippi major disaster areas – actions that free up federal relief.
More than 1 million customers in Louisiana and 100,000 customers in Mississippi were without power Monday, according to PowerOutage.us.
ALSO, READ Kanye West Builds Replica Of Childhood Home For 'Donda' Listening Party
The power outages included virtually the entire city of New Orleans and most of Baton Rouge.
Entergy, the utility company that supplies power to the region, said that "all eight transmission lines that deliver power into the New Orleans area are currently out of service." One tower fell into the Mississippi River.
Hurricane Ida Leaves New Orleans Without Electricity
Entergy said it had provided backup generation power to the utilities responsible for water and sewage services.
Still, some areas in the region could be impacted for days or weeks.
NOLA reported that officials in Kenner, a city located a few miles west of downtown New Orleans, told residents they should be prepared to be without water for five days and without electricity for up to three weeks, NOLA reported. Jefferson Parish Councilman Dominick Impastato said the water problem is due to several main breaks.
Jamie Dew, president of New Orleans Baptist Theological Seminary, reported the campus sustained no flooding but had "lots of" tree and shingle damage. Dew said he was "very thankful" the campus had no major damage.  The seminary is affiliated with the Southern Baptist Convention.
As the storm passed over the city, Fox 8 New Orleans summed up the feelings of many residents with a simple, faith-filled tweet.
"Pray for us," the tweet read.
Pray for us. pic.twitter.com/z3k48V3wWv

— FOX 8 New Orleans (@FOX8NOLA) August 30, 2021
Photo courtesy: ©Getty Images/Scott Olson/Staff