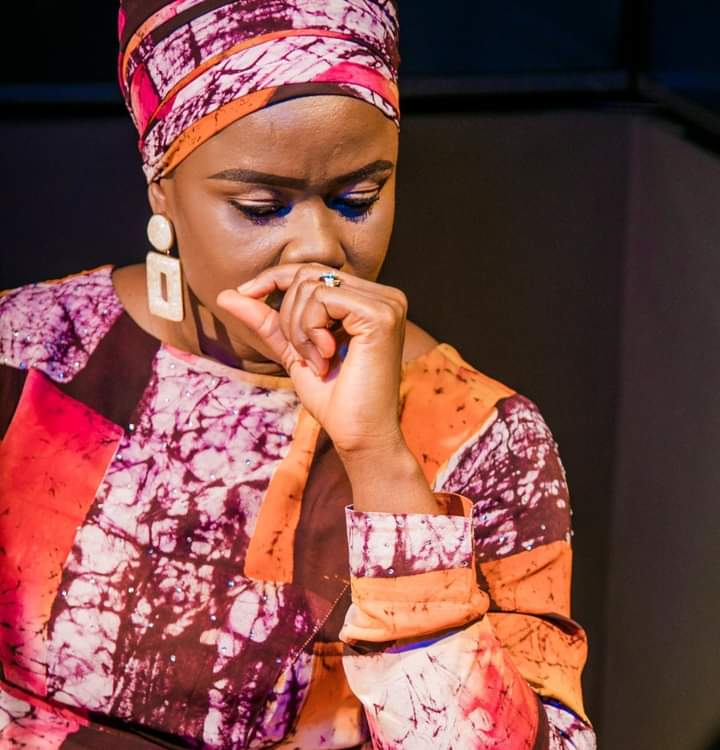 Shola Allyson Shares Her Humble Journey Into Stardom As She Recalls Her First Platform
Shola Allyson Shares Her Humble Journey Into Stardom As She Recalls Her First Platform
'The Bible says, the path of the just is like a shining light that shines more and more till the perfect day. Every risen star was once a faint and frail light that needed to be put on a stand to reflect. The stand is the carrier of the light which enables it to be stable and shine to all.
This Is the life of Shola Allyson who took to her page to recall the first platform that gave her stability and support to shine her frail light in the days of her humble beginning.  According to her, she noted the church was the first platform where her talent and destiny was moulded.
"So, I visited home, again!!
It was such a JOY in my soul to visit home!!!
In my journey, I have MANY HOMES where I was pruned and cultivated before I matured into this Woman and Minstrel I am today.
And I am still becoming…
This home, in all of the homes, is special to me!!!
Ha, my experiences in this home??! Major times of my "little beginnings". Azzin, MAJOR!
Shola Allyson Shares Her Humble Journey Into Stardom
The lessons. The sowings. Iṣẹ́ Olúwa which I didn't know was preparing me ready…!
The Celestial Church of Christ, where I was taught further and got the unchanging conviction that it's about WORSHIP OF THE ALMIGHTY ONLY. And it helps me till today! How will I be puffed up? Like, how?
ALSO, READ How A Believer Can Fulfil Destiny's Assignment – The Journey
Home, where the foundation that had been founded in previous homes was SIGNIFICANTLY built upon!
A Home, where I was able to grasp what my destiny looked like and I took the plunge!
Home, where I was able to express my natural gifting, unjudged, uncondemned!
Haa, my soul was happy like a child's and I cried in joyyyyy as I worshipped again at home! Joy like a river in my soul flowed forth as tears in my eyes! I had NO control!!
ALSO, READ Oniduri Mi Saga: 'There Are Words We Use Based On Our Limited Understanding"- Sola Allyson Speaks
Home where destiny was shaped for me! Home where my eyes were open and I already had a glimpse of the road I presently tread!
I saw "all this" from home in decades past…!!
No matter where destiny and purpose guide me, I will always visit home, and my soul will always be excited!
Shola Allyson Shares Her Humble Journey Into Stardom
And everywhere that has been home for me after then, I have come to know that souls and hearts which desire to align with GOD's Will are the same! Worship is worship as long as it is in spirit and truth! We only just express it differently based on how deeper we dig and clearer we see!
I am grateful and always thankful to ỌLỌ́RUN ìrìn àjò mi, The GOD of my journey, for guiding me to find this home. I will always be grateful!
As I go on in my sojourn on earth, being granted the privilege of having homes I need in every phase, I will always, in purity, do the bidding of HE, The GOD overall, in every shade and state. And souls will, by themselves, through me, see HIS Light and stay on His Side!
My within will always soar, my soul will always bubble, like a child's, every time I visit home.
Yóòdáa!"