12-year-old Sent Home For Wearing 'there are only 2 Genders' T-shirt Confronts School Board
A video of a middle school student criticizing his school for punishing him for wearing a T-shirt proclaiming that there are only two genders has gone viral, as the child's family considers suing the school district.
ALSO, READ Christian Factory Worker Fired For Wearing Cross Necklace Awarded $26K In Religious Discrimination Suit
The Twitter account LibsofTikTok posted a video of Liam Morrison, a 12-year-old student at Nichols Middle School in Middleborough, Massachusetts, addressing his school committee last week. As of Monday afternoon, the video has received 3.9 million views. The video, taken from a school committee meeting on April 13, shows the student explaining that he "never thought that the shirt I wore to school on March 21 would lead me to speak with you today."
A 12-year-old in @MiddleboroughPS was allegedly sent home from school and told he's making people feel unsafe for wearing a shirt that said "there are only 2 genders."

Watch him destroy the school board 🔥 pic.twitter.com/hCBO5wXIgh

— Libs of TikTok (@libsoftiktok) April 30, 2023
"On that Tuesday morning, I was taken out of gym class to sit down with two adults for what turned out to be a very uncomfortable talk. I was told that people were complaining about the words on my shirt, that my shirt was making some students feel unsafe," he recalled.
12-year-old Sent Home For Wearing 'there are only 2 Genders' T-shirt
"They told me that I wasn't in trouble but it sure felt like I was," added Morrison, recounting that school officials said he must remove his shirt before he could return to class.
"When I nicely told them that I didn't want to do that, they called my father," he said. Morrison noted that his shirt contained "five simple words" proclaiming "there are only two genders."
ALSO, READ Australian Church Leaders Reject Prime Minister's Proposal for Vaccine Passports
Morrison insisted that the words on his shirt amounted to "nothing harmful, nothing threatening, just a statement I believe to be a fact."
"I have been told that my shirt was targeting a protected class," he continued. "Who is this protected class? Are their feelings more important than my rights? I don't complain when I see pride flags and diversity posters hung throughout the school. Do you know why? Because others have a right to their beliefs just as I do."
12-year-old Sent Home For Wearing 'there are only 2 Genders' T-shirt
Morrison said he received no pushback from his classmates or teachers due to the shirt: "Several kids told me that they supported my actions and that they wanted [a shirt] too."
"I was told that the shirt was a disruption of learning. No one got up and stormed out of class, no one burst into tears. I'm sure I would have noticed if they had."
Morrison outlined examples of actions he witnesses on a daily basis that constitute "disruption of learning," including "kids acting out in class." He lamented that "nothing is done" to address disruptive behavior.
"Why do the rules apply to one yet not another? I feel like these adults were telling me that it wasn't OK for me to have an opposing view. Their arguments are weak, in my opinion," he asserted.
12-year-old Sent Home For Wearing 'there are only 2 Genders' T-shirt
After maintaining that he "didn't go to school that day to hurt feelings or cause trouble," Morrison summarized what he learned from his experience: "I learned that a lot of other students share my view; I learned that adults don't always do the right thing or make the right decisions."
ALSO, READ Court Grants Killers Of The Late Sylvester Oromoni 1 Million Naira Bail Each
Morrison concluded by expressing confidence that wearing "a shirt with those five words" was well within his First Amendment rights. He shared his hope that the school committee will "speak up for the rest of us so we can express ourselves without being pulled out of class," predicting that "next time it may not only be me" because "there might be more students that decide to speak out."
The Christian Post reached out to Middleborough Public Schools for comment. A response was not received by press time.
An April 27 letter compiled by Massachusetts Family Institute Staff Attorney Samuel Whiting elaborated on Morrison's experience, identifying the adults who confronted him about the shirt as Acting Principal Heather Tucker and an unnamed school counselor.
Whiting said the student "missed the rest of his classes that day" and his education because his father and stepmother were forced to pick him up when he declined to remove his shirt.
12-year-old Sent Home For Wearing 'there are only 2 Genders' T-shirt
The letter recounted a conversation between Morrison's father and Middleborough Superintendent of Schools Carolyn Lyons, where the school district leader pointed to the shirt as a violation of the school's dress code, which declares "clothing must not state, imply, or depict hate speech or imagery that target groups based on race, ethnicity, gender, sexual orientation, gender identity, religious affiliation, or any other classification."
In addition to accusing the school district of violating Morrison's free speech rights, Whiting described the dress code policy pertaining to "hate speech" as unconstitutional. He cited "banners, flags and curricula" at the school as evidence of its position on gender ideology and that it was "unconstitutionally 'picking and choosing' speech that it favors and disfavors" by "allowing speech that supports gender identity ideology, but forbidding speech that opposes it."
12-year-old Sent Home For Wearing 'there are only 2 Genders' T-shirt
The letter, written on behalf of Morrison and his father and stepmother, concluded by warning the school district that it could find itself subject to legal action if it opts to "interfere" with the student's ability to wear the shirt again.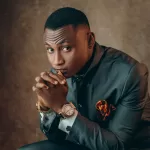 I Am A God-kind Gospel Blogger, Gospel Content Writer, Evangelist, Songwriter, Teacher and Soul-Winner and the Chief-editor of ThePreachersPortal.Org. Right here, you will get access to the Latest and Trending Gospel songs worldwide, Live Streams, Audio Messages, Motivational Articles and Inspirational content as we share them for free. Follow me on social media to learn more about this movement. -ThePreacherMan