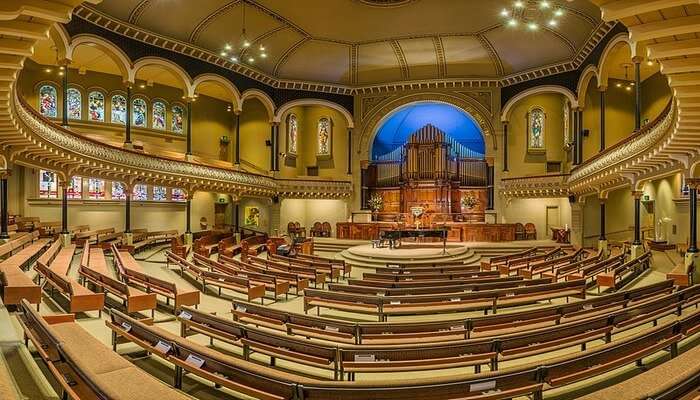 Australian Church Leaders Reject Prime Minister's Proposal for Vaccine Passports
Australian Church Leaders Reject Prime Minister's Proposal for Vaccine Passports
Over 2,500 church clergymen across various denominations in Australia are charging Prime Minister Scott Morrison not to mandate vaccine passports, arguing the passports "will inflict terrible consequences" on the country.
ALSO, READ Viral Videos Of COVID Vaccine Making Recipients Magnetic And Electrified Seems Real
According to The Christian Post, three pastors from Baptist churches composed an open letter to the government titled "The Ezekiel Declaration," in which they argue that many Christians would consider the vaccine passports to be "an untenable proposal that would inflict terrible consequences on our nation."
The letter is signed by church leaders, members and attendees.
In the letter, the pastors quoted Christian theologian Abraham Kuyper, who served as the Prime Minister of the Netherlands between 1901 and 1905. Kuyper had reportedly warned against mandatory vaccinations despite dealing with a smallpox epidemic in 1880.
Australian Church Leaders Reject Prime Minister's Proposal for Vaccine Passports
"Vaccination certificates will therefore have to go… The form of tyranny hidden in these vaccination certificates is just as real a threat to the nation's spiritual resources as a smallpox epidemic itself," the pastors quoted Kuyper as saying.
ALSO, READ Meet The Couple That Named Their Son LUCIFER (Photos)
Kuyper "evidently understood that a 'vaccine passport' would represent a measure that was equal to if not worse than an epidemic itself through the oppressive control over people's lives," the letter added.
The pastors went on to warn Morrison that mandatory vaccination by the government "risks creating an unethical two-tiered society" and represents a "dangerous precipice of a therapeutic totalitarianism that does not promote liberty and human flourishing."
They also contended that the government should never coerce anyone against their conscience, which was made for people "to worship God freely and live obediently before the state." Additionally, the pastors argued that some Christians feel they need more information if they are to be compelled to take the vaccine.
Australian Church Leaders Reject Prime Minister's Proposal for Vaccine Passports
The letter cites a CDC study from late July that found that 74 per cent of the 469 people infected with COVID-19 following an outbreak in Massachusetts were fully vaccinated. Of those who fell sick among the vaccinated, 90 per cent were confirmed to have contracted the delta variant of COVID-19. Additionally, just four of the infected vaccinated people were hospitalized.
"We as Christian leaders find it untenable that we would be expected to refuse entry into our churches to a subgroup of society based on their medical choice," the pastors continued. "Only our precious Savior, Jesus Christ, has the authority to regulate the terms of corporate worship. These terms tell us that we are to make no distinction between those who call out in faith, neither on race nor medical choice.
In closing, they stressed that vaccine mandates would hinder preaching the gospel if they are required throughout society.
"To refuse people access to this message would betray our Saviour and everything he calls us to uphold. We cannot imagine a situation in which we would refuse someone whom Christ has welcomed (Romans 14:1-4)," the letter concluded.