Featured
Why I Stopped Rushing Back To Abuja For Midweek Services During Shiloh – Dr Paul Enenche
Why I Stopped Rushing Back To Abuja For Midweek Services During Shiloh – Dr Paul Enenche
Why I Stopped Rushing Back To Abuja For Midweek Services During Shiloh – Dr Paul Enenche
Why I Stopped Rushing Back To Abuja For Midweek Services During Shiloh – Dr Paul Enenche
Senior Pastor of Dunamis International Gospel Church, Pastor Paul Enenche, has revealed how he used to rush back to Abuja for Midweek Services during Shiloh, and why he stopped.
Speaking at the ongoing Destiny Recovery Convention at his church, he said,
"At the early times of Shiloh, at the beginning time, I would rush back to take Midweek Service and rush back to continue at Shiloh. Then at times, I would miss the final day of Impartation and I looked at it, I think that was once or twice, "What rubbish is this?"
I have a whole year to preach to the Church and it is possible I can preach a message and forget to listen to it in my absence and I can become more useful. So I sit down, session to session, brutal from beginning to end.
INVEST IN IRAs, SECURE YOUR FUTURE
Pastor Enenche is a regular guest at the annual convocation of Winners' Chapel known as Shiloh, and he has even ministered on a few occasions at the event.
He, along with Pastor David Ibiyeomie is considered one of the major spiritual sons of Bishop David Oyedepo.
He was present all through the 40th Anniversary Prophetic Feast of Winners' Chapel, and also ministered at the event.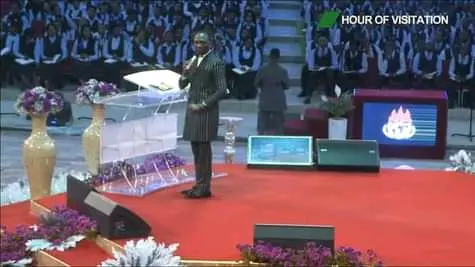 INVEST IN IRAs, SECURE YOUR FUTURE