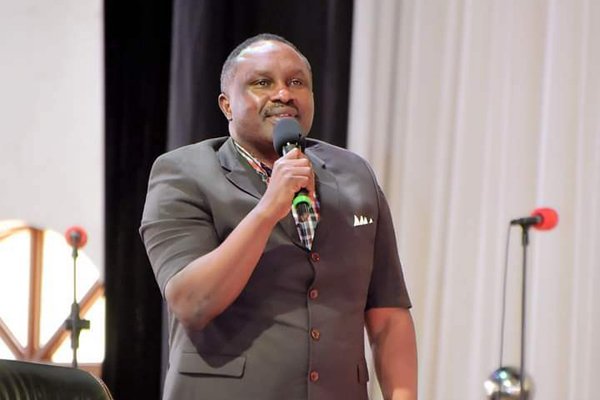 Another Popular Pastor, Dr. Thomas Kula Dies From Covid-19 Complications
Another Popular Pastor, Dr Thomas Kula Dies From Covid-19 Complications
Christians of Liberty Worship Centre International Lugala, Uganda are mourning the sudden death of their Pastor Dr Thomas Kula who was a very committed Servant of God. Kula rested peacefully today at around 2 pm as rumour's say that he died of covid-19 disease. Thomas was a Minister of the Gospel, a father and a husband to Pastor Imelda Namutebi Kula.
ALSO, READ "I made a mistake by saying covid-19 should not end" – Apostle Suleman
Another Popular Pastor Dr Thomas Kula Dies 
The pastor who touched the heart of many worshippers has already rested after committing his life for the service of God. Many were saved because of him, many came to realize the true existence of the Gospel through him and many loved his work. May his soul rest in Eternal peace where our Eternal Father has kept for him.
His death was shared by his wife Imelda as she wishes to give more details about his death. His work has rested and may all be prepared for the Kingdom of God is at hand.