Featured
God Tells Me About Nigeria In Details, I Know What They Are Doing Now – Bishop David Oyedepo
God Tells Me About Nigeria In Details, I Know What They Are Doing Now - Bishop David Oyedepo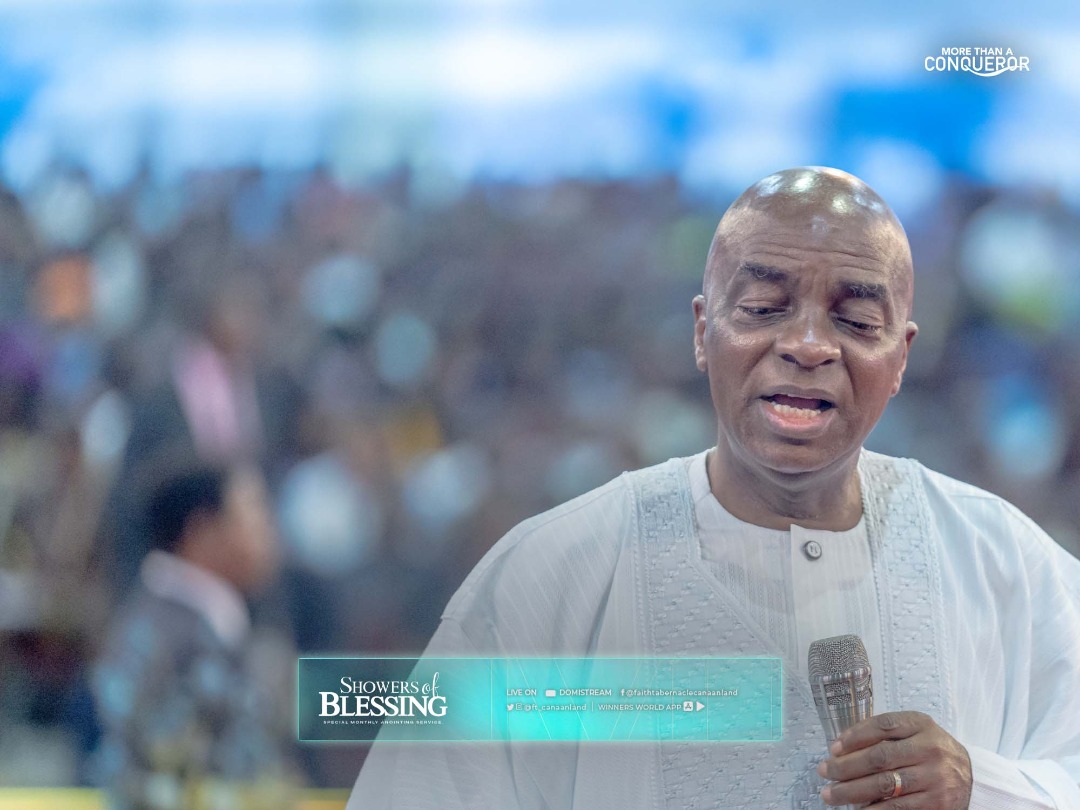 God Tells Me About Nigeria In Details, I Know What They Are Doing Now – Bishop David Oyedepo
God Tells Me About Nigeria In Details, I Know What They Are Doing Now – Bishop David Oyedepo
– Bishop David Oyedepo on "KINGDOM ADVANCEMENT PRAYER IS EVERY BELIEVER'S RESPONSIBILITY" || 21 Days of Prayer and Fasting Day 5 || Youth Chapel || 13th January 2023 || Part C
Somebody came to me during the primaries or something and said, he just wanted to ask for my prayer. I said, "good. Call me later Please, I can't talk to you people now". They said, "we have brought an offering". I said, "no no, they don't use offerings to hear from God". He called me, and I said, "don't try it, it will be futile", (he said), "ah, but I have so many promises". (I said), "don't try it, goodnight", maybe he's hearing me now. These folks don't talk anyhow, they're the mouthpiece of God, and they're very delicate.
They jealously guard what they say. If He didn't tell me to speak anything to you, I would not speak to you but when He tells me, you can turn your head upside down, it doesn't matter. If you can't learn from the past up till now, I don't know what you want to learn. They made all balloon promises, nothing came to pass, not one. You wrote them down, the newspaper wrote them down, and you can't see anything there. They're saying, "come again, come again, fools come".
Sir, if you will love Him the way I love Him, we shall be seeing the same order of the acts of God, that's what I'm saying. it's in your hand, the ball is in your court.. There's no human hand on any aspect of my life that makes it to be, not one human hand. Sir, there's no one to turn to and thank, "thank you for being there".. I have Prophets over my life that have shown me the ways of God and have helped me to walk with God but that somebody gave me something to make me become something, no one.
He said, "you don't need to know no man to scale the utmost height, just know Me" – I heard Him say that to me October 4, 1981. "You don't need to know anybody, just know me" but you can't know God more than you love Him.. He reveals only the deep things of Heaven to them that love Him and you can know whether you love Him or not. That's why it's happening to them upside down in the nation, it's happening to us in the upward aisle in the Kingdom. Nothing has stopped with all the wickedness of their wickedness
We delivered nearly 1,000 new Churches last year. When you grow in love enough, you're filled with all the fullness of God. Ajare Ajanaku ni o, Ogiri gbigbe ni kose kolu o (He's a great elephant, He's a dry solid wall, no one can collide with him). You're filled with the fullness of God. The things happening around you don't impact on you in any form.
God Tells Me About Nigeria In Details, I Know What They Are Doing Now – Bishop David Oyedepo
 He's the realm of dominion, and that's where you're going. Praise the Lord! As the Lord lives, the devil will not have his way again in Nigeria for the sake of the destiny of innocent people. . Security down to zero, you're travelling, you're looking at the back, every day, on the street, in the town, in the villages, what? Well, the subject is being in love and keep growing in your love and then you grow in dominion and then, you find God as your defence, day and night.
The Lord said to Abimelech, "Abraham is a Prophet o" Genesis 20:7. Don't tamper with Prophets. So, you find a lot of heavy business people, industrialists, and solution bearers who are Prophets, God's own Prophets, God's own confidants by reason of their heart for God.
As I close, access to Divine secrets always makes stars. The divine secret made a star of a prisoner and turned him into a prime minister overnight. Genesis 41:38-40. A prisoner overnight was in royal apparel, overnight, not prisoner's uniform, overnight in royal apparel by access to Divine secrets.
-watch, this year, there shall be a reign of Divine secrets to all genuine lovers of God.
Not to all Winners, all genuine lovers. You know most times, we just pray some funny prayers, they're so religious, they don't have any meaning. t. "Oh Lord, open the windows of Heaven to everybody in this Church", it won't open, you can't tell Him what to do, He told you what to do from His word. "Bring ye all the tithes, prove me now if I will not open to you the windows of Heaven", you're not paying tithe, you're saying, "open", it won't open, you're just wasting your mouth.
"Reward everybody this year", He won't reward nobody exceot the labourer, "everyone shall be rewarded according to his own labour". A sit-down believer who is just commenting on everything, "see the way the choir is singing, see the way the ushers are doing; that usher, I don't like him, they should put another usher here", is that how to get rewarded? No. He's an unserious soul, he sees the Church as a club, is that the one to be rewarded? "Oh Lord, let there be peace in this house", there won't be peace there forever until you choose to love your wife as Christ loves the Church.
God Tells Me About Nigeria In Details, I Know What They Are Doing Now – Bishop David Oyedepo
If they pour a gallon of oil that Papa blessed on your head and you hate your wife, you can't have peace. "In fact, Papa pray for me on the phone", if he prays for you live, it won't matter. "He laid his hands on me three times, yet this woman will not hear", you're not in love, how will the woman hear? "Papa has prayed for me three times on this during fasting". Amen. I made a mistake praying for you, it was a bad mistake I made. (Laughs). . The Scripture cannot be broken. You're walking in pride, "oh Lord, let your grace come upon this man", He says, "no, not on this man, this man is too big-headed, he's too proud for Me.
I resist the proud, I don't engage the proud". "God, hear me", He says, "hear you for what? Get out of my sight". . You, yourself, you know that God is not hearing you, you're just crying, when God hears, you should know.
Divine secrets made a prime minister out of a captive boy by the name, of Daniel. Daniel 2:19a. – Many of us will have some major secret of life revealed to us concerning our business, career, ministry. . Major secrets. But the love of God is our access to it.
How deep we are in our love for Him determines how great our access will be to His secret. . Job loved God more than life. "Even though He kills, I will yet trust in Him"- John 13:15. His wife said, "are you still holding on to God, holding to your integrity? Cause God and die". He said, "look at you speaking like one of those foolish women, disappear to wherever you want to go to. He's my God forever, I know that my redeemer is coming. I may look like nothing but my redeemer is coming back, I'm with Him forever, in life and in death" and God restored Job and he had as twice as he had before.
God Tells Me About Nigeria In Details, I Know What They Are Doing Now – Bishop David Oyedepo
He's a restorer. . As long as your love is intact, leave the mockers alone, God will decorate your life. So, keep your love alive, keep it growing and what how much access you begin to gain to Divine secrets which will bring out the beauty, the colour and the aroma of your life.
Conclusion, which shall be your experience from now, that we know, that all things work together for good
– from this fasting season on, as the God of Heaven lives, all things, no matter what they may appear like now shall begin to work together for your good! Your children, your family, your occupation, your trade, your farm, your grandchildren, all things, your health, your destiny. . All things shall begin to work together for your good. That is a Biblical authentic proof of love. Amen!
What eyes have not seen, never seen a prisoner emerge without identity? 'What's your village?' He doesn't know. He's not from that country, even eligible to vote. How do you become a prime minister when you're not even eligible to vote? God can do anything. . Daniel climbed the throne of Babylon without being an eligible voter, nobody needed to vote for him, they didn't wait for the election, they made him that.
What eyes have not seen, what ears have not heard, they're the usual acts of God in the lives of His lovers.
– as the Lord lives, beginning from this season on, I decree that you will be listed among such men and women, commanding things that eyes have never seen nor ears heard, neither has it entered the heart of any man, as your new lifestyle. – give the Lord a big hand of praise.
God Tells Me About Nigeria In Details, I Know What They Are Doing Now – Bishop David Oyedepo
Now, the question of conscience, you can't be in love and not know. 1 Corinthians 2:11. 2 Corinthians 13:5. Let's stop pretending. "Do you love me?" Heaven is asking. Answer between you and Him, don't answer to me or to anybody around you. . "Do you really love me?
Are you sure you love me? Or you just pursue me for what you want?" God knows whether you're looking for bread or you're looking for Him but "they that seek the Lord shall not lack any good thing". "Let your heart be panting after God as the deer pants after the streams of water". . Psalm 63:8. I heard God say to me, "the harder you follow me, the higher you fly". 1977.
– it's your turn!
BEFORE YOU GO
If You are enjoying these daily readings and uploads by ThePreachersPortalPlease Comment and share our articles on social media platforms. We have the mandate to spread the GOODNEWS across the globe. A Mission To Spread The Gospel of Our Lord Jesus Christ through teachings, books, videos, audio, songs and more by the Inspiration of The Holy Spirit
JESUS IS COMING SOON!!! ARE YOU BORN AGAIN? IF NO
Accept Jesus Christ today and secure a life of eternal rest and Glory …
SAY THIS 1 MINUTE PRAYER 

LORD JESUS, I BELIEVE YOU DIED FOR MY SINS, FORGIVE ME OF ALL MY INIQUITIES. I ACCEPT YOU AS MY LORD AND SAVIOUR FROM TODAY AND FOREVERMORE. COME AND BE THE LORD OF MY LIFE AND I AM WILLING TO OBEY YOUR COMMAND AND LIVE ACCORDING TO YOUR WILL AS YOU HELP ME, THANK YOU FOR ACCEPTING ME INTO YOUR FOLD. AMEN

JOHN 3: 3 JESUS ANSWERED AND SAID UNTO HIM, VERILY, VERILY, I SAY UNTO THEE, EXCEPT A MAN BE BORN AGAIN, HE CANNOT SEE THE KINGDOM OF GOD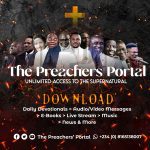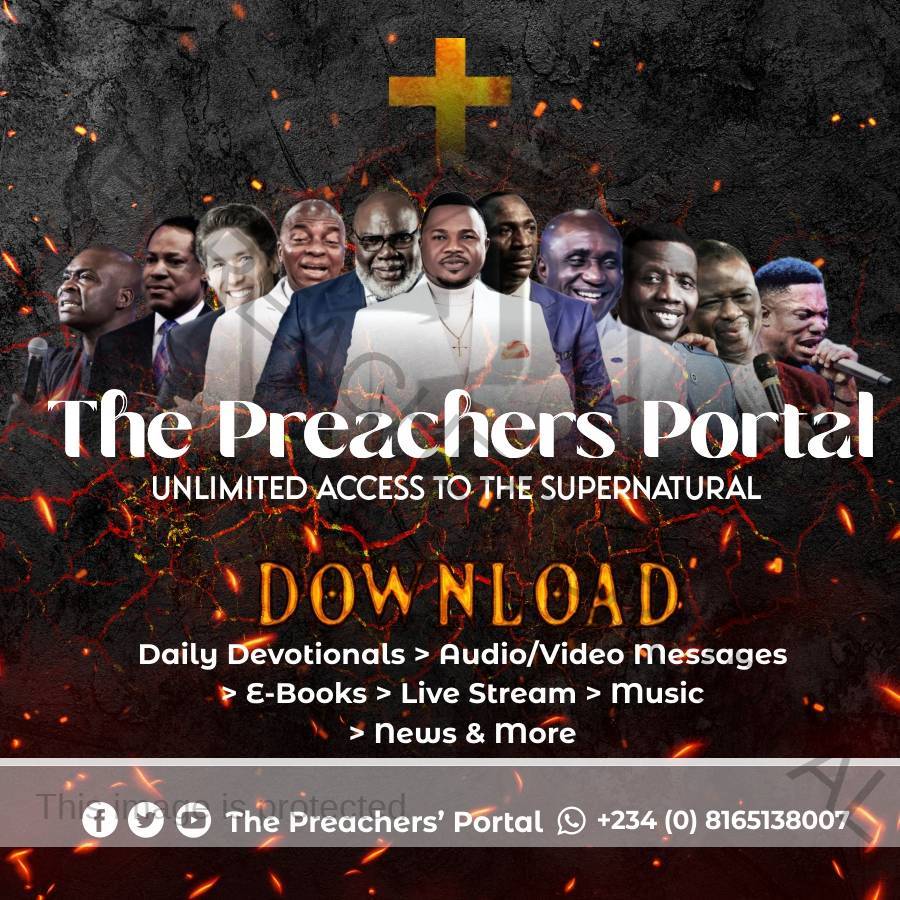 I Am A God-kind Gospel Blogger, Gospel Content Writer, Evangelist, Songwriter, Teacher and Soul-Winner. The Chief-editor of ThePreachersPortal.Org. I have worked with media houses of various religious organizations and NGOs. On This Platform, You will get access to Daily Devotionals, Live Streams, Audio Messages, Motivational Articles and Inspirational content as I share them for free. Follow me on social media to learn more about this movement.