'I Had Some Major Lies' Says Carl Lentz In Teaser For FX Docuseries
Disgraced celebrity pastor Carl Lentz admits he "had some major lies" in his life, addressing his sensational leave from Hillsong Church publicly for the first time since his sacking in November 2020 from Hillsong Church NYC after a sex and leadership scandal.
Speaking in a just over two-minute teaser released by FX Networks for the new docuseries set to premiere this month called "The Secrets of Hillsong," Lentz delivers two other lines in the clip including "The truth doesn't go anywhere just because you cover it up," and, "You do not want to be in this chair. I cannot stress it enough."
ALSO, READ When To Say It's Over In Relationship And Marriage
The docuseries, which will premiere on FX on May 19 at 10 p.m. ET with two episodes, followed by two more episodes on May 26, comes months after it was rumored that Lentz and his wife, Laura, were intent on getting paid for their story and had been shopping an exclusive interview.
I Had Some Major Lies' Says Carl Lentz
It was unclear Thursday if the producers of the docuseries — Scout Productions, Vanity Fair Studios or FX — paid for the Lentzes for their appearance.
ALSO, READ Federal Court Rules That NYC Christian Photographer Can't Decline Gay Weddings Coverage
In September 2022, after spending nearly two years out of the limelight, Laura Lentz said her husband had "humbled" himself, taken responsibility and was getting ready to tell his story.
"Yep, it has been challenging and hell yeah, it's taken a LOT of work the past 22 months (but who's counting) to make our marriage what it has become, & we will never stop working on ourselves, for this marriage and for our kids! I know there are many that don't or would never do what I chose to do, and that's ok, it's not for everyone!!," she wrote on Instagram.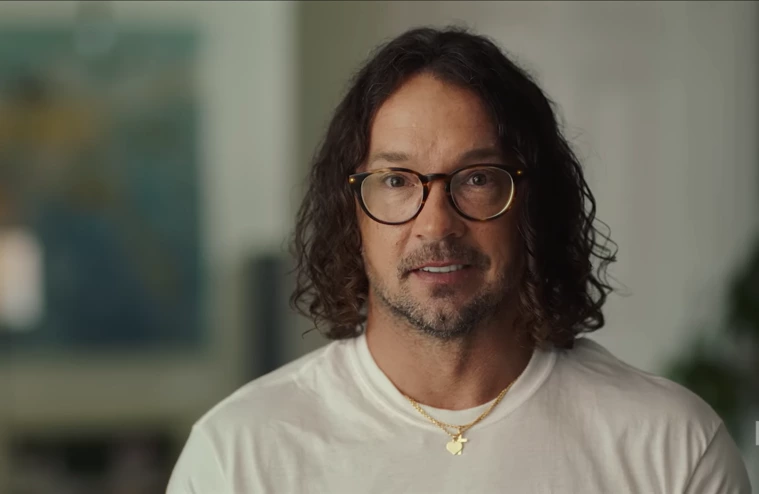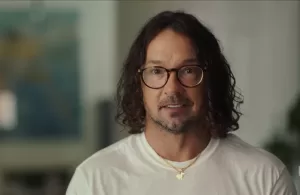 |"I look forward to sharing our story, how I came to that conclusion, and I think it's going to help a lot of people," she added. "I am so proud of my husband & for the responsibility he's taken! Mostly I'm grateful for a man who humbled himself & didn't try to defend himself, he has kept quiet publicly and he has remained focused on the one thing that matters most — our family!"
Lentz, who was one of Hillsong Church's most highly paid staffers, recently joined Transformation Church led by Pastor Michael Todd in Tulsa, Oklahoma, as a "strategist."
He was fired from his post at Hillsong NYC in November 2020 over "leadership issues" and moral failures, including being unfaithful to his wife. Details from an internal investigation shared with The Christian Post in 2022 that was conducted on behalf of Hillsong Church by the New York City law firm Zukerman Gore Brandeis & Crossman, LLP, would later report the extent of Lentz's failures.
I Had Some Major Lies' Says Carl Lentz
As he wooed celebrities to the Manhattan church he started in 2010 to help elevate the global Hillsong Church brand founded by Brian Houston, some former staff and volunteers alleged that he manipulated them and caused them to suffer mental illness.
ALSO, READ Brian Houston Resigns As Global Senior Pastor Of Hillsong Church
The teaser, which currently has 90,000 views on YouTube, has triggered a variety of reactions from the Christian community, including YouTube creator Brylan Riggs. Riggs said he wasn't convinced by the teaser that Lentz has been restored to the faith.
"I find it kind of ironic that Carl Lentz is coming back onto the scene the same way he went out. Wanting to be in the limelight. There's been zero information regarding what kind of healing or restoration Carl Lentz has been through," he said.
"There's been no indication of that whatsoever. Zero. And in fact, if you look at his Instagram page, there is no indication of any type of biblical growth or any type of restoration in the faith or anything like that."
I Had Some Major Lies' Says Carl Lentz
He argued that if Lentz had made the decision to live his life like a Hollywood celebrity and stepped away from ministry, the docuseries would not be an issue, but he pointed to his recent comeback at Transformation Church.
 "He wouldn't owe an explanation if he just went out and joined Hollywood or joined some worldly organization or whatever," Riggs said. "But that's not what happened."