Joe Biden Doesn't Believe Life Begins At Conception, Says Texas Law Is 'Almost Un-American'
Joe Biden Doesn't Believe Life Begins At Conception, Says Texas Law Is 'Almost Un-American'
President Biden on Friday repealed his previous position and said he does not believe life begins at conception. The president also said the Justice Department is looking into ways it can limit or block Texas' new heartbeat abortion ban.
Biden, who is Catholic, made the remarks after being asked if his administration would attempt to block the law on the federal level.
"I … continue to be a strong supporter of Roe v. Wade," Biden said.
The Texas law prohibits abortion if a doctor detects a heartbeat, which typically occurs around six weeks of pregnancy. The law also allows citizens to sue abortion doctors and anyone else who violates the law.
ALSO, RWAD I'm 'Deeply Committed' to Legalize Abortion – Joe Biden
The law, Biden said, seems "almost un-American."
Biden Says Texas Law Is 'Almost Un-American'
"I respect those who believe life begins at the moment of conception and all," Biden said. "I respect that. [I] don't agree, but I respect that. I'm not going to impose that on people."
During the 2012 vice presidential debate with then-Rep. Paul Ryan, Biden said he believed life begins at conception – which is the teaching of the Catholic Church.
"Life begins at conception – that's the church's judgment. I accept it in my personal life," Biden said, according to Catholic News Agency. "But I refuse to impose it on equally devout Christians and Muslims and Jews, and I just refuse to impose that on others, unlike my friend here, the congressman."
Albert Mohler, president of Southern Baptist Theological Seminary, bemoaned Biden's trajectory on the issue of abortion, noting that Biden also formerly opposed taxpayer funding of abortion and even said he was "personally opposed to abortion."
ALSO, READ Biden Urges Congress To 'Swiftly Pass' Transgender Equality Act
Mohler asserted that Biden changed his positions on abortion due to "blatant political expediency." The Democratic Party platform supports Roe and the taxpayer funding of abortion. Mohler made the comments on his podcast, The Briefing.
Biden Says Texas Law Is 'Almost Un-American'
"A human person made in God's image is … worthy of our defence – indeed, demands our defence," Mohler said.
Attorney General Merrick B. Garland said Monday the Justice Department is exploring "all options to challenge" the Texas law. Further, Garland said the Justice Department will "protect those seeking to obtain or provide reproductive health services." Garland referenced a 1994 federal law, the Freedom of Access to Clinic Entrances Act.
"The department will provide support from federal law enforcement when an abortion clinic or reproductive health centre is under attack," Garland said. "We have reached out to U.S. Attorneys' Offices and FBI field offices in Texas and across the country to discuss our enforcement authorities."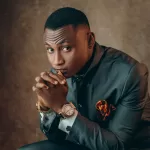 I Am A God-kind Gospel Blogger, Gospel Content Writer, Evangelist, Songwriter, Teacher and Soul-Winner and the Chief-editor of ThePreachersPortal.Org. Right here, you will get access to the Latest and Trending Gospel songs worldwide, Live Streams, Audio Messages, Motivational Articles and Inspirational content as we share them for free. Follow me on social media to learn more about this movement. -ThePreacherMan