Featured
Late Rev. Stephen Akinola Funeral Arrangements And Programme Released
Late Rev. Stephen Akinola Funeral Arrangements And Programme Released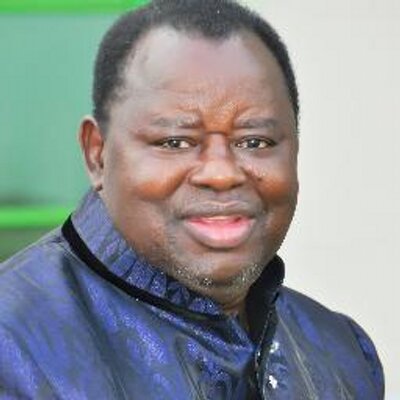 Late Rev. Stephen Akinola Funeral Arrangements And Programme Released
Late Rev. Stephen Akinola Funeral Arrangements And Programme Released
The family of the founder of Redemption Ministries, Late Rev Stephen Olwole Akinola has released the official burial arrangements and programme schedule. This was made public on social media and after due deliberation and a concrete conclusion on the date of the burial.
ALSO, READ Stephen Akinola G.O Of Redemption Ministries Dies At 68 After A Long Illness
Recall that, the late cleric died after a long term illness just in the same day the late Prophet TB Joshua passed.
ALSO, READ List Of Popular Pastors Who Have Died So Far (Dec 20′- 2021)
Read the official letter-headed burial arrangements below
CELEBRATION OF LIFE PROGRAM

REV. STEPHEN AKINOLA

Hallelujah to the Lord Jesus Christ for the Founder and General Superintendent of Redemption Ministries World Wide, (aka Redemption Bible Church) who triumphantly on the wings of grace and mercy transitioned to glory on the 6th of June 2021.

Details for the Celebration of a Life spent in the service of God and humanity are as follows:

Thursday, November 4, 2021 – Night of Tributes at the Redemption Ministries Headquarters, Portharcourt – Time (4:30PM – 8:30PM)

Friday,November5, 2021 – Service of Songs at the Redemption Ministries Headquarters, Portharcourt – Time (4:30PM – 8:30PM)

Saturday,November6, 2021 – Commendation Service and Interment at the Redemption Ministries Headquarters, Portharcourt. – Time (10:00AM – 1:00PM)

Sunday,November 7, 2021 – Thanksgiving Service at the same venue – Time (8:30 AM – 12NOON

A website in his honour (www.stephenakinola.com will be launched in the coming days

For your submissions, an email account (tributes@stcphenakinola.com) is available for your tributes and kind words of consolation

On behalf of the Akinola family, and Redemption Ministries World Wide,

Pastor Cletus Desmond                                      Mr. Shiloh Akinola