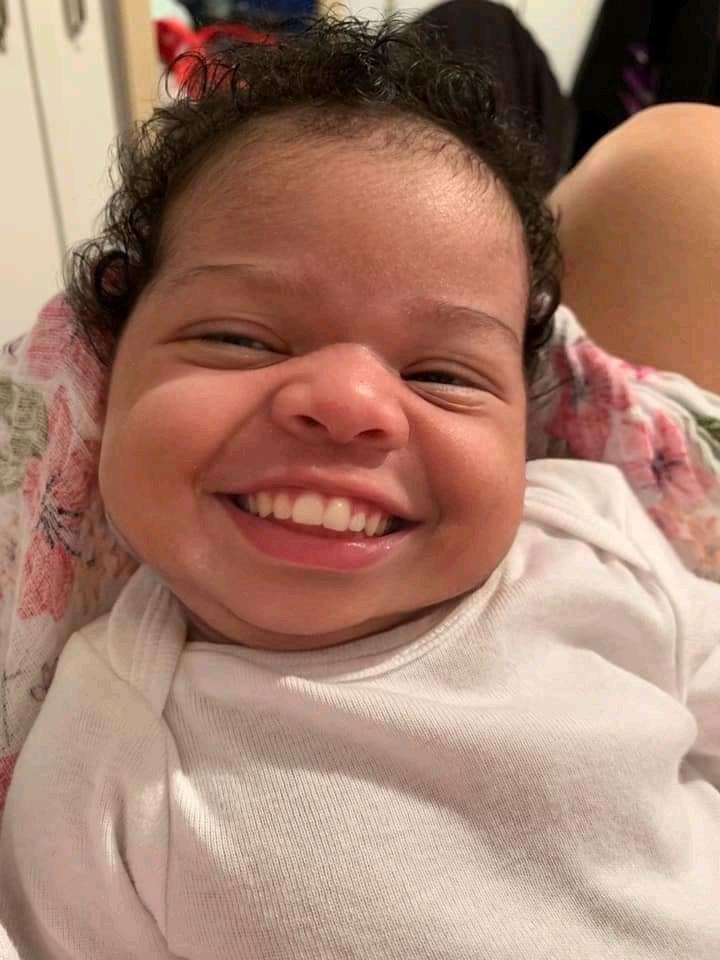 Mixed Reactions As Photos Of Baby Born With Complete Teeth Surfaces Online
Mixed Reactions As Photos Of Baby Born With Complete Teeth Surfaces Online
Reasons Why Some Babies Are Born With Teeth (Natal Teeth)
Natal teeth are not typical. The lower gum, where the central incisor teeth will eventually erupt, is where they often develop. They have a weak root system. They are frequently shaky and attached to the gum's tip by sensitive tissue.
Natal teeth are often not well-formed, but when a baby is nursing, they could irritate and harm their tongue. A breastfeeding woman could also experience discomfort from natal teeth.
ALSO, READ High Blood Pressure: Causes, Symptoms and Control
Immediately following birth, while the newborn is still in the hospital, natal teeth are frequently extracted. If the tooth is loose and the youngster is at risk of "breathing in" the tooth, this is done frequently.
Causes Of New Born Baby Teeth (Natal Teeth)
Most of the time, natal teeth are not related to a medical condition. However, sometimes they may be associated with:
Ellis-van Creveld syndrome
Hallermann-Streiff syndrome
Cleft palate
Pierre-Robin syndrome
Soto syndrome
By carefully washing the gums and teeth with a clean, wet towel, you can clean your natal teeth. Check the infant's tongue and gums frequently to make sure the teeth aren't injuring them.
Call your health care provider if an infant with natal teeth develops a sore tongue or mouth, or other symptoms.
We saw strange Photos of a newborn baby on Facebook, posted by A page named NTA Abuja.
A newborn baby with full matured teeth, not milk teeth. This is strange but can only be the Lord's doing.
We decided to let our thousands of readers see 
this miraculous new baby's teeth, we can't keep this to ourselves we just have to share it so you can share your opinion on the Pictures Below,
Pictures
Chai did you just see that
Trust our country people, there have been a lot of mixed reactions from different people online since the pictures surfaced.
Reactions 
Our God is indeed a Great God.
JESUS IS COMING SOON !!!
ARE YOU BORN AGAIN? IF NO
Accept Jesus Christ today and secure a life of eternal rest and Glory …
Say this 1 Minute Prayer 

Lord Jesus, I believe you died for my sins, Forgive me of all my iniquities. I accept you as my Lord and Saviour from today and forevermore. Come and Be the Lord of my life and I am willing to obey your command and live according to your will as you help me, Thank you for accepting me into your fold. AMEN

JOHN 3: 3 Jesus answered and said unto him, Verily, verily, I say unto thee, Except a man be born again, he cannot see the kingdom of God