Featured
"Only Noise-Making Churches Will Be News Making Churches" – Bishop David Abioye
"Only Noise-Making Churches Will Be News Making Churches" – Bishop David Abioye
"Only Noise-Making Churches Will Be News Making Churches" – Bishop David Abioye
"Only Noise-Making Churches Will Be News Making Churches" – Bishop David Abioye
Bishop David Abioye of the Living Faith Church has claimed that it's only churches that make noise that will end as news-making churches. He also revealed why the Living Faith Church always on the news in recent years despite challenges facing the economy of the country.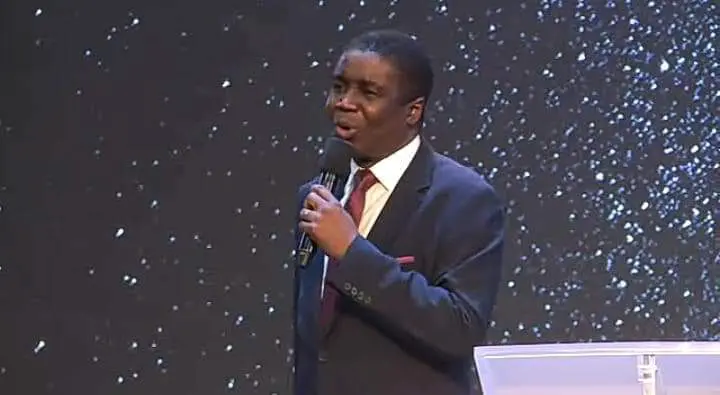 Preaching today during their "Covenant Hour of Prayer" in the church headquarters, Bishop David Abioye read the book of Psalms 100:1 which read; "Make a joyful noise unto the Lord."
He said, noise is a sign of the possession of God's inheritance and wondered why people neglect noisemaking and praises God.
"Only Noise-Making Churches Will Be News Making Churches" – David Abioye
According to Bishop Abioye, noisemaking changes the atmosphere for more blessings. He claimed that a Church will not grow until they start making noise and blowing their trumpets.
INVEST IN IRAs, SECURE YOUR FUTURE
Bishop Abioye who doubled as the first Vice President of the Living Faith Church worldwide popularly known as Winners Chapel explained that even the children of Israel had to make noise around the wall of Jericho before God gave them victory.
According to him; "When our shouting goes up, God's power descends to destroy all of our opposition. Therefore, it is only a noise-making Church that ends as a news-making Church. Noise making! Any Church that does not make noise is not a potential Church for growth. No. We make noise everywhere, noise is a sign of possession."
Bishop Abioye encouraged Christians to start making "mighty noise in praise and thanksgiving to suffocates the devil and glorifies God and amplifies the power of God."
INVEST IN IRAs, SECURE YOUR FUTURE