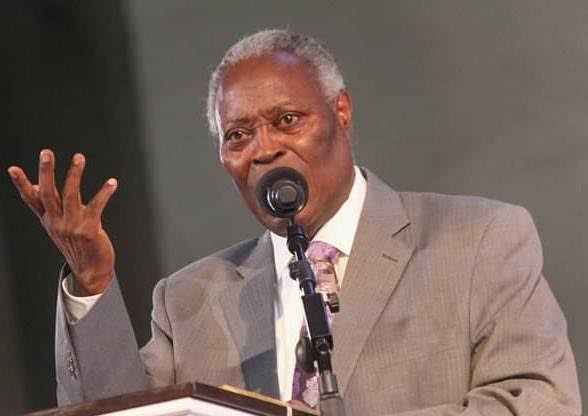 See Old Doctrines And Beliefs Deeper Life Church Later Abolished
See Old Doctrines And Beliefs Deeper Life Church Later Abolished
Deeper life Bible Church is one of the many churches that maintain Holiness and righteousness as a bedrock and foundation for Christianity. Under the leadership of the revered servant of God, Pastor W F Kumuyi.
But today, here are some of the things deeper life church once believed and held so much on that they've neglected today
Some of these things include:
1) WATCHING TELEVISION-
During those days in Deeper Life, Television and anything that relates to it was seen as taboo.
The gadget was tagged "the box of the devil" and members of the church were strictly warned against Tv, video cameras in wedding and so on.
Repairing of TV was also an abomination. But today, the church itself, I.e Deeper life Bible Church now have over Ten thousand television in their various church for live transmissions. Video cameras are also now been used during events by members of the church
2) BE HAPPY WHEN YOU ARE SICK:
In one of the old messages of Pastor Kumuyi. He made mention that saints and Christians should be happy when they are sick because it should be a thing of joy when it is time to cross over to the other side of eternity I.e heaven.
But today, Pastor Kumuyi now pray against the death of members of the church and even organizes monthly programs and crusades against every form of sickness and disorders.
ALSO, READ "No One Fights Against God And Win," Kwara Christians Tells Gov. Abdulrahman
In fact, He equally encourages his pastors to have some time to rest to prevent deaths and illness from overstress.
3) WEARING OF SUITS:
In the early days of the church, they believed against wearing SUITS. They preferred wearing a shirt and trousers.
That one later stopped when pastor Kumuyi changed to suit and tie on one occasion, and that probably changed to his permanent mode of dressing
4) BUILDING OF SCHOOLS BY THE CHURCH:
It was believed that the church never intended to build any university or schools in the past so that Members can spread and shine as salts in the world rather than been confined in a given location. But today the church now has many secondary schools (Deeper life high schools) and a university (anchor university)