Here is a new song titled "Heaven Has Come", written by Nigerian Gospel Ministers Ty Bello from her latest album tagged "Heaven Has Come". featuring Theophilus Sunday. It is available for download on this page.
ABOUT ARTIST(S): 
Ty Bello is a renowned Nigerian worship and traditional genre gospel Singer. She is already a household name in the gospel niche globally, and here she features Theophilus Sunday
ABOUT SONG: 
' Heaven Has Come '  is a song of revival and prayer. This song is powerful and inspiring. A Song you must have in your playlist.
Download – Heaven Has Come – By  Ty Bello Ft. Theophilus Sunday  (Audio) Below
Lyrics Of Heaven Has Come By Ty Bello
[VERSE 1]
Do you Recognize the Fragrance
That's Surrounding me
I have Seen my Father's Grace
And I have Danced
To His Melody
I Bowed Down
And I Touched His Feet
Oh can't you see Him
All Around me yeah
Oh, the Fragrance
Of Heaven all Around me
Heaven Has Come
[VERSE 2]
I have Seen
What Generations yearn to See
I have Seen
The Master's Heart for me
I have Seen His Countenance
And I have Danced to His Melody
Heaven is all over me
All over me yeah
[VERSE 3 – RAP]
Traveling and Walking
In the Light
By Illumination of the Father
I'm Alive and
Moving to the Rhythm
Of His Heart
I Feel Resurrection
In the Healing of my Heart and
Deeply in Connection
With the Presence
It's a Fragrance that I am Oozing
By His Essence
Meditation on the Word
My Revelation
So, I Live from an Eternal
Point of Reference
In Tune with the Christ,
Morning, noon and the Night
Like the Moon be Controlling
The Move of the Tides
I Move by His Sound
As I Look in His Eyes
So I'm asking
If you really do Recognize
When the Heaven comes
In the whisper or a sound alarm
Cool of the day
Or a Thunderstorm
Fulfilling the Prophecies
By the Wisdom of the Paraclete
And a Strong Power of Messiah
He is Changing all the Paradigms.
It is true we are dire Times.
But it is even truer that He never Lies.
When the Heaven comes
In the Whisper or a Sound Alarm
Cool of the day
Or a Thunderstorm
Fulfilling the Prophecies
(prophecies)
Heaven will never Leave.
Heaven has Arrived,
It will never Disappear.
[OUTRO]
[Theophilus – Tongues]
Jesus!
Can you See Him
Ode O, Ode O
Ode O, Ode O
O Ode O, Ode O
Ode O, Ode O
O Ode O, Ode O
Ode O, Ode O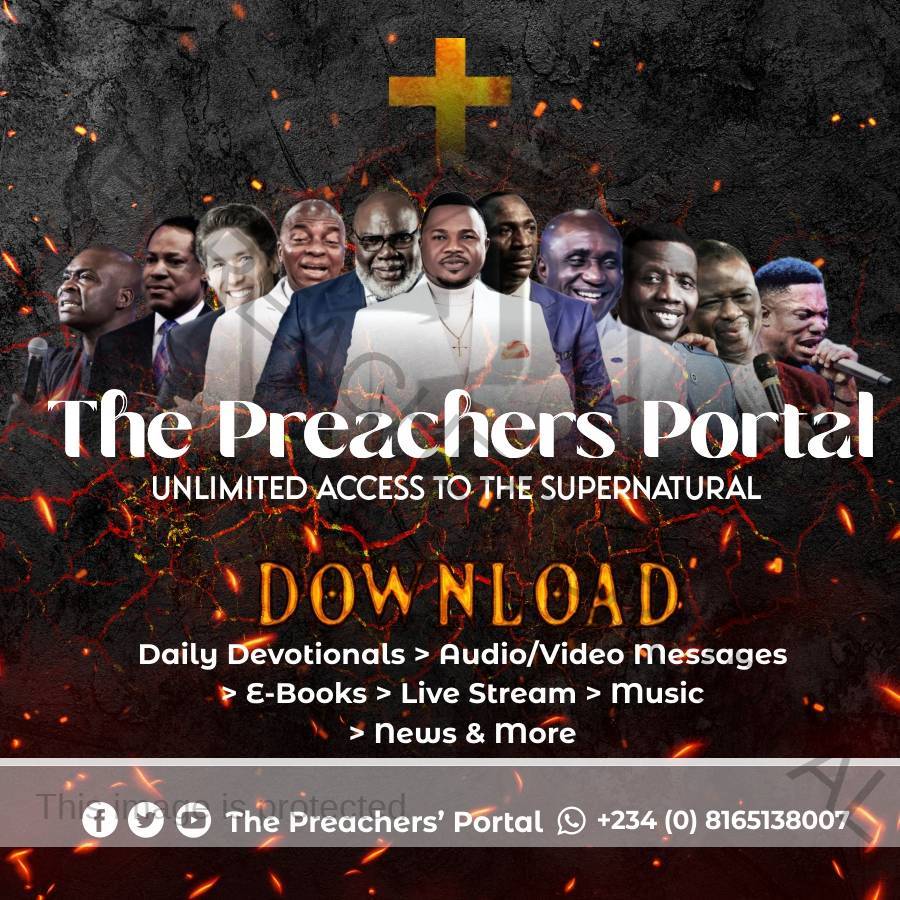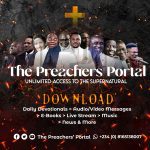 I Am A God-kind Gospel Blogger, Gospel Content Writer, Evangelist, Songwriter, Teacher and Soul-Winner and the Chief-editor of ThePreachersPortal.Org. I have worked with media houses of various religious organizations and NGOs. On This Platform, You will get access to the Latest and Trending Gospel songs worldwide, Live Streams, Audio Messages, Motivational Articles and Inspirational content as I share them for free. Follow me on social media to learn more about this movement.